See the best 15 korean tv shows and series that you can watch on Netflix now: Alchemy of Souls, Vicenzo, Money Heist Korea, and more.
You'll agree that K-drama has come a long way from when it first enthralled the rest of the world with beautiful projects such as Boys before Flowers. In the brief years that we have all come to accept Korean productions as mainstream and not just teenage girls' fantasy fuel, we have witnessed some truly remarkable films and series.
Squid Game would continue to lead the way as an eye-opener for the rest of the world on just how good Koreans are with their filmmaking style. Meanwhile, Train to Busan franchise is an argument for its ability to adapt genre and not get stuck on the romance it was known for all these years. If you are like the rest of us who can't get enough of Korean projects, here is a list of the best 15 Korean TV shows you can binge-watch on Netflix for the next few weeks.
Best 15 Korean TV shows to watch on Netflix 
#15 – All of Us Are Dead
All of Us Are Dead is one of the best coming-of-age zombie apocalypse South Korean TV shows. It is set in a South Korean high school where a zombie apocalypse breaks out and threatens the safety of the students. The students are trapped without food or water, and the government has cut communication lines. They are left with ordinary equipment and tools around the school to protect and fend for themselves while battling against the infected horde.
#14 – Money Heist: Korea – Joint Economic Area
It is the second series in the Money Heist franchise, and it is based on the original Spanish series. It stars Par Hae-soo (of the Squid Game series) alongside Park Myung-hoon (of the award-winning film Parasite) and others South Korean actor. The series depicts a hostage crisis situation set in a unified Korean Peninsula, involving a genius strategist and people with different personalities and abilities.
#13 – Inheritors
Also known as The Heirs, this series stars everyone's sweetheart Lee Min-ho (of Boys Before Flowers), Park Shin-hye (of Miracle in Cell No. 7), and Kim Woo-bin (of the Box Office hit The Con Artists). It is set in a high school of rich and privileged kids who about to take over their families' business empires, and follows their individual stories as the overcome difficulties and grow up. A love triangle forms between the three main characters, leading Eun-sang (played by Park Shin-hye) to choose between Lee Min-ho's and Kim Woo-bin's characters.
#12 – Marriage Contract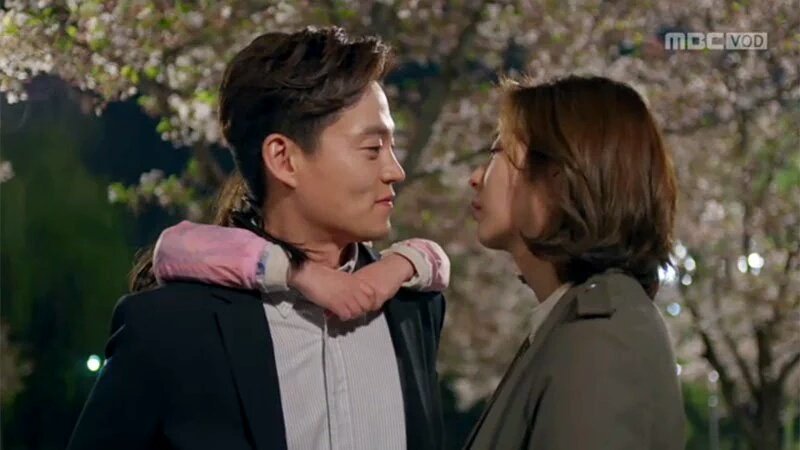 Lee Seo-jin plays the son of a wealthy business owner seeking to save his mother, who needs a liver transplant. He meets Kang Hye-soo (played by singer Uee), a single mother struggling to raise her daughter while paying off her late husband's debts. Kang is diagnosed with an inoperable brain tumour, and she agrees to marry Ji-hoon and donate part of her liver to his mother. In exchange, Lee's character (Han Ji-hoon) has to raise her daughter until adulthood.
#11 – Nevertheless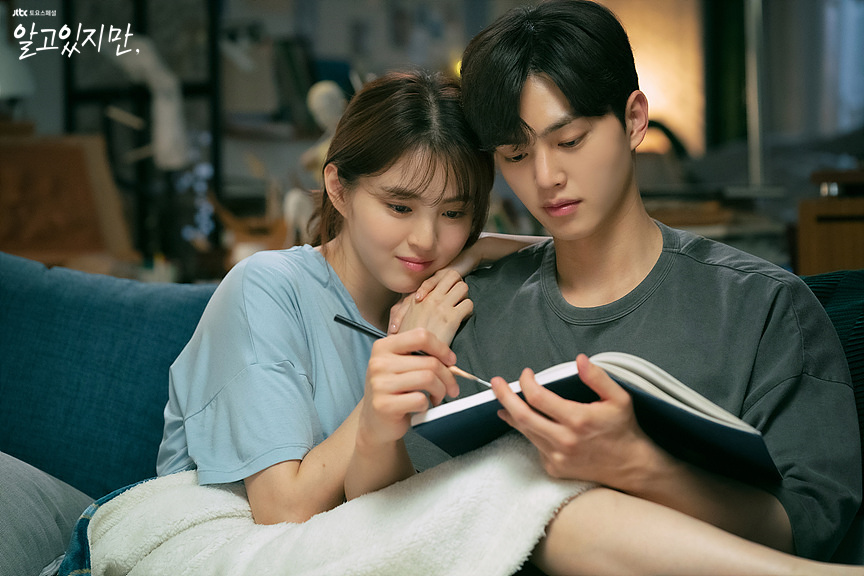 Nevertheless started airing in 2021, and it is based on a popular digital comic first published on the Naver Webtoon platform under the same name. It stars Han So-hee as Yoo Na-bi, Song Kang as Park Jae-eon, and Chae Jong-hyeop as Yang Do-hyeok, in the lead roles. Na-bi is a love sceptic after getting her heart broken, while Jae-eon is a player who does not want a serious relationship. However, when they begin a romance, it pulls in Do-hyeok, who is Na-bi's childhood friend and first love, as well as others.
#10 – Vicenzo
Vicenzo is another 2021 series that you need to start watching on Netflix. Song Joong-ki plays the title character, whose real name is Park Joo-hyung. He was renamed Vicenzo Cassano after joining the mafia as a child, and he later became a lawyer and a consigliere for the mafia. When trouble forces him to flee Italy, he enters a legal battle with Babel Group, an elite and powerful conglomerate. Vicenzo enlists the help of Hong Yoo-chan, and when he passes, he convinces his daughter Hong Cha-young to side with him as well. While the TV series is a crime drama, it is equally infused with dark comedy as well.
#9 – Tale of the Nine Tailed
Aired in 2020, this TV series is also known as the Tale of the Nine-Tailed Fox. It is based on folklore about a 1000-years-old creature known as Gumiho and follows a love story that spans centuries. The TV show features different mythical creatures from Korean myths and legends. It stars Lee Dong-wook, Kim Bum (who is a Boys before Flowers alum), Jo Bo-ah, and others.
#8 – Legend of the Blue Sea
Two of Korea's biggest exports, Jun Ji-hyun and Lee Min-ho, star in this 20-episode TV series. It is the story of a mermaid and a witty con artist. It is inspired by a classic Joseon legend from Korea's first collection of unofficial historical tales about a fisherman who captures a mermaid, and later releases it; this drama tells the love story of a con artist and a mermaid who travels across the ocean to find him. The series focuses on rebirth, fate, and unrequited love.
#7 – The King: Eternal Monarch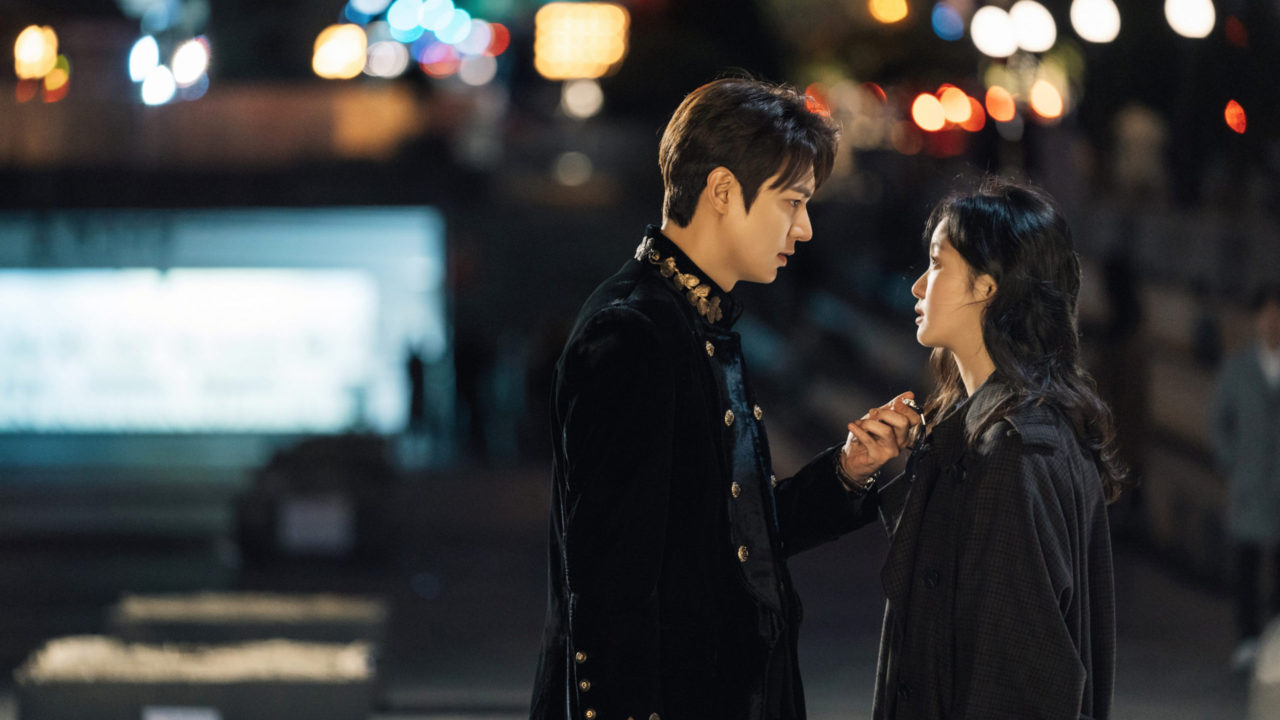 Once again, Lee Min-ho plays a lead in this TV show that features fantasy elements and romance. It is set in two parallel worlds; the series follows Emperor Lee Gon of the Kingdom of Corea, who finds a way to an alternate reality after using a mythical door that his half-uncle, Lee Lim, opened. It leads to a world where the Republic of Korea exists in the Kingdom's stead and Gon sets out to put an end to Lee Lim's atrocities and retrieve the other half of Manpasikjeok, a potent item used as a portal between two worlds.
#6 – A Love so Beautiful
The series is based on the 2017 Chinese series of the same name, which is based on the novel To Our Pure Little Beauty by Zhao Qianqian. It originally aired on Tencent Video and follows the life of three high school students and their friends from youth to adulthood. It is told from a romantic-comedy lens.
#5 – Extraordinary Attorney Woo
Extraordinary Attorney Woo is the story of Woo Young-woo (played by former child star Park Eun-bin), an autistic lawyer working at a large law firm. She has an eidetic memory, which makes her a brilliant lawyer because she can recall laws to refute any opposing lawyer's claims and build strong arguments to support her cases. The show tries to break down the commonly held misconceptions of autistic people lacking 'social skills' and 'emotional intelligence.'
#4 – Korean Odyssey
Written by the Hong sisters, this television drama is a modern spin-off of the Chinese classic 16th-century novel Journey to the West. Son Oh-gong (played by Lee Seung-gi) and Woo Ma-wang (played by Cha Seung-won) are locked in a conflict with each other as they look for a true light in a dark world where evil thrives. Son Oh-gong is bound to his protective role towards Jin Seon-mi (played by Oh Yeon-seo), a little girl he had met years ago. The contract with Seon-mi entitles her to seek help from Son Oh-gong and receive it in exchange for letting him free, the two eventually meet again in a fateful encounter.
#3 – Business Proposal
This is a romantic comedy television series based on the webtoon of the same title written by HaeHwa and illustrated by Narak. It is set in South Korea and tells the story of Shin Ha-ri, an employee who accepts to go on a blind date in place of her friend but finds out that her date is her boss. The boss, Kang Tae-moo, is being pressured by his grandfather to get married. Drama enfolds as they navigate their budding relationship.
#2 – The King's Affection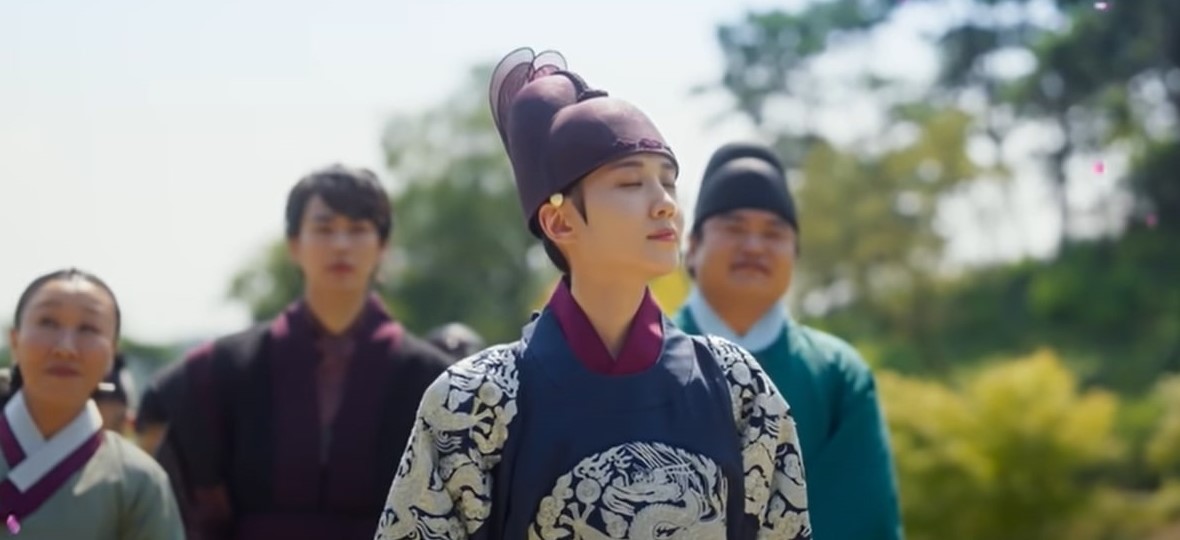 The South Korean TV series is based on Lee So-young's comic titled Yeonmo, which sets the birth of the protagonist in 1461. It is set at a time when twins were considered an ominous sign and unwelcomed. However, when the Crown Princess Consort gives birth to twins and an order is sent to kill the daughter, she tries to save her by secretly sending her out of the palace. Some years later, the twin daughter (Dam-yi) returns to the palace to work as a maid. Meanwhile, the male twin (Lee Hwi) dies after a case of mistaken identity. Their mother, having recognised her daughter as a court maid, persuades her to take Lee Hwi's place. Although she tries to distance herself from everybody, she starts developing feelings for Jung Ji-woon, her original first love and later teacher who comes from a noble family.
#1 – Alchemy of Souls
Alchemy of Souls follows the stories of powerful young mages dealing with heaven and earth. It is set in a fictional country called Daeho and follows the love and growth of the young mages as they overcome their twisted fates due to a spell known as the "alchemy of souls", which allows souls to switch bodies. The story revolves around Nak-su, an elite warrior named, whose soul is accidentally trapped inside the weak body of Mu-deok—Jang Uk's servant.
When you eventually delve into a new world of storytelling through Korean tv shows, do share your thoughts on what you think about our recommendations.
RELATED ARTICLE:
– Jacob Elordi Biography | Euphoria, Kissing Booth | Relationships
– 15 Celebrities who own private islands
– Color of Night and The Lover actress, Jane March Biography
– 11 highest paid models of 2022
– Top 10 Black Billionaires of 2022.