Joe Seo is an American actor born on 02 August 1998 in San Francisco, California, United States. His role in Spa Night as David Cho in 2016 brought him fame and recognition. He is also known for the role he played in Cobra Kai. Irrespective of his age, his audience has taken note of him, so much that they enjoy his acting.
And he earned the U.S Dramatic Special Jury Award for Breakthrough Performance at Sundance due to how he performed in Spa Night, written and directed by Andrew Ahn.
Early Life and Education
Seo attended Crescenta Valley Senior High School, where he finished his High School education. Then he graduated with a degree from the University of California.
Top 10 Facts About Joe Seo
Joe Seo began acting in High School and never thought of coming into the limelight through entertainment. During an interview with Asian Cinevision, he made it known that he went into acting as a way to escape from the things he hated. He hated himself, being happy, and other people. So appearing in movies was his way of running away from his fears.

Although Joe Seo is acting as a teenager in Cobra Kai, in reality, he is far from being a teenager.
Joe Seo might be an actor and sees acting as a way of expression, but he is a fan of the arts and a music lover. He once shared a picture of Eminem on Instagram in November 2020, saying he is a rapper fan. Seo also said he's a lover of Motown music.
Although Joe was fully interested in acting, his parents still needed him to follow the traditional path. They wanted him to be a doctor, which he was in line with for a while. Seo gained a full scholarship to ULCA to start a career in the medical field. But he ended up graduating with a bachelor's degree in Anthropology.

Even though he needed to take the traditional path, he still went to a Theatre School after College. In Asia, he combined being in theatre school and studies.

Joe Seo might not always be on social media, but when he is online, he enjoys communicating with his fans, especially Cobra Kai's fans. He enjoys retweeting their posts on Twitter and replying to their messages.
Although movie producers have not given Joe Seo lead and prominent roles to act, his appearance has considerably contributed to some big projects. In 2006, he appeared as a young teenager in Freedom Writers. And the idea he had in the movie seems to be the exact idea he has not.
Also, it has been seen on his Instagram page that he loves sports even though there is no information about him being a sports person.

As a successful actor, he advises and encourages upcoming actors to put their best into acting and put in the hard work they need.

Joe Seo is also a lover of pets.
Read Related Articles:
–Does Caitlyn Jenner Have A boyfriend Now? Marriage/Dating History revealed!
–Revealed! David Rooklin And Wife Welcome Their Newborn Baby
–Shocking Truth About The Ace Family Revealed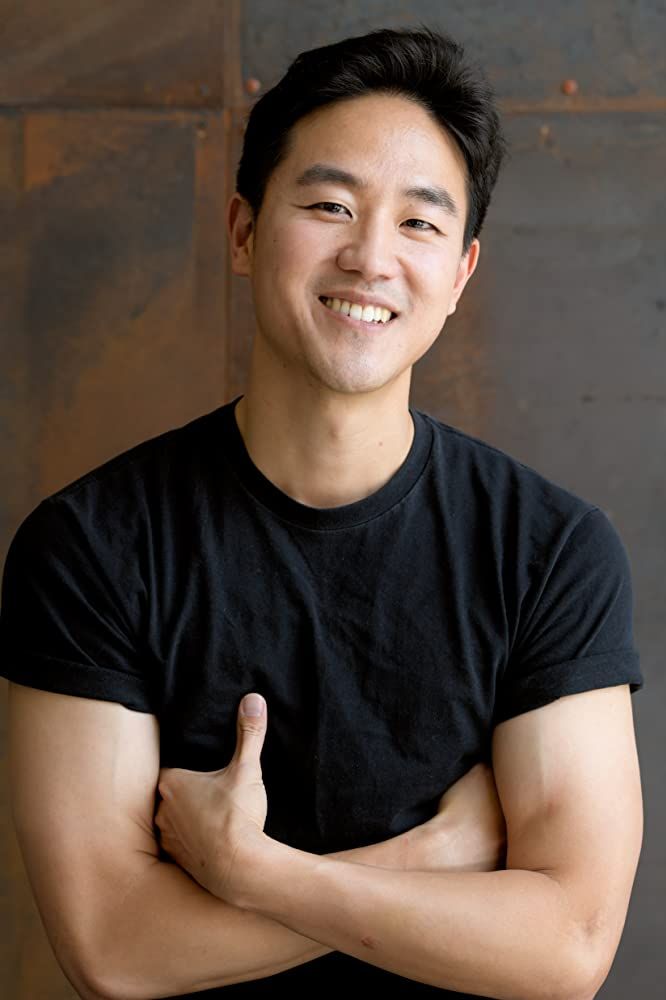 Career
Joe Seo has been interested in acting since when he was a child. For him, acting is a passion, and he has no stress about it. At a very young age, Joe Seo gained rounds as an artist but was still very humble. As he grew up, he was able to venture into acting. He has also been a huge source of inspiration to many young people.
Even though he's an Asian-American actor, he has a place in Hollywood Movie Industry. In 2006, the auditors selected Joe Seo to play the role of "Choi" in the crime-filled film Gridiron Gang of 2006 with Dwayne Johnson. In 2007 he also acted as a gang member in Freedom Writers, a crime drama. Then in 2016, Joe Seo appeared in the movie Spa Night as David Choa, making him very popular.
Also, in 2016 he featured in a popular TV Show Cobra Kai which earned him the name Kyler. His appearance in Cobra Kai made him receive excess love from his fans. The movie Cobra Kai which gained so much popularity is an American martial arts comedy-drama TV series and a continuation of the actual The Karate Kid films by Robert Mark Kamen. 
Two stars, Ralph Macchio and William Zabka, reappeared as Daniel LaRusso and Johnny Lawrence from The Karate Kid of 1984 and its continuation, The Karate Kid Part II in 1986 and The Karate Kid Part III in 1989. After 34 years, Cobra Kai continues the authentic Karate Kid Saga in The Next Karate Kid (1994). Cobra Kai is a genre of Comedy-drama and Martial arts with four seasons with forty episodes.
The movie originated in the United States in four languages, with English as its original language. Because of how exciting and captivating the movie is, it gained viewers' attention on YouTube and Netflix with much criticism. During the 73rd Primetime Emmy Awards, the directors awarded the third season as the most outstanding comedy series. 
The series' first season was launched in 2018 on Youtube Red, followed by the second season, established in 2019 on YouTube Red. But after the producers produced season three, YouTube stopped producing originally scripted movies, making the show homeless. But then Netflix took over in 2020 and released the third season on 1 January 2020. Netflix still renewed the fourth season and released it on 31 December 2021.
After premiering the fourth season in August 2021, season five was renewed and set to premiere on 9 September 2022. Generally, the trending and loved Netflix show Cobra Kai received critical responses. Season 1 had 100% Rotten tomatoes 49 reviews with 72 Metracritics 11 reviews. Season 2 has 90% Rotten Tomatoes 31 reviews with 66 Metacritics 7 reviews. Meanwhile, Season 3 has 90% Rotten Tomatoes, 51 reviews with 72 Metacritics 15 reviews.
And season 4 has 95% Rotten Tomatoes 37 reviews with 70 Metacritics 8 reviews. Altogether, the ratings of the four seasons have about 93% approval. In addition to the movies above, he has also featured in Hawaii Five-0, The Interview, Vacation, Message From The King, Popternative, Take Off, The Grue Rome, and The Bird Who Could Fly. Seo's exceptionality in his acting career and how he plays his roles well make fans have their eyes on me, and it has also increased the number of his followers. Because of that, he has been putting more effort and excellence into his performance.
Personal Life
Joe Seo is not married, nor is he known to be in any relationship. He is known to focus on his career, making him enjoy being single. Seo has not disclosed any information about his family, but his father is Youn Ho Cho, and his mother is Harry Kim. His father, Youn Ho Cho, is an actor who has appeared in Spa Night, Boy Story.
Meanwhile, his mother is Harry Kim, a director, an actor, a Designated Linklater Voice Teacher, and an acting teacher. She graduated from Columbia University with an MFA in Acting, where she learned under Kristin Linklater between 1999 and 2002. Harry Kim, an actor, has performed in New York, a few cities in the U.S, and other countries such as South Korea, France, Norway, Germany, Switzerland, Belgium, and the Netherlands.
Presently, she is the leader of the Acting Program at Kookmin University in Seoul, South Korea. Harry Km is also the Artistic Director at ETS Theatre Company in Seoul. In addition, she is part of the Actors Equity Association and Screen Actors Guild in the United States. Lastly, Seo's mother speaks English and Korean language.
 

View this post on Instagram

 
Social Media
Joe Seo is on Instagram as @joejoeseo with about 246K Followers. On Instagram, he has posted many pictures and his movies and series, making his fans happy he is updating them. Joe Seo has also uploaded the link to his website. On Twitter, he is @Seonoopy, with more than 3K Followers.
Net Worth
Joe Seo is earning well as an actor, an advertiser, and also as a brand ambassador. He has a net worth of about $1M and he lives a lavish lifestyle.
Conclusion
Joe Seo is a determined and focused American actor. He might be private about his personal life, but his career has challenged many young people, and he has been a source of inspiration to them.
Also, read our latest articles:
–Xavier Novell, Catholic Bishop Resigns After Falling In Love With Satanic Novelist, Silvia Caballol
–Who is Lincoln Bell Shepard? Meet Daughter Of Kristen Bell And Dax Shepard
–Who is Lalo Mora? His Music Albums, Wife, Net Worth And children.