Sirhan Sirhan was convicted in 1969 of assassinating the United States Senator Robert F. Kennedy in June 1968; here are 5 facts to know about him as the board recommended him for parole in 2021.
The Palestinian-born Jordanian citizen initially received the death penalty after his conviction, but he was later sentenced to life imprisonment. Now, on 27 August 2021, the parole board and two of the late senator's children support his release after 53 years.
1. Early Life of Sirhan Sirhan
He was born in Jerusalem in 1944, but when Jordan took over East Jerusalem in 1948, they handed out citizenship to the persons living in those areas, and he officially became a Jordanian in 1949.
He and his family migrated to the US in the 50s. They first moved to New York before finally settling in Pasadena, California, where he attended City College.
He held several odd jobs. First, he worked at a horse stable when he was training to be a Jockey, and later, he worked at a health food store.
2. Relation to Roberts F. Kennedy assassination
On 5 June 1968, Sirhan fired a shot at the US Senator Roberts F. Kennedy and the crowd surrounding him in Ambassador Hotel in Los Angeles.
The shooting took place in the hotel's kitchen area after senator Kennedy had just finished giving his victory speech following his win at California's Democratic Presidential primary.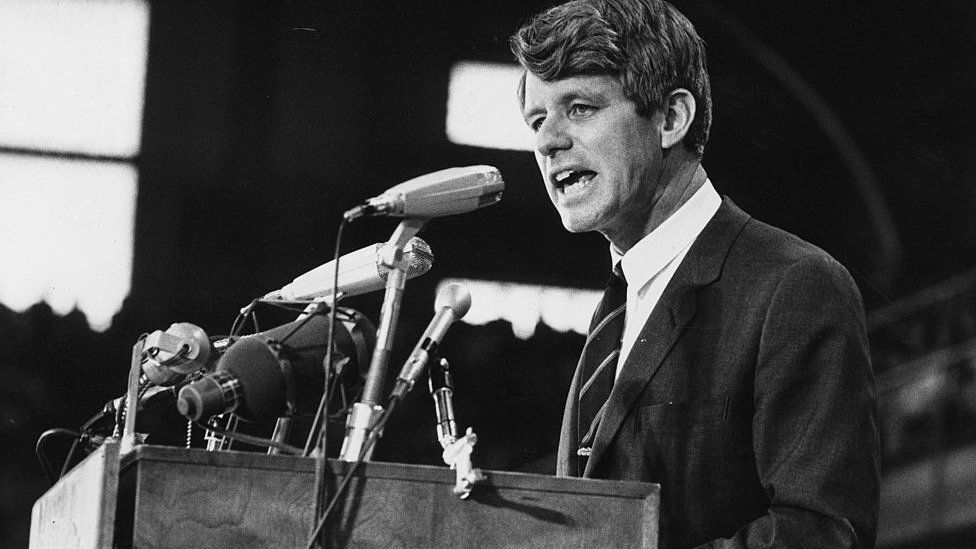 Roberts was shot four times – one bullet hit his head, two hit him in the back, and one passed through his jacket.
After the shooting, Sirhan was tackled to the ground with a gun in hand. While this might seem pretty conclusive, certain persons had advanced alternate versions of what happened that night.
About 26 hours later, Roberts passed on at Good Samaritan Hospital.
Also read: Nikko Jenkins biography: death row, Andrea Kruger murder, family and wife.
3. Prosecution
While in police custody, Sirhan initially pleaded "not guilty" before the police obtained his confession on tape. However, during his trial, the judge refused his confession and denied his request to withdraw his plea of "not guilty" to plead "guilty".
His trial proceedings began on 12 February 1969. The prosecution showed that Sirhan was seen at the hotel two nights before the attack, likely to find out about the building's layout. A day before the event, on 4 June, he visited the hotel again, and this time, he came with a gun.
Alvin Clark, Sirhan's garbage collector, testified against him. According to Alvin, Sirhan had told him a month before of his intention to shoot Kennedy.
Sirhan was later convicted on 17 April 1969 and was sentenced six days later to die in the gas chamber.
Three years down the line, his sentence was commuted to life in prison, owing to the California Supreme Court's decision in People v. Anderson, which ruled that capital punishment violates the California Constitution's prohibition against cruel and unusual punishment.
This decision invalidated all existing death sentences in California.
4. Sirhan Sirhan Parole
He had tried to get parole 15 times and failed, with the last hearing in 2016. In 2021, when Sirhan applied for parole again, there was no opposition from the new Los Angeles district attorney, George Gascón, as his office has a policy of not weighing in against parole.
But that seems not to be the only thing working in Sirhan's favour this time. In recent years, changes have been made in Californian law that has made it easier for a prisoner to get parole for a crime committed at a young age. Additionally, Two of Kennedy's surviving sons— Robert F. Kennedy, Jr. and Douglas Kennedy —supported his release as well. Although, the late Senator's other children remained unmoved by his show of remorse.
5. Where will Sirhan Sirhan live if he is released from prison?
Sirhan Sirhan was 24 when he shot Kennedy. According to his parole filing, he plans to live with his only surviving brother, Munir Sirhan, in Los Angeles.
However, if he makes parole and is released, he might be facing deportation to Jordan since he never obtained US citizenship. There is no release date planned yet as Governor Gavin Newsom has the power to reverse the parole if he finds reason to do so.
You may also like our recent article, Is Cody Fern gay? All you need to know about the American Horror Story star.