When it comes to free online casino, poker is one of the favorites with over 120 million players worldwide, see why it is so popular.
The birth of online casinos in the late 1990s saw a whole new audience being introduced to the thrill of casino games. The likes of online slots, blackjack, roulette, and craps could all be found and all be enjoyed from the comfort of home. One of these games that could suddenly be enjoyed without the need to leave your house was poker. Long a land-based favorite, the online version has proven just as popular.
While there are plenty of casino games to choose from, what is it about online poker that makes it such a firm favorite? What is it that makes it the game of choice for millions of players around the globe? Let's take a look.
A game of skill
While the majority of online casino games are all about luck, poker is a little different. When it comes to slots you simply spin and take your chances. There is nothing that you can do to determine the outcome. For some people, this is exactly why they love slots: they are games that can be enjoyed without the need to overthink. Those looking for more of a challenge will often be drawn to online poker.
While it is true that poker still requires a degree of luck, there are also strategies and playing styles that can influence the outcome of a game. Whether you choose to play aggressively or you are the king of bluffing plays, the choices you make can change how the game plays out. This is a major draw for fans of poker as there are no other casino games like it.
Related article: 4 secret off-the-grid travel destinations to visit in 2022.
The draw of big tournaments
There have long been TV shows that show the glitz and glamour of poker. They have shown how players can master their craft and go on to win big. These televised tournaments allow everyday players to see what is possible by learning how to play poker. The biggest tournament has to be the WSOP (World Series of Poker). With a prize pool of $80,548,600 you can see why this attracts people to the game.
The 2021 WSOP saw players winning prizes ranging from $100,000 or so to over $1 million. In 2020, WSOP launched an online tournament meaning that even more people could take part. This means that, if players can master the game, huge tournaments, and big winnings, are now easily accessible.
The chance to play live poker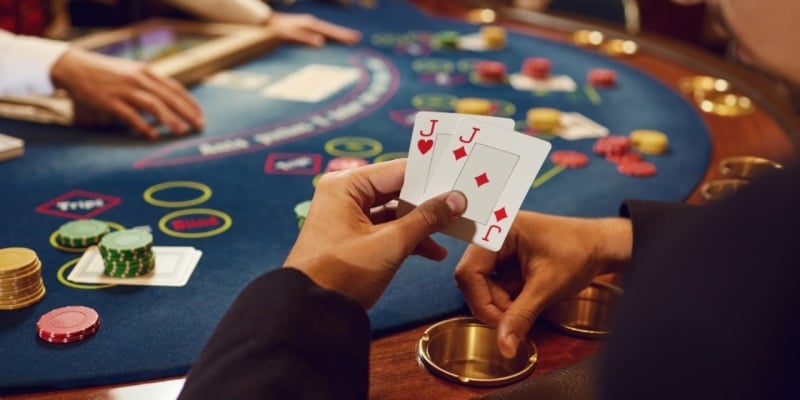 Software developers, such as Evolution Gaming, have made it possible to enjoy live poker from the comfort of your own living room. More than any other casino game, poker is a sociable one. While playing against a computer online can still be great fun, the live experience adds another dimension.
Live online poker allows players to interact with a professional croupier and to feel the thrill of the land-based game. With images streamed in HD quality from purpose-built studios, the game is one that has really added to the overall popularity of online poker.
You may also like to read, 5 facts you should know about Angie Kukawski shocking death.