Annette O'Toole is an American actress, dancer, and singer-songwriter, popularly known for her role as Lisa Bridges in the TV series  Nash Bridges and Beverly Marsh in the 1990 television mini-series version of Stephen King's bestseller, It. She is also a jaded beauty pageant contestant in the 1975 satire Smile. The most recent role she is portraying is that of Hope McCrea in the Netflix series Virgin River.
Early life and education
Annette was born and raised in Houston, Texas, United States. She was born to William West Toole Jr. and Dorothy Geraldine Niland(née Niland) on 1 April 1952. Her mother, Dorothy, was a dance teacher at that time, thereby granting her daughter the benefit of learning dance from a very early age. Annette started learning dance when she was just three years old and started taking acting lessons after her family's relocation to Los Angeles. 
O'Toole attended the Hollywood Professional School, where she studied and graduated. However, there is no provided information regarding her educational background in full detail since she has not divulged it to the public. Also, information regarding facts and details about her family is hidden.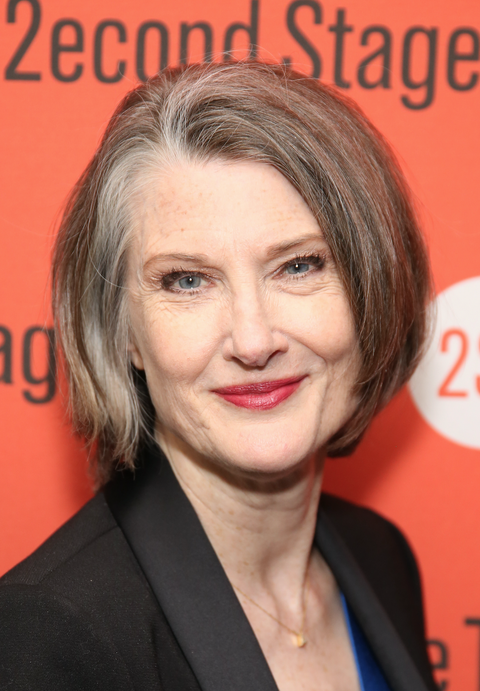 Top 10 Facts about Annette O'Toole
Annette is currently married to actor Michael McKean, who starred as Perry White in the Smallville episodes "Perry", "Hostage", and so on.

She has two daughters from her first marriage, namely, Anna Geisslinger and Nell Geisslinger.

Her first acting gig was a guest-featuring role in a 1970 episode of 

Gunsmoke

.

Her first romantic leading role was in the movie, One on One.

She has an interest in knitting.

She started her performance as a dancer on

The Danny Kaye Show

 at 16.

Annette played country singer Tammy Wynette in the 1981 TV movie

Stand by Your Man

.

She played the role of Clark Kent's high school sweetheart, Lana Lang, in 1983's 

Superman III

opposite Christopher Reeve, and as Clark's adoptive mother Martha Kent in the 2001 television series 

Smallville

.

At age three, she started taking dance lessons at her mother's school in Houston.
In 2011, she featured in Southern Comfort, which is a musical-based movie based on a Sundance award-winning documentary about Georgian transgender friends.
Read Related Articles:
– Diego Tinoco Biography: Girlfriend, Net Worth and Career
– Who is Ginny & Georgia actress Antonia Gentry and where is she now?
– Who Is Jacqie Campos Married To? Everything On Her Husband, Age, And Net Worth.
Career
She started taking acting lessons at age thirteen. Her first appearance on TV was in 1967 on The Danny Kaye Show, after which she made guest appearances in more shows in the years that followed. Some shows she appeared in include The Virginian,  Hawaii Five-O,  The Partridge Family, My Three Sons, and Gunsmoke. She had a major break when she featured in the 1975 feature movie, Smile as a conniving beauty pageant contestant. Ever since she has made appearances on the big screen in 48 Hrs as Nick Nolte's character's girlfriend, the 1982 remake of Cat People, which was directed and directed by Paul Schrader, Here on Earth with Chris Klein and Leelee Sobieski, King of the Gypsies, One on One, Cross My Heart and Love at Large with John Glover as Lionel Luther and
Annette as Martha Kent. Furthermore, She has done many theater productions and starred in the USA Network series The Huntress throughout the 2000-2001 season. Some of her numerous television movie credits include Stand By Your Man, in which she displayed her singing voice as she played country music legend Tammy Wynette; In The War Between the Tates, her role as a student involved with her professor; A Girl of the Limberlost, Love for Rent, The Entertainer, and Danielle Steel's Jewels.
Nominations
She co-wrote a song with her husband, A Kiss At The End Of The Rainbow, written for A Mighty Wind and nominated for an Oscar. Furthermore, She has been nominated for Emmys and Golden Globes Awards for portraying Rose Kennedy in the television mini-series The Kennedys of Massachusetts.
On 22 November 2010, in season 3, episode 7 of the TV series Lie to Me, O'Toole played the role of Veronica, a middle-aged woman suffering from a severe case of Alzheimer's. In March 2013, she also played a role in Grey's Anatomy as a school teacher who discovered that she would die from cancer after successfully going through surgery. Annette also portrayed Susan Emerson in about six episodes of the first two seasons of Halt and Catch Fire. In 2016, she returned to the Stephen King realm as boarding house owner Edna Price in   episode of the King mini-series. O'Toole starred in the Netflix series Virgin River where she played the role of Hope McCrea.
Annette O'Toole Superman 3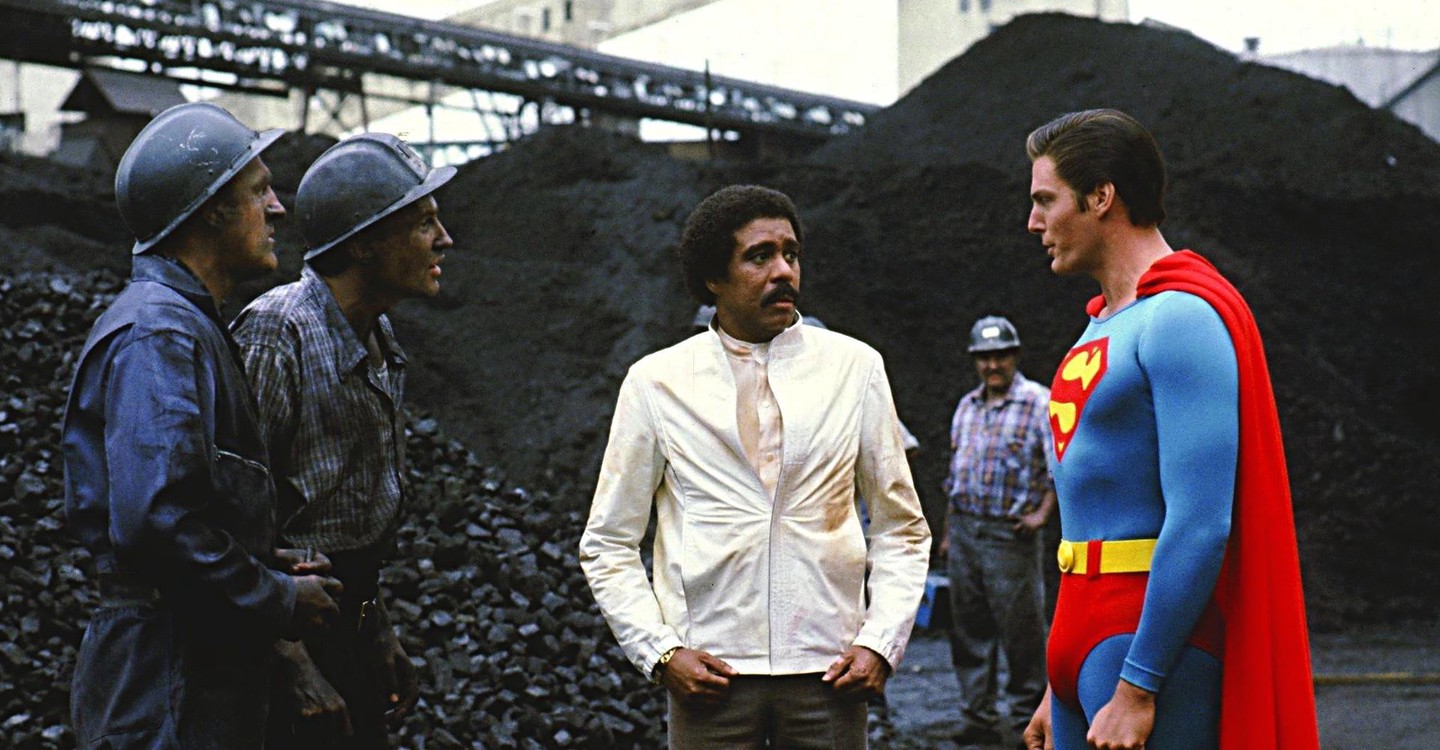 O'Toole played the role of Lana Lang in Superman III. She played the love interest of Superman, known as Clark Kent, and as Ricky's single mother. She then returned to the Superman mythos, where she played the role of Martha Kent, Superman's adoptive mother in Smallville. This, however, was 18 years after Annette portrayed the role of Lana Lang in Superman III in October 2001.
However, she is also popular for her role as Lisa Bridges in the TV series Nash Bridges. 
Some Movies Annette has starred in include;
On Hope

Imaginary Crimes

Here on Earth

Temptation

Falling Up

Stuff

Beach Pillows

We Go On

Women Who Kill

A Futile and Stupid Gesture

Blow the Man Down

TV Shows

My Three Sons

This Is the Life

Bright Promise

Dan August

The Virginian

Gunsmoke

The Mod Squad

 and many more.
Personal life
O'Toole is a woman of average stature, and she also appears to be quite tall in her photos. She stands at 5 feet 4 inches and has a moderate weight.
Annette O'Toole Husband, is she married?
O'Toole has been married to actor, comedian, and musician Michael McKean since 1999. The couple met when McKean was working on Laverne & Shirley. And they became friends while starring together on Final Justice in 1997 and later married in 1999. Before now, Annette was married to actor Bill Geisslinger. They tied the knot on 8 April 1983 and had two gorgeous daughters, Nell and Anna. However, there is no detailed information regarding her kids since she has not disclosed it to the public yet.
The couple eventually parted ways and divorced in 1993 due to irreconcilable disagreements.
Furthermore, In the 10th-season episode of Law & Order, both O'Toole and McKean guest-featured as a wealthy married couple accused of murder. In addition to this, the couple also guest-featured on Boy Meets World as Topanga Lawrence's parents. O'Toole's husband, Michael McLean, was born on 17 October 1947 in New York, New York, United States, and is 73 years of age as of 2021. His zodiac sign is Libra.
While celebrating his 23rd anniversary with his wife, Annette O'Toole, Michael McKean wrote on Twitter, "23 years ago, I married my best friend, and it is working out beautifully".
Latest news
O'Toole is currently playing the role of Hope McCrea in the Netflix series Virgin River. Further information regarding her life today in detail is currently under review and will be updated as soon as available.
Net worth
As a skilled actress, dancer, and singer-songwriter that started quite early, O'Toole has enjoyed a long career in the film/music industry spanning about four decades. Through proceeds from her work as an actress, dancer, and singer, she has accumulated a fortune for herself. She is estimated to have a net worth of about $10 Million.
Conclusion
The actress resides in West Los Angeles with her husband and still enjoys her career life and earns rewards for her acting skills. She is a multi-talented woman who combines her singing career with acting, alongside her family life. We look forward to engaging more of her content.
Also, read our latest articles:
– Everything you need to know about the famous singer, Adele's son: Angelo Adkins
– Everything you need to know about Doreen Lioy, ex-wife of serial killer Richard Ramirez
– Bethany Joy Lenz Bio: early life, facts, career, movies, latest news.