Mario Diamond-Judah Douglas, famously known as Mario Judah, was born on 6 December 1999 in Flint, Michigan, U.S. He is a songwriter, a singer, an American rapper, and a record producer. The star is known for his fatness and electric-red colored hair, leather, and chains. 
He started producing music in 2017, at the age of 18. Then he released his first commercial single after three years. The song Die Very Rough brought him to the limelight as an internet meme and for criticizing Playboi Carti, an American rapper, for not being able to release Whole Lotta Red, his second studio album.
He has an exciting life worth reading about and sharing. Please read this article to learn more about his personal life, girlfriend, and exploits in the entertainment industry.
Early Life and Education
Mario was born in Flint, Michigan, U.S but was raised in Atlanta, Georgia, by his Ugandan parents. As a teenager, he liked playing football. The famous rapper was known to be a math genius while growing up. He went to a military school, and while he was there, he was slim. Judah once posted his throwback pictures and was told he could use them as a meme. Meanwhile, he studied welding at College.
Career
He started producing beats around 2016 and did not know he could sing not until he recorded his song Die Very Rough. The song spread very fast on various social media platforms. Before then, in June 2020, he had uploaded his first single, Crush, to SoundCloud. 
When he released the music video for Die Very Rough, it gained so much fame on social media platforms. When the music video was released, it was popular on Twitter, and people even made many memes of the song, contrasting the vocal and lyrical style of Mario to that of a Disney Villain.
 At the 2020 Rolling Loud Festival in October, Mario performed, which helped increase the number of his audience. Same October, he released a cover of Roddy Rich's Rockstar and DaBaby. On 30 November, Mario declared on Instagram that since the American Rapper Playboi Carti had frustrations in releasing his second studio album, Whole Lotta Red, Mario would release it himself. 
And he gave the rapper just one week to release the song on 6 December. On 11 December, Mario released the lead single from Whole Lotta Red, Bih Yah, which received positive vibes from his fans. Then on 11 December, he released the first half of 'Whole Lotta Red' as an EP.
Die Very Rough
The song Die Very Rough was ranked 75 on the Top 100 hummed songs of 2020 in the U.S by Billboard and Google. It also got to the top of Spotify's Global Viral 50 chart on 15 October 2020.
Mario's music style expresses goth metal and rap-rock with a unique vibrato blend. Mario states that it was recent he discovered that he could sing. He went after rap for himself instead of helping other artists produce. He mentioned Five Finger Death Punch, Breaking Benjamin, and Pantera as his musical authority and affirmed that his go-to-genre is rock music. The great fans of Mario Judah are rappers, Lil Uzi Vert and Trippie Redd.
Top 10 Facts About Mario Judah
He was born on 6 December 1999 in Flint, Michigan, U.S, and his Ugandan parents brought him up in Atlanta, Georgia.

His dad sent him to a military school cause' he was causing so much trouble in his previous school.

He studied welding in College.

Mario's musical career has been momentary, but it has gained him popularity and wealth. When he started, he advanced it by working with some popular.

His song 'Die Very Rough' has monthly listeners of about 40K followers on SoundCloud and about 1.4 million on Spotify.

In an interview with Our Generation Music, Mario mentioned that he is fat because he stays home every time producing beats. But he said he's already working on how he'll lose weight.
During one of his performances, he suffered two heart attacks. Rumors had it that he died, but he did not die. He's still alive.

He believes in hard work and focuses on being the best rapper.

About his relationship, he has been secretive about it. He has not said anything about his girlfriend yet.

The famous singer carries electric-red colored hair, which he believes in symbolizing dominance.
Read Related Articles:
–Why did Farrah Fawcett, Ex-wife of Famous Movie Star Lee Majors die?
–Things you probably didn't know about famous American journalist Kristen Welker, Find OUT!!
–Everything you need to know about Doreen Lioy, ex-wife of serial killer Richard Ramirez
Personal Life
Mario Judah seems to be a very personal person. So he has not released information about his family, relationship status, and other personal matters. When someone asked Judah what he thought about becoming a star, Mario said he believes in Leadership and hates to appear fake but loves to be authentic. In his words, "Leadership is probably the main thing and just being a man of the people. Like, somebody that stands on something, and the main attitude is I don't give a f--k. Whatever it is, whatever I feel, whatever I speak on, I feel. I'm not giving rebuttals." 
He also said being a rock star is a mentality of not giving a f--k but in a positive way that motivates and fuels people. Mario mixed beats for years but never made waves until a friend proposed to him to try writing hooks for artists to sing, and then he gave it a shot. After some months of trying, but did not succeed. During the Covid-19 pandemic, he was in Atlanta; he felt low and down. Then one day, he tried to sing, using a different approach from his previous songs. 
And that was the day Judah realized his superpower. He said that he could sing before that day and suddenly felt that Mario had found a cheat code or treasure that he never knew existed. Within a few days of releasing the song, it captured the attention of One Room Media (a production company), who invited Mario to Maryland to shoot a video for the music, and boom! It went bang. Someone asked him what inspired his looks; he said his hair is iconic, and in the color realm, three colors grab people's attention: Green, blue and red. Mario said red is his favorite color which symbolizes dominance. 
When asked how he found his identity as Mario Judah because many people struggle with an identity crisis, he responded that everyone's identity is within them. Nothing should be calculated, planned, or even fabricated. In his words, "I feel like, with me, it was organic. I live by that; nothing should be forced, as things happen organically. If it's meant to come out, it'll come out on its own." When someone also asked him to advise people who are still trying to find their unique selves. He counseled them to stop spending too much time in group sessions, determining what to do with their lives based on people's opinions. He said at the end of the day, everybody has his path and his own life, and it would be best if people find what is inside of them by being themselves for a very long time.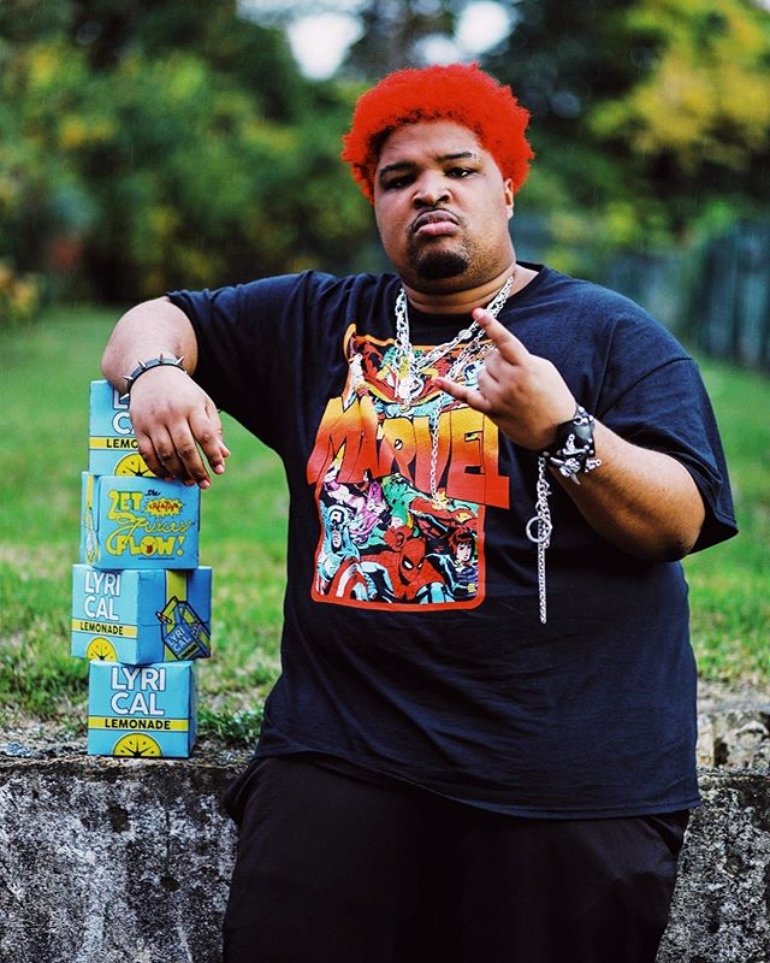 His Personal Life
Mario Judah is approximately 5 feet and 8 inches tall. We don't know his exact body weight and measurement, but through his pictures on Instagram, you can guess his weight to be around 90-100kg. 
His Family
Mario was born by his Ugandan parents in Flint, Michigan, and raised in Atlanta, George. His parents considered their son to be a math prodigy. We have limited information about his parents' names or what they do. He mentioned in an interview that since he got a breakthrough in his music career, the young star hasn't traveled to Atlanta to visit his family, although he plans to visit his family.
His Girlfriend
There is no information available regarding his girlfriend or even his relationship status. The record and singer-producer are private about his personal life; it is difficult to say anything about his love life. Many people believe that Mario is not in any relationship with a girl that might be on the verge of separation.
His Heart Attack Saga
The famous rapper suffered a heart attack while performing one of his songs on stage. Later, sources disclosed that he had suffered a heart attack more than once in the middle of his performance, although many people considered it as a meme and found it ridiculously funny. Although, fans thought he just got excited while performing, thereby falling to the ground. Moreover, there were rumors that he died due to a heart attack, but the stories are false.
Social Media
The famous singer and rapper have a verified Instagram account, @Mariojudah, with 648K Followers. The renowned singer is active on Tiktok with 82k followers, although he hasn't made any posts on the platform.
His Net Worth
The weird-looking but talented rapper and singer has accumulated a net worth of $300k in a short time of his music career. He has acquired this sum through selling his songs, mixing beats, and his popularity on social media.
Conclusion 
Mario Judah's fans and followers love and appreciate his music style, looks, and weird songs. Mario believes in hard work; although he struggled initially, he eventually pulled through. His presence in the entertainment industry is a world on its own. Although he has weird looks and picture postures, we can't deny that he is talented and unique.
Also, read our latest articles:
– Sadie Sink Biography | 10 facts about Max Stranger Things
– Pros and Cons of Embroidery Customizing
– Dreka Gates, Kevin Gates wife Bio – affair, split, net worth, tattoos, children
– The Pros and Cons of Technology in Education
– Stranger Things Vecna actor Jamie Campbell Bower Biography.