If you are thinking of creating your own shirt, tote bag, or hat, you may have wondered if your design should appear in print or embroidery.  Embroidery thread looks beautiful and really stands out against a background. According to Printful, there are good things and bad things about personalizing your clothing and accessories with embroidery.
Pros
There are several reasons why you should consider using embroidery when creating your next team shirt or birthday party souvenir:
It looks great
Embroidery thread is bright, and it is thin enough to be perfect for lettering. If you have a design with a lot of intricate details, embroidery thread can bring those details to life.
It is durable
Embroidery won't wear out as quickly as print will. Embroidery stitches will last an especially long time if you use a computerized embroidery machine to put your design on fabric. Hand sewn stitches will not have the precision that machine sewn stiches will.
Hand sewn stitches may become loose and snag. Machine sewn stitches are tight and less likely to come undone.
It adds a touch of class to a garment
When you design a shirt for your company or organization, you want it to project a certain image to the people who see it. When people see your company shirt, it may be the first time they have heard of your business.
Having an eye-catching logo is the most important thing about your company shirt. If you get the logo in print, it can look dull and won't stand out as much as it should. Embroidery stitches will give your logo the attention it deserves.
Polo shirts have long been associated with wealth and good taste. Polo shirts are famous for featuring an embroidered pony or a crocodile in the corner. Embroidered logos will give your shirt a classic look.
Cons
As lovely as embroidery is, it has a few drawbacks:
Hand embroidery is time consuming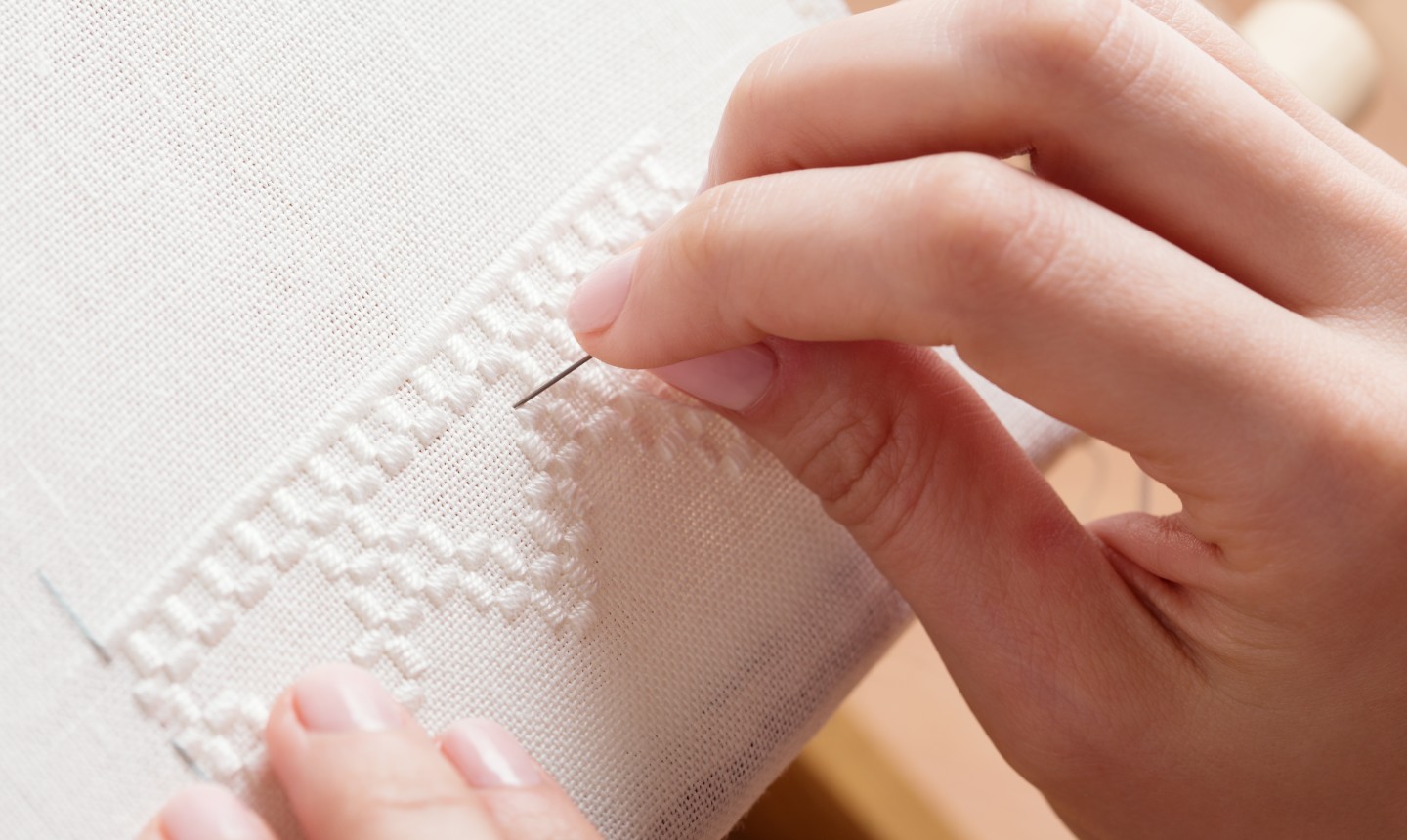 If you are planning to hand-stitch your design, you should know that it can be very time-consuming. If you make a mistake, you will have to start over or live with the flaw. It takes a steady hand and a lot of patience to get all the stitches right and make your design look as sharp as it should.
Machine embroidery can be expensive
Computerized embroidery machines can cost thousands of dollars. If you are only planning to make embroidered items occasionally or are making a shirt for work or an event, it would not be worth the money a machine would cost.
Fortunately, there are on-demand printing companies that have embroidery options. All you have to do is upload your design to their website and select the garment on which you want your design to appear. An embroidered shirt will still cost more than a printed one, but you will only have to pay for the shirts you need.
You will not be able to put your design on all fabrics
Embroidery requires a thick, high-quality fabric like that of a polo shirt. If you try to put your design on low-quality polyester or cotton, the fabric will bunch up, and the threads will not hold.
The pros of having a custom embroidered design far outweigh the cons. If you create an eye-catching design and use high-quality material, embroidery will make anything you design look even better.
RELATED ARTICLES:
– The Pros and Cons of Technology in Education
– 7 Fashion Tips to Ensure You Always Look Stylish
– Latest trends in maternity fashion, see 6 ideas
– How Important Is a College Degree for a Web Developer?
– Stranger Things Vecna actor Jamie Campbell Bower Biography.