There can only be one Rihanna, and it is pointless to try to slay the pregnancy look like she does. Accepting this does not stop you from trying the latest trends in maternity fashion, as compiled in this article.
A maternity dress is adapted to fit changes in body size during pregnancy. Its evolution began during the middle ages and became fashionable as pregnant women became more selective about style and comfort in their clothing types. Maternity fashion is how you dress while you are pregnant, and you will agree that it has changed with the popularity of social media. Also, despite this being a thing, some pregnant women choose not to wear maternity clothes until those final days when they are as big as a small planet.
Pregnancy can be an amazing time filled with jeggings and tight for some ladies. The realities of maternity fashion are usually far from the fantasies of dressing while expecting. Being pregnant does not mean you can't wear sexy dresses, heels, bikinis, and other clothes that embrace the baby bump. Celebrities have been pulling it off for ages, and recently, Rihanna, who is expecting her first child with Asap Rocky, has mesmerized us.
Why should Rihanna swap the Attico stirrup leggings for stretchy pairs labeled 'maternity wear'? By making small tweaks to her style, rather than surrendering to a market of comfy, bump-friendly clothes, she gets to feel like herself at a life-changing moment.
The fashion mogul also follows in the footstep of fellow high-profile stars, such as Jodie Turner-Smith and Emily Ratajkowki. They made pregnancy dressing all about pure glamour, emphasizing body confidence. But don't worry if styling your baby bump sounds like more challenge than a treat; I've found you six maternity clothes ideas that you can rock without needing a styling staff.
Related articles:
– Maternity leave approved in women's game by FIFA
– Check out gorgeous pictures from Linda Ejiofor-Suleiman's maternity shoot [photos]
– Ideas for classroom Valentine's Day party.
6 maternity fashion ideas
1. Wear free gowns: 
Gowns usually provide comfort. Haven't you noticed how free you usually feel whenever you wear one? They are also suitable for pregnant women because you can use them to hide your pregnancy during the early stages. Of course, this is for women who don't want people to be aware of their pregnancy until they are ready to reveal it.
2. Leggings:
Leggings are good to wear during pregnancy, and you can pair them with lovely tops, specifically made for moms. Just ensure that they are too tight near your waist. Additionally, always wear cotton or other stretchable materials. Never wear nylon or synthetic because as pregnant advances, you might experience itching in limbs, so cotton or stretchable fabric is easy for posture, movement, or even sleep.
3. Wear free tops:
You need to be comfortable while you are pregnant, and free tops will give you that while allowing you to look nice. Another benefit of this is that it's something you can see in any clothe store and combine with just about anything.
4. High waist jeans: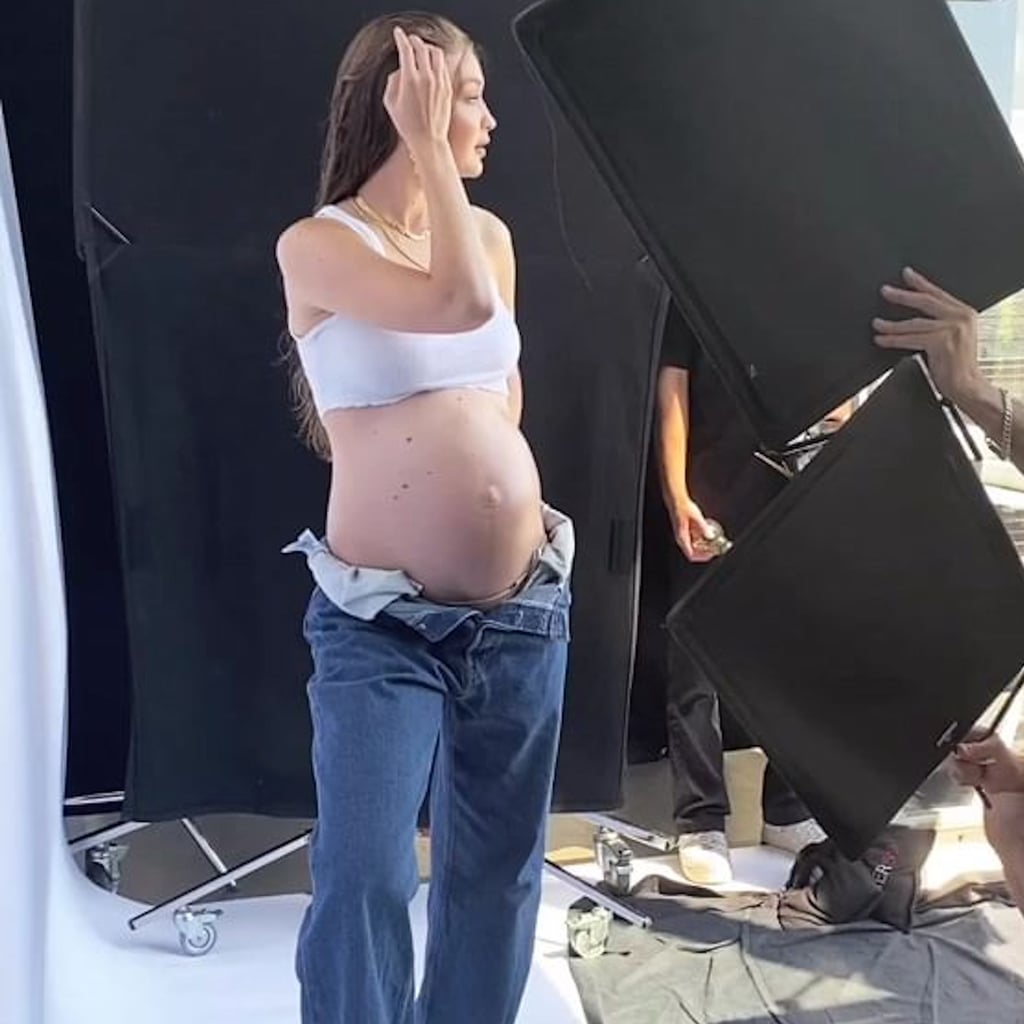 If you want to wear jeans during maternity, you can wear high waist styles because they won't be on your tummy rather be under your br_ast. You only have to make sure that it's not too tight.
5. Wear supportive underwear:
While it is important to get measured for a bra, it becomes extra-important while carrying. From improving to general appearance to boosting your confidence, a supportive bra can never be overrated.
6. Look for versatile styles:
When it comes to maternity fashion, it's all about quality rather than quantity. Look for styles that expand and retract and are able to last for most of your pregnancy and the few months following childbirth. Remember that all you may need are a few critical pieces because you may not be as outgoing when you are pregnant. Also, make sure they are the highest quality you can afford because you might find yourself wearing them for six months.
You may also like to read out latest articles:
My watchlist for the weekend- Inventing Anna, Before Valentine Movie, Tall Girl 2, Ghana Jollof and more
– 5 reasons why many people are now into yoga
– When to wear a neck brace and how to care for it.