Dreka Gates is famously known for being rapper Kevin Gates wife and her several internet activities like vlogging and posting her tattoo and workout photos.
Dreka Gates is an online personality who has tried her hands at pretty much everything, including acting, entrepreneurship, modeling, and more. There is so much about Dreka that makes her an interesting subject; we will poke around the details a bit in this article.
First, let's start with a summary of the most important facts about Dreka Gates. In the next section, we will cover her early life, career, and personal life up to 2022.
Top 10 facts about Dreka Gates
Dreka real name (or birth name) is Shadreka Centuri Haynes, and she was born on August 31, 1986, which will make her 36 on her birthday in 2022.

She initially had her primary school education at a private school in Louisiana before moving to a school in Los Angeles.

According to reports, she practices Islam and has been to Mecca for pilgrimage.

Dreka has had her hands in several cookie jars, including acting, modeling, vlogging, entrepreneurship, and more.

Although she and her husband only got married in 2015, there are reports that Kevin and Dreka have been together since 2002, nearly 20 years.

Kevin and Dreka Gates have two children together; a son named Khaza Kamil and a daughter named Islah Koren.

Kevin Gates is a rapper with several songs and projects released from a music career spanning nearly 14 years.

Together, Dreka and Kevin founded a record label called Bread Winner's Association, and she runs a YouTube channel with nearly 172K subscribers and millions of views so far (accurate as of July 2022).

Her net worth was estimated to be about $2 million in 2020.

Besides her beauty and several tattoos, her body has been of interest to many netizens because she had implants that caused her some health issues, and she had to take them out.
RELATED ARTICLE: Stranger Things Vecna actor Jamie Campbell Bower Biography.
Early life and education of Dreka Gates
Shadreka Centuri Haynes was born on August 31, 1986, in Baton Rouge, Louisiana, United States. While there aren't many details on who her parents are, we found that her mother, Sharon, is alive and Dreka enjoys spending time with her family. Also, she has a brother named David.
Her primary school education was at a private school in Louisiana before she moved on to a high school in Los Angeles, where she reportedly enrolled herself. It appears that she stopped her education after high school to pursue a business venture.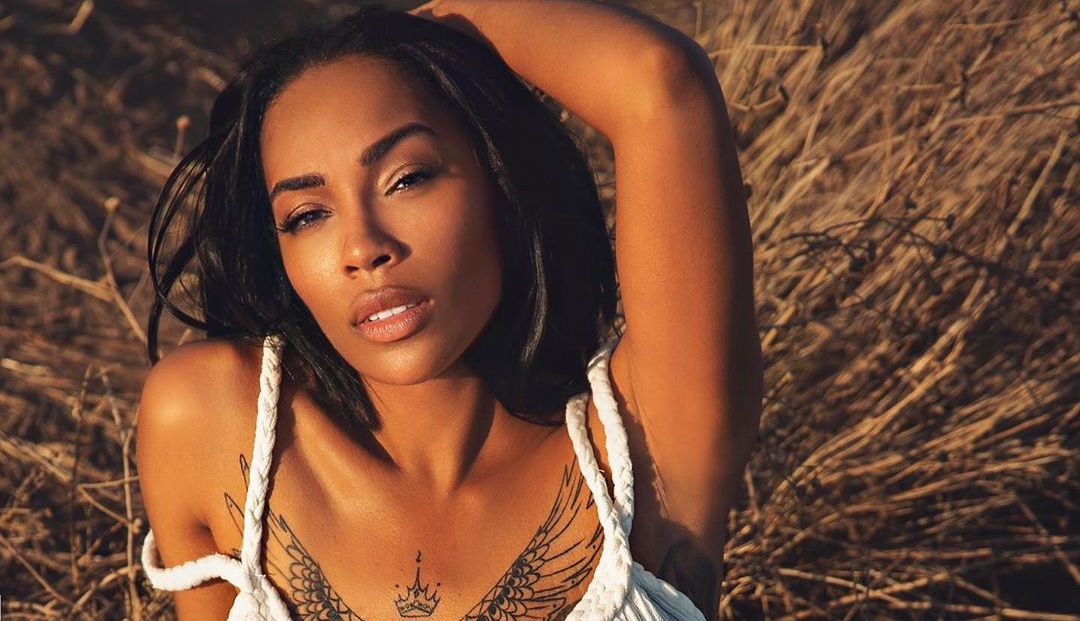 Career
There isn't much available about what Dreka was doing before she met her husband, Kevin Gates, and it appears that much of her online activities began after they began their relationship. From calculations, this makes sense as she was around 18 when they started dating.
Together, they worked on Kevin's music career, and sources close to them claim that Dreka went all out to ensure that her partner succeeded in the highly competitive music industry. They founded a record label called Bread Winner's Association, and the company has signed or worked with several rappers like YoungSonny, BWA Kane, Yung Mazi, DJ S.R., Young Moe, OG Boobie Black, Percy Keith, and more. You can get a list of Bread Winner's Association rappers here.
Dreka also works as Kevin Gates' booking manager, taking care of contracts negotiations, finding gigs and securing engagements, taking care of promotions, and so on. She also handled the release of many of his projects and was usually working on the background arrangements in the early days of Kevin's career. In addition, she appeared as a video vixen in some of her husband's early music videos.
Since then, she has become quite famous as well, of course, in relation to her connection to Kevin. She has amassed quite the following on social media, with nearly 3 million followers on her Instagram account (@drekagates) and more than 26K followers on her TikTok account (@drekagates). That is not all; she had also taken to vlogging about her daily routine and random incidents on her YouTube channel (Dreka Gates), which had 172K subscribers when this article was published.
She also sells wellness and beauty products online, such as Love bundle, Love dust, Abundance sage, and more.
It is not unusual for celebrity spouses to make the most of their partner's fame, but in this case, many can argue that Mrs. Gates deserved some of the attention that she is getting. Even her husband's fame is not the only tool in her box; she drives traffic through her engaging content online. For example, she has an enviable physique that we will talk about more fully later. For now, let us learn some more details about her personal life.
Dreka Gates personal life
Expectedly, most of the details about Dreka Gates' personal life relate to her husband, Kevin Gates. They got married on October 17, 2015, but sources close to them claim that they have been dating for 13 years by that time and began their relationship in 2002, which is why there is practically nothing about her personal life that does not somehow relate to Kevin.
So, it only makes sense to look briefly into who Kevin Gates is.
Kevin Gates (husband)
Born Kevin Jerome Gilyard on February 5, 1986, American rapper Kevin Gates is a songwriter, singer, and entrepreneur. Kevin announced himself on the music scene with a couple of mixtapes like Stranger Than Fiction, By Any Means, and Luca Brasi 2, all of which peaked in the top 40 on the Billboard 200 chart. It was, however, his successful first studio album Islah, which was released in January 2016, that made him world-famous. The album peaked at number two on the US Billboard 200 chart.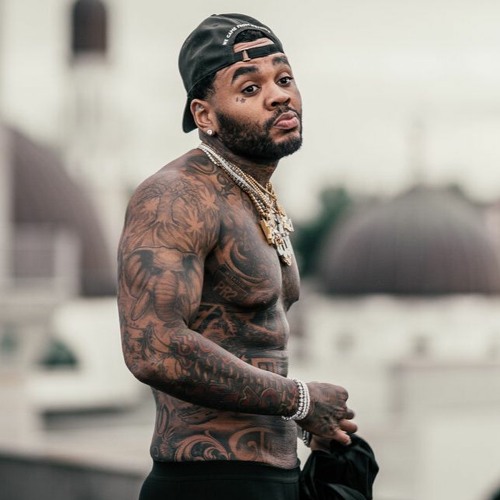 Kevin began his career in 2005 under Dead Game Records, alongside others like Webster Gradney, aka Webbie, and Torrence Hatch, aka Boosie Badazz. Together, the trio released their first mixtape, Pack of Da Litter, in 2007 and followed it up with All or Nuthin the following year. Kevin, who has cited heavyweights like Jay-Z and Eminem as his influence, is known for his autobiography-themed songs.
Like many others in his genre of music, Kevin has had his run-ins with the law. He has been in and out of jail over the years and recently got sentenced to a 30-month prison term at the East Moline, IL correctional facility for gun charges stemming from a 2013 incident. He also made the headlines in 2015 after kicking a female fan during a stage performance.
Born November 30, 2012, Islah is the first child of Kevin Gates and Dreka Haynes. Because Dreka loves "natural" processes, Islah was delivered through waterbirth at home. Dreka will comment later on how that was her best experience. Khaza Kamil is their second child and was born in May of 2014. Like his older sister, he was born in the water at home and was not vaccinated.
Gates also hinted that he had children with other women in a 2013 interview with Complex, saying, "I got some children. I'm real real close with them. I lay in the bed with them, hold them, love on them. It really doesn't make sense to say [how many kids I have]. Not in a bad way, but it's not like the public will ever get to see my children, and if they do see them, they aren't going to know they're mine."
But, besides that, we don't have any confirmation on who else Kevin Gate has a kid with besides Dreka. He is quite protective of his personal info and once threatened to be willing to go to jail if someone tampered with those he loved.
Are Dreka and Kevin still together?
It appears that Dreka and Kevin are no longer together because she cheated on him with her personal trainer. However, it is difficult to confirm anything because they have both chosen to keep mum. There were speculations that rapper Kevin Gates and his wife, Dreka, were no longer together after he was spotted with Love & Hip Hop: Miami star Jojo Zarur. Also, in a song he released in June 2022 titled "Super General," he appears to be talking about his marriage ending when he sang:
"Took the blame in interviews and made it look like I was trippin'/Made the Dreka song, lied to the world while tryna protect her image."

"Her and her son jumped my new wife and took her purse and won't admit it/ Personal trainer invaded my personal place, deep down inside it k_lled me/ Her and this n***a that schemes me on some cake deep down inside to k_ll me."
Also, Zarur claimed that the rapper is now single after an online user commented on her Instagram post about her being with a married man.
Dreka Gates tattoos
Anyone who knows Kevin Gates, or has ever watched any of his music videos immediately notices the several tattoos he sports. Well, as it turns out, his wife, Dreka, also has the same hobby as well.
Although she started by tattooing her hand, she soon had several others, including a "Five," a camel, the Hamsa hand, "Inshallah," stars, some sort of forest, an eye with arrows pointing in all directions, and more on her back. In addition, she has a tattoo of an eagle on her chest.
Workouts and explant surgery
Dreka Gates is also a fitness enthusiast, and her fit physique is a product of several hours at the gym. In 2020, she started to share her workout program online as well as videos of her saying working out.
Without a doubt, this increased interest in her body, and after we did some research, we found that Dreka had some cosmetic surgery help. In 2017, she had br__sts implants to make her bust look fuller. However, reports claim that she started experiencing some medical issues like increased estrogen levels, hair loss, and dull skin. Thus, she got an explant in 2021.
Since then, she has focused on going through the physical rigor to get the kind of body that she wants.
Net worth
There are several reports that Dreka Gates net worth is about $2 million, but these claims are not trustworthy as there is no proof of how she made her wealth. Of course, she could be worth so much and even more, but we cannot vouch for this figure.
Her husband, Kevin Gates net worth is estimated to be about $5 million.
Conclusion
Dreka Gates is not just any celebrity spouse, as her story shows that she put in the work to get her husband, Kevin Gates, to where he is. Although she may not be publicly the most famous among the two, she has not done so badly herself.
Recent news claim that Dreka and Kevin may not be together anymore, although we don't know for sure. 
RELATED ARTICLES:
– Stranger Things Vecna actor Jamie Campbell Bower Biography
– The Pros and Cons of Technology in Education
– How Important Is a College Degree for a Web Developer?
– Ambrosia Band: What Happened To Them? And 10 Amazing Facts You Didn't Know
– Nutritional Tips For Athletes Who Want To Remain Healthy.