Sarah Roemer, born August 28, 1984, is an American actress and model from San Diego, California, United States. She isn't the biggest name in the entertainment industry, but she is known for her characters in movies like Disturbia, Waking Madison, The Con Artist, and other notable movies.
Early Life
Sarah Christine Roemer was born in San Diego, California, on August 28, 1984. The model/actress has not given any specific details about her family, so most of it is speculation as people do not know her parents. It is known that she has an elder brother.
Sarah Roemer grew up in San Diego and attended Horizon Junior and senior high school. She was pretty tall and lean and had a gorgeous look by the time she was in senior school, so it did not take long for her to start attracting the attention of agents and scouts for modeling agencies.
By the time she was 15 years old, Sarah Roemer had gone to a coffee store to get a cup of coffee before heading to school. While there, the owner of a modeling agency approached her and encouraged her to try modeling. She signed up with the agency and moved to Los Angeles to start her modeling career.
Sarah Christine Roemer spent the next two years modeling until she came across a lady who offered to manage her if she was willing to move into the movie industry. She took up the offer and commenced her acting career in 2006, with her first appearance on the screen being an indie film called Wristcutters; A Love Story.
She has appeared in a couple of movies, including The Grudge 2, Cutlass, Asylum, Fired up!, Waking Madison, The Girlfriend Game, Disturbia, and much more.
10 Facts About Sarah Christine Roemer
Sarah Roemer was born on August 28, 1984, in San Diego, California.

She is 5 feet 8 inches (1.71m) tall.

Sarah Roemer's hobbies include surfing, photography, and horseback riding.

She started her modeling career in 2000 and launched her acting career six years later.

Sarah got married to her husband, Chad Michael Murray, in 2015.

Roemer appeared in the music video for David Cook's single, "Come Back to Me."

She is an animal lover and has two dogs, namely; Dylan and Clyde.

Sarah was on the cover of Sportswear International Magazine in the summer of 2004.

She is a budding producer and has done some work as an assistant producer in the 2010 indie thriller, 

Locked in.

She has two children, a son born in 2015 and a daughter born in 2017.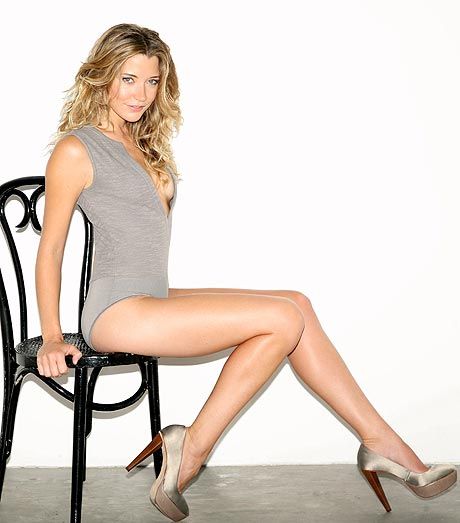 Read related articles: 
–Sports Illustrated Swimsuit Models of 2021 net worth, career, and more
–Ruby Rose and other actors who have been fired controversially
–Angela Peralta Biography: facts, career, personal life, and death
Career
Sarah Christine Roemer's career began in 2000 as a model. She left school at the age of 15 to focus more on her career as a model, and in 2004 she was featured in the Sportwear International Fashion magazine as the cover model for its summer issue. She was signed to ID Model Management in New York City and has modeled for several magazines.
Her first acting role was that of Rachel in the American black-comedy romance movie Wristcutters: A Love Story, which also had Patrick Fugit, Shannyn Sossamon, and Shea Whigham in starring roles. The film premiered at the Sundance Film Festival on January 24, 2006, and got later released in the United state on October 19, 2007.
She then moved on to playing the role of a high school student and cheerleader, Lacey Kimble, in the sequel of the supernatural horror movie The Grudge (2004). The film had a second installment, but it had a lot of negative reviews from critics, but it still made $70.7 million at the box office. In 2007 Sarah Roemer appeared in another horror thriller, the movie Disturbia.
She played the role of Ashley Carlson, starring alongside Shia LaBeouf, Carrie-Anne Moss, and David Morse. Caruso directed it, and it was bigger than her first movie. The movie debuted atop the box office in the first week after its release on April 13, 2007. It grossed $117.8 million and garnered kudos from critics, furthering Roemer's Recognition as an actress.

In 2007 Sarah Roemer played the role of Eve in the Kate Hudson written and directed short drama film Cutlass, which was released on October 16. The movie also had some big names like Kristen Stewart and Virginia Madsen. Sarah Roemer was still modeling and appeared in Maxim magazine in 2007. 
Sarah Roemer also appeared in an issue of "Natural Health" magazine and an issue of "Nylon Guys" magazine. She also got to grace the cover of "Modern Dog" along with her dogs, Dylan and Clyde, in 2009.
In 2008 she had her first official lead role where she played the character Madison with director David Ellis in the American horror movie Asylum, which premiered in July 2008. The film also starred acts like Jake Muxworthy, Ellen Hollman, and Travis Van Winkle; among others, it received mostly negative critical reviews.
In 2009 Sarah Roemer starred in the British-American drama film Hachi: A Dog's Tale, which was a remake of the 1987 Japanese flick Hachiko Monogatari based on the true story of a loyal Akita Inu. She played the role of Andy Wilson in the movie. The movie mainly garnered positive critical reviews and emerged as a commercial success, grossing $46.7 million worldwide.
Sarah Christine Roemer made her way into television, essaying one of the leading roles of Leila Buchanan in the American thriller mystery television series The Event; it was aired on NBC from September 20, 2010, to May 23, 2011, and enjoyed a decent viewership.
Personal Life
Sarah Christine Roemer is married to a fellow movie star, Chad Michael Murray. They share some similarities as they both started as models before moving to act. Murry initially modeled for the likes of Gucci and Tommy Hilfiger before commencing his acting career in 1999 on the TV series Gilmore Girls. 
Since then, he has appeared in several movies and TV series, including Riverdale, Dawson's Creek, A Cinderella Story, Freaky Friday, and One Tree Hill, where he had the unique role of Lucas Scott. Chad Murray and Sarah Christine Roemer met around 2012 when they were both working on the original television series Chosen set.
By 2014, the couple confirmed that they were to be dating, and in January 2015, they announced that they had already tied the knot and were expecting their first child. Murry has been married before, and his first marriage was to an actress named Sophia Bush. They met on the set of One Tree Hill, where they played each other love interest, and that romance extended off-screen, and they got married in 2005.
However, the marriage did not last very long as it was over in December 2006. Sophia Bush came out to say she was uncomfortable with the public attention on her relationship and later said that they were being "stupid kids" who "Had no business being in a relationship in the first place."
Murry seems to have moved on entirely from the relationship, but the same could not be said for Sophia Bush after the birth of Murry's second child. Bush granted an interview in which she spoke about their relationship, saying that marrying Chad Murry "was not a thing I actually wanted really wanted to do." She admitted to feeling pressure to go ahead with the wedding.
Sarah Roemer's Husband replied to the story in a statement that said it was "ludicrous" while also noting that he "would never marry for any reason but love." While Roemer herself made an Instagram post which she later deleted related to the situation in which the post said, "Wait a second….. my producers also made me marry Chad Michael Murray!" 
However, before the love between Sarah and Chad bloomed, he was engaged to Kenzie Dalton, 2005 Miss North Carolina Teen USA's runner-up. They also met on the One Tree Hill set, where she was an extra. Their seven-year engagement ended in 2013, after which he met Sarah Roemer, and they married in 2015.
Latest News
The most recent body of work that Sarah Roemer was involved in would be the 2021 movie Surviving the Game, directed by James Cullen Bressack and had other stars like her husband Chad Michael Murry and Bruce Willis.
It was released on October 8, 2021, by Lionsgate, and she played the role of Hannah. Asides from that, Sarah Roemer has been focused on family, showing off her family life on her social media by posting her husband and kids there.
Net Worth
With both an acting and modeling career, Sarah Christine Roemer has been said to have an estimated worth of about $2 million by the age of 37 in the year 2022. While her husband, Chad Michael Murry, an American actor, spokesperson, and fashion model, is said to be worth $4 million.
Conclusion
Sarah Christine Roemer has a couple of movies and television series. Her most famous movie was Disturbia, which gave her career more exposure. It is safe to say that she is a fantastic actress, model, and most importantly, a loving mother as she spends most of her time with her family trying to create significant memories with her kids.
Also, read our latest articles:
–Xavier Novell, Catholic Bishop Resigns After Falling In Love With Satanic Novelist, Silvia Caballol
–Vladislav Doronin Billionaire CEO OKO Group Biography And Fun Facts
–Maria Fernanda Yepes: Her Boyfriend, Career, Movies, And Networth