Tennis champion Naomi Osaka, rapper Megan Thee Stallion and model and activist Leyna Bloom are the swimsuit models of Sports Illustrated 2021. See their net worth, career, and other vital details.
Everything you need to know about the Sports Illustrated Swimsuit Models of 2021.
The three models have something in common, being the first of something for Sports Illustrated. Leyna Bloom makes history as the first transgender woman to grace the cover while Naomi Osaka, who is Japanese and Haitian, is the first Black female athlete on it and Megan is the first woman rapper to be featured.
Photographer Yu Thai shot Bloom and Osaka in their swimsuits, while James Macari captured Megan Thee Stallion in hers. Learn about these models' net worth, their careers and more.
Naomi Osaka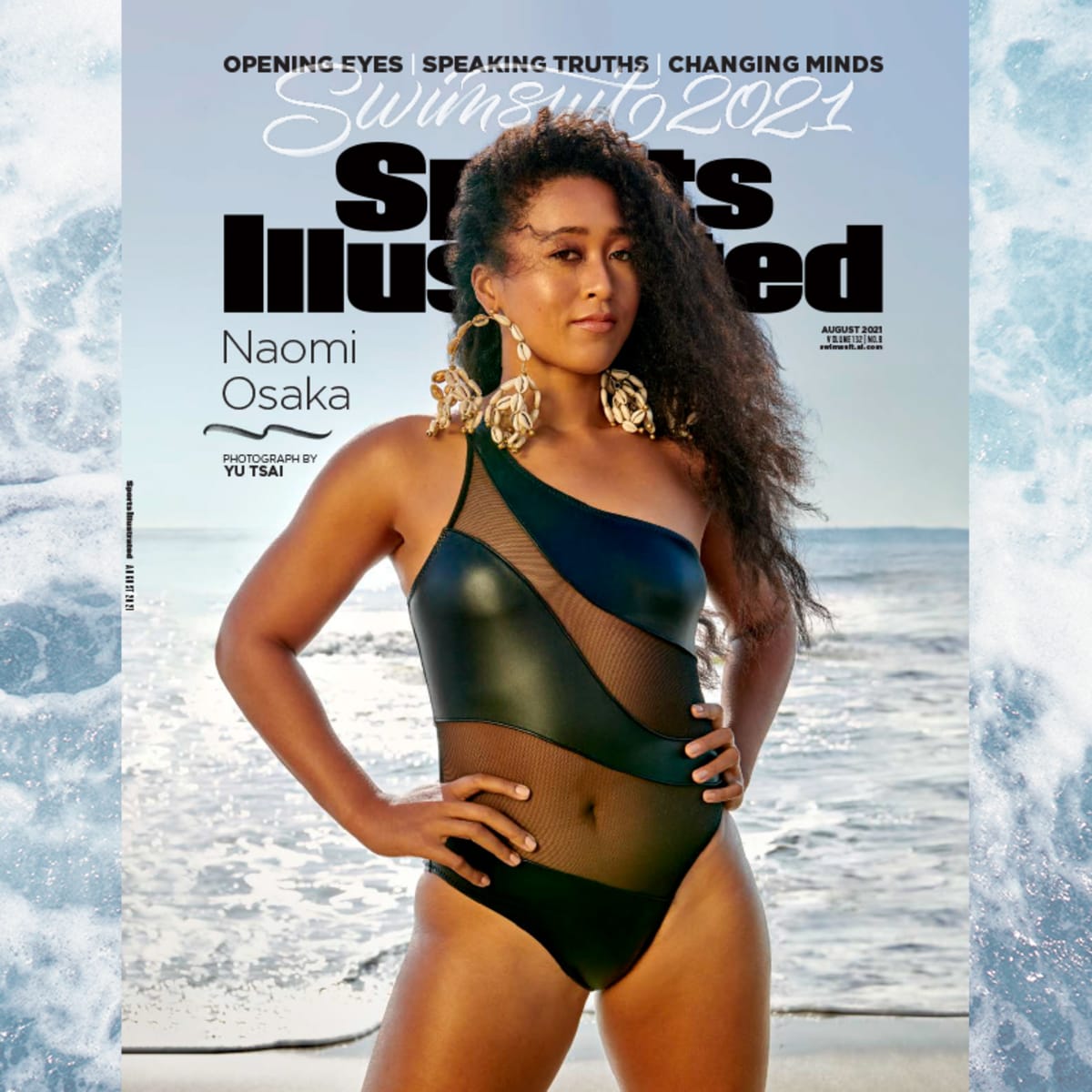 Naomi Osaka, one of the Sports Illustrated swimsuit models of 2021, was ranked world's No. 1 in women's tennis after her Grand Slam wins at the 2018 U.S. Open and the 2019 Australian Open. The ranking made her the first Asian player, male or female, to achieve this feat. See some interesting facts about her below:
1. Early Life
Naomi Osaka was born in Osaka City, Osaka, Japan, on 16 October 1997 to Leonard Maxime Francois and Tamaki Osaka. The tennis player and her older sister, Mari, were both given their mother's last name after their birth because their parents wanted to make life easy for them in Japan.
This is because her mother's family saw her relationship with her father as a disgrace because he is Haitian — Tamaki and Francois had married against the family's wishes. They moved to the city of Osaka, where Naomi was born in 1997, 18 months after her older sister, Mari.
When Naomi clocked 3, her parents moved out of Japan to the United States. They settled in Long Island with her father's parents, and then he began teaching her and her sister to play tennis.
2. Tennis Career
Naomi Osaka's tennis career started at the age of 3. Her father, inspired by tennis legends Venus and Serena Williams performances at the French Open in 1999, started to train his daughters. By 2013, Naomi had become a pro. In 2016, she was selected as "Newcomer of the Year" by the Women's Tennis Association.
In March 2018, she won her first WTA tour at Indian Wells, California, and a few months after, in September 2018, Naomi Osaka then won at the U.S. Open in September 2018, making her the first Japanese player to nab a Grand Slam title. She came out on top at the Australian Open in January 2019, becoming the first player since 2001 to win the major title after her first Grand Slam win. That victory also gave earned her the world's No. 1 ranking, a first for any Asian player, male or female.`
3. Personal life
There's not much information on Naomi's personal life as she is a very shy person who doesn't speak much. So, it is not known if she is in a relationship or not.
4. Net Worth
According to Forbes reports as of 4 June 2021, Naomi Osaka has a net worth of $60 million. Her net worth places her at No. 12 on the world's highest-paid athletes list.
Read More: Weekend Watchlist: 10 Best New Film And TV Shows Debuting This Weekend.
Leyna Bloom
Leyna Bloom is an American fashion model, dancer, actor, and transgender activist. She is also the first transgender woman of color to appear in Vogue India. See some interesting facts about her below:
1. Early Life
Leyna Bloom was born on 25 April 1990 in Chicago, Illinois, US, to an African-American father named Aaron Davis Jr while her mother is a Filipino. Bloom was born a man, but she knew she was a woman from a very young age, and her father supported her gender transition.
She was raised by her father and grandmother, while the authorities deported her mother when she was still a child. She grew up amid dancers, so her attributes as a dancer can be traced to her family. Her grandmother owned a dance studio, her aunt is a dancer, and her cousin (Lee Howard) is also known for dancing.
2. Career
Leyna Bloom's career started after she appeared in a Candy Magazine cover feature on prominent trans women. After her appearance on the magazine's cover, she made public her openness towards her being a transgender person. In October 2017, she became the first openly transgender woman of color to appear in Vogue India.
Leyna Bloom has featured in many campaigns for Gigi Hadid, Soo Joo Park, Stella Maxwell, Yasmin Wijnaldum, and In October 2018, Glamour named her as one of '6 Women Who Are Shaping the Future of Fashion.'
3. Personal life
There's not much information about the personal life of the 29-year-old model as she places extreme priority on her career. The only information available to the public is that she is transgender.
4. Net worth
It is believed that Leyna Bloom has a net worth estimated to be $5 million. She makes her earnings from brand endorsements, and the various Fashion Weeks she appears on.
See Also: See Timeline Of Pete Davidson And Kim Kardashian Relationship.
Megan Thee Stallion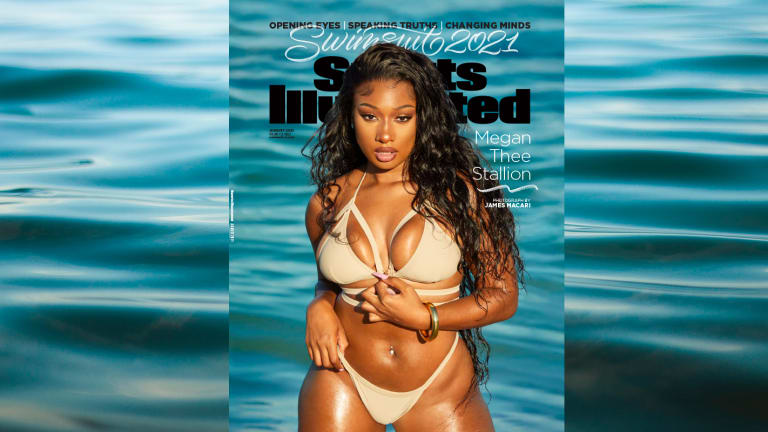 Grammy-winning rapper and one of the Sports Illustrated swimsuit models of 2021 Megan Thee Stallion is best known for songs such as "Savage," "WAP," and "Hot Girl Summer." See some interesting facts about her below:
1. Early Life
The rapper was born Megan Jovon Ruth Pete on 15 February 1995 in San Antonio, Texas, to Holly Thomas and Joseph Pete Jr. She grew up in Houston's South Park neighborhood with her mother, grandmother, and great-grandmother. Her father was in prison for the first eight years of her life, and they only grew close following his release before he passed when she was 15.
Speaking to NME about her childhood, she said: "I had really good examples of women in my life and they always put it in like, 'Megan, you're amazing… You're doing so good. That came from my father too. I didn't know anything else from birth."
Her mother worked as a bill collector, but she also had a rap career under the moniker Holly-Wood, and Meghan would accompany her to the recording studio after school. She said: "My mom thought I was asleep or watching TV, but I was really listening to the instrumentals being played over and over. So I would be in the other room just writing rhymes in my little kid's folder, just things that I thought sounded cool. I owe everything to my mom."
2. Career
Megan started her rap career when she was studying at Houston's Prairie View A&M University. In 2016, she took part in a cypher freestyle session with local Houston rappers and took part in battles before her freestyle recordings found success online.
When Megan eventually rapped for her mother, she said her mother recognized her abilities but advised her, "stay in college and wait until she was 21 before launching her career." Her mother served as her manager when her music career eventually took off until she passed away sadly because of a brain tumor in March 2019. Her great-grandmother also passed away the same month.
Megan released the mixtape Rich Ratchet in 2016, followed by Make It Hot in 2017, and the EP Tina Snow in 2018. "Big Ole Freak," released in 2019, became her first song to chart on the Billboard Hot 100.
3. Personal Life
There have been several romantic rumors around Megan. However, she only confirmed that she was in a relationship with rapper Pardi Fontaine.
Also, while addressing the rumors about her love life, she said, "people think that if I'm hanging out with anybody, it got to be, 'Oh, they're having s_x. Why can't I just be turnt up with my friend tonight?"
4. Net Worth
The famous rapper's net worth is estimated at $3 million.
You may also like our latest articles, Adele 30 Album Reviews: Is This Her Best Project Yet? and Latin Grammys 2021: Complete List Of Winners.