Kindly Myers, born 20 September 1985, is a known Model, Tik-Tok star, and former army officer from Bowling Green, Kentucky, United States of America. She is famous for her bold photoshoots and fantastic figure that she often flaunts across social media handles.
Kindly has two sisters and is the middle child of her parents; she later moved to Northern Tennessee, where she and her sisters grew up. After graduation, Kindly Myers went ahead to join the Army National Guard in Nashville and served for four years.
Early Life
Kindly was born on 20 September 1985 in Bowling Green, Kentucky, in the United States of America. Kindly Myers is the second child in a family of five, and she has two sisters, an older and a younger sister, who all live in Kentucky. She lost her dad when she was two years old and moved to Northern Tennessee, where she and her siblings got to live with her grandmother.
Kindly Myers attended about three schools, although she never disclosed the reason behind her constant change of schools. Kindly Myers was first enrolled at the Red Boiling Spring School before attending her second school, Winter Haven High school, and later graduated from Ft Lee, Virginia.
After Kindly Myers graduated from high school, she started to work as a sales representative in the hospitality industry and for Abercrombie and Fitch. She also worked as a customer care representative at Walmart and also worked as a Bartender at the Buck Wild Saloon.
Kindly Myers later joined the Military and was enrolled in the Army National Guard, where she received appropriate training in combat and handling of military equipment, including guns and ammunition. After completing her training, Myers served as an automated logistics specialist before the end of her military service, which was four years later.
When Kindly Myers left the Military, it was to pursue her as a model, but her rise to the limelight came through the vine app, which began in 2012. This app allows users to share six-second looping videos, which Twitter later acquired.
10 Facts About Kindly Myers
Kindly was born on 20 September 1985 in Bowling Green, Kentucky. Her Zodiac sign is Virgo. 

She served in the Army for four years, where she learned how to shoot.

Kindly Myers hosted a show called 

Babes in Toyland

, which was in Las Vegas.

Kindly travels to various places such as Miami, Orlando, California, and several others.

She loves to eat delicious food items.

Kindly Myers enjoys playing basketball in her spare time.

She is an avid animal lover and is entirely in love with horses.

She sells various beauty products through all her social media accounts.

She is the second child and has two sisters.

One of Kindly's favorite holidays is Halloween. she loves to celebrate Halloween and other festivals with her friends.
Read related articles:
–Who is Robert Noah? Biography of Trevor Noah's Father
–Cole Deboer Bio, Career, Net Worth, Teen Mom star, Net Worth and Wife.
–Biography of Superman 3 actress Annette O'Toole
Career
Kindly Myers, after the completion of school, started work as a sales representative in the hospitality industry and afterward decided to join the Army National Guard, where she served for four years. After completing her service in the Army National Guard, she decided to pursue a career in modeling and started working on her figure and physique.
Although she came to the limelight through Vine by doing videos that were able to make her go viral, she posted on the app regularly and also collaborated with other famed users. Her fans noticed a compounding effect of Kindly Myers on all of these across social media platforms, and Twitter later acquired the app.
As of now, Kindly Myers is a well-recognized model who has worked for Playboy, FHM, Maxim, and many more magazines. She has also garnered almost 100k followers on Tiktok and over 400k likes. She also launched Only Fans, where she shares sexy photos and exclusive content, and in the description of her Only Fans page, Myers includes the hashtag #sexybutnotnude.
A subscription to her Only Fans account costs about $9.99 a month; her page has about 1300 posts, and she has 1.9 thousand fans who are currently subscribed to her page.
Personal Life
Kindly Myers was raised by her mother as she lost her father very young. She has two sisters and is the middle child, the names of her parents are unknown, and their pictures are not on her social media profiles. Kindly Myer's younger sister's name is Kelly Myers, but her elder sister's name is not public knowledge.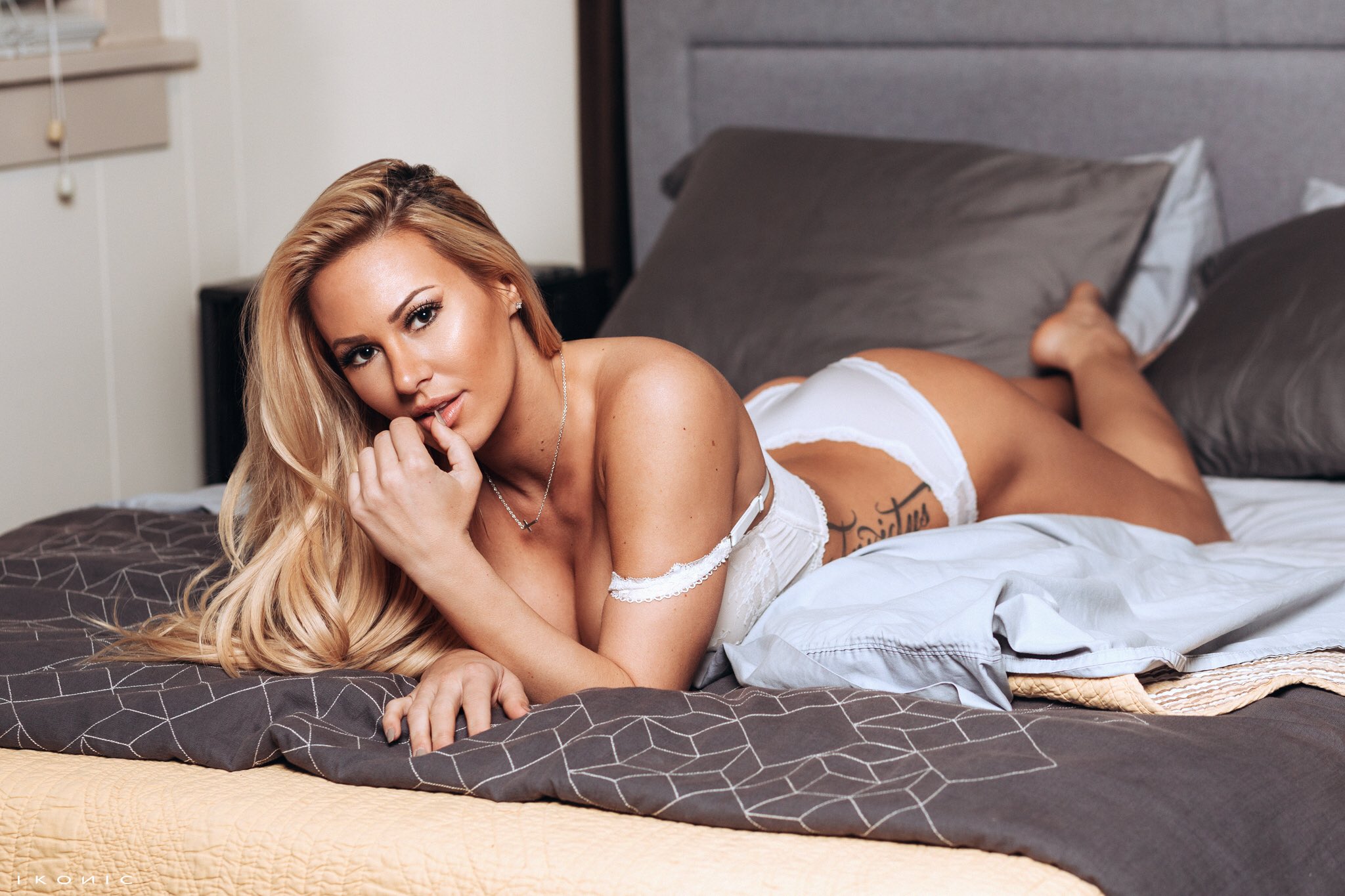 Her sister Kelly is also a model but is not as involved in the profession as Kindle is, and asides from that, she believes in the Christianity Religion and belongs to a white ethical background. Kindly Myers is said to be in a committed relationship, the name of her boyfriend is Harrison Yonts. He occasionally appears with Kindly on her social media platforms and completely supports her profession.
Myers and Harrison Yonts have been dating for about 4-5 years. However, they are yet to plan anything concerning an engagement or marriage. Hopefully, they will both share details about that and more very soon.
Latest News
Myers knows how to keep her fans interested in her, and the model posted a revealing home display of her in sweatpants that were yanked down as she seemed not to be wearing any underwear. Kindly Myers has over 3 million followers on Instagram, and the rising fanbase is pretty lucrative.
She gives shout-outs to lingerie brands and has appeared on the Honey Birdette Instagram. She has been rumored to have chosen not to influence popular fashion brands, including brands like Fashion Nova and Pretty Little Thing, even though there are chances she got offered those gigs.
Net Worth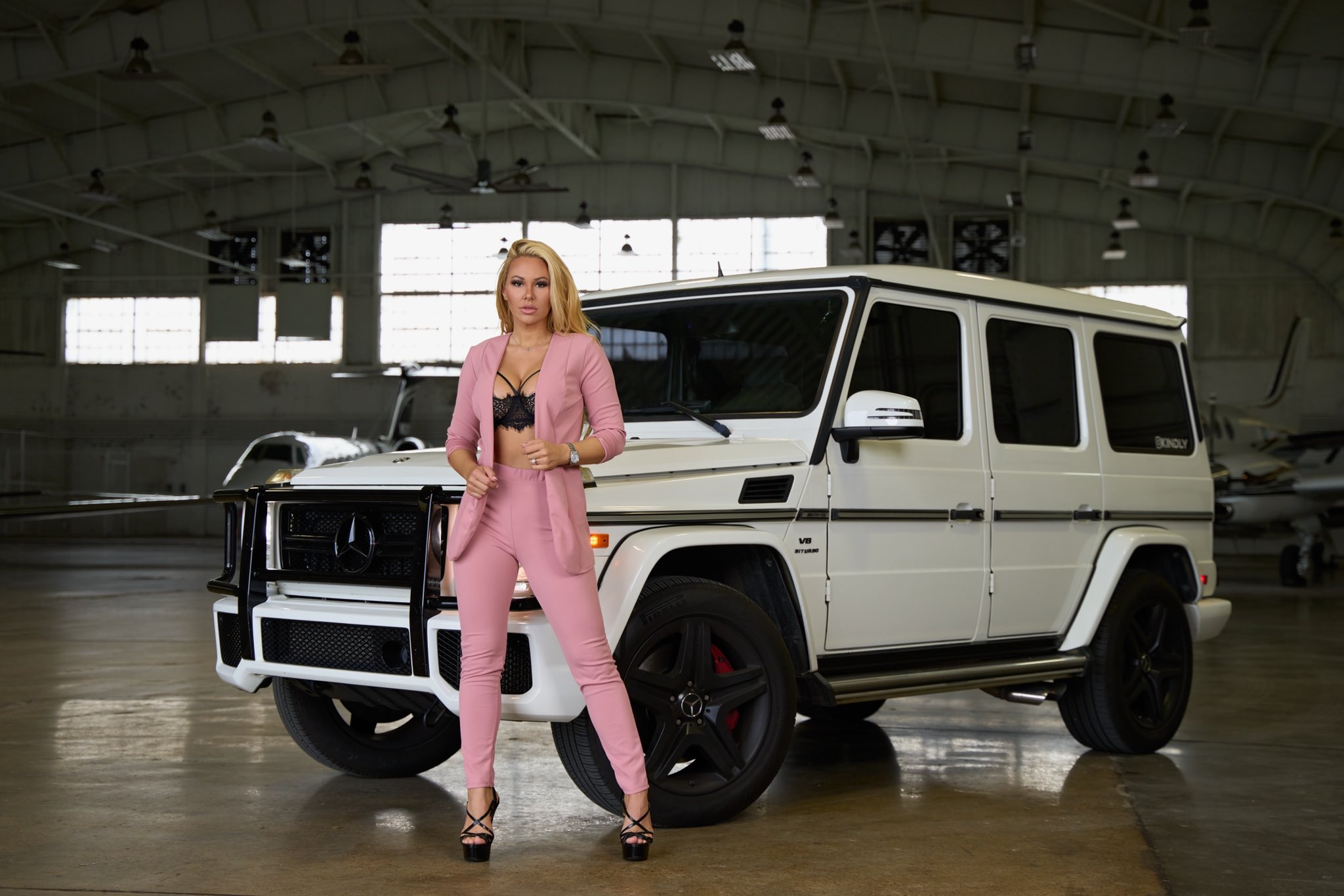 Kindly Myers is enjoying a lavish lifestyle with her family members. She resides in a beautiful home in Nashville, Tennessee, keeping her house clean and decorating it. She is said to have purchased a brand new Cadillac car and Kindly gets her income from modeling, Tiktok, promotions, commercials, and other social media.
She also made much money as an automated logistics specialist in the Army National Guard. Myers is said to be worth approximately about $2-$3 million.
Conclusion
Being a model, Kindly Myers is active on social media, and she has run her modeling career online to be a very successful one, posting nice, hot, and curvy bikini pictures and gaining fame. 
Also, read our latest article:
–Ambrosia Band: What Happened To Them? And 10 Amazing Facts You Didn't Know
–Lincoln Melcher: Career, Movies, Girlfriend, And Net Worth
–What Did Mini Ladd Do? Twitch Streamer Banned Over Controversies!