Cole DeBoer is a well known American Reality Star and personal trainer who is rocking his 30s. People know and recognize him as the husband of Chelsea Houska, a cast member of Teen Mom. DeBoer is one of the classic cast members of Teen Mom; although he's not a mom, he has a role as a dad. Teen Mom is a famous TV series that teaches about parenthood and parenting. People often say that Teen Mom is a show that suits every mood.
Early life and Education
Deboer was born to his parent on 18 April 1988. He was born and raised in South Dakota, United States. Also, Deboer will be 35 years old this 2022. We have no information about his early life or his schools; however, we know that he was educated. 
Top 10 Facts about Cole DeBoer
Cole and Chels met first time in a pretty odd place. They first met at a gas station when they locked eyes while at separate pumps just a little distance away from each other.

Cole recognized Chelsea on the social from TV and went ahead to look for her on social media. Cole found Chels and messaged her. They practically had their first conversation online.

Cole's relationship with Chelsea is the first serious relationship he has ever had, making Chelsea Cole his first real girlfriend. Talk about good luck! Pretty awesome to hit it out of the park with your first relationship.

Both Cole and Chels had always wanted a Pet Pig. Chels used to think it was just her until she met Cole, and he also said he has always wanted one. In 2015, Chels once said to CafeMom, "I've wanted [a pig] for so long, so then when I met someone, and he was like. 'Yeah, I want to [get one],' I was like, I mean, Jesus, are you, my soul mate?"
Randy happens to be Chelsea's dad. He one time told a podcast about the time he first met Cole and how some alcohol was involved: He said, "We might've got drunk,". "I think he was just kind of nervous. You know he got kind of drunk, but the drunker he got, the nicer he was to [Chelsea]. So I figured, that's a pretty good test.'

Cole Is an Outdoorsman A little survey on his Instagram account leaves you understanding that Cole is an outdoorsman. Cole is an outdoor person that enjoys ice fishing and hunting.

One could quickly think of Cole as a 'Country boy' because of his liking for Country music. He is a fan of 

Luke Bryan's

 music and has attended one of his concerts alongside Chelsea in May 2015. He also posted some pics from a 

Jason Aldean

 concert he attended with Chels and friends.

In 2010, shortly before he turned 21, Cole got arrested by a minor for possession of alcohol. According to Radar Online, he entered a plea deal, and the case was later dismissed.

Cole and his wife Chels are good friends with Jeremy Calvert, Leah Messer's ex. The three hang out together sometimes.

Cole was ridiculously adorable as a Child. Chelsea once posted a photo of young Cole on Instagram with a caption that reads: "OMFG… little Cole kills my heart!". Just like him, his son Watson looks very much like baby Cole.
Career
DeBoer is most known as an American reality TV series star. However, he has more in his hands asides from being a cast of Teen Mom as he also works as a full-time traffic control expert in South Dakota. There is no further information regarding his job in full detail because he doesn't spend so much time speaking about it in public. And although DeBoer is a public figure, he keeps the information about his personal life private. His focus is on his family and their life on their large property, including a whole host of animals.
Read Related Articles:
–Everything you need to know about Sonja Morgan's Ex-Husband, John Adams Morgan.
–Things you probably didn't know about famous American journalist Kristen Welker, Find OUT!!–
Who is Mari Gilbert's daughter, Sherre Gilbert?
Personal Life
His Family
Cole's full name is Cole Willams DeBoer. He was born to his parents Brent and Jennifer DeBoer, in Sioux Falls, South Dakota, in the United States. He has a sibling by the name of Brock DeBoer.
Is DeBoer Married?
Yes, DoBoer is married. He is married to the TV actress and Teen Mom 2 star, Chelsea Houska. They have been married since 2016. The duo first met at a gas station; the detail in between is history as they started courting and took no further time to get engaged. Deboer engaged Chelsea in the latter days of 2015, and they married on 1 October 2016. Cole DeBoer and Chelsea Houska, as a result of their marriage, share three gorgeous kids.
Deboer's Wife
Furthermore, Cole's father's Aubree, who happens to be Chelsea's first daughter. She had Aubree with Adam Lind, her ex-boyfriend. However, Cole likes to keep his personal life private and as low key as possible hence there is no detailed information about his dating/married life.
Anyone who follows Cole or Chelsea on Instagram knows that this family looks as happy as possible, and we couldn't be more thrilled about it. Cole seems like just the man Chelsea and Aubree needed in their lives. But, after watching everything Chelsea has been through over the years, we can't help but be curious about this man she is now spending her life with. Call us nosy, but we can't help it.
Politics
One time fans rumoured that Cole is a Trumper (A fan of the US former President Trump Donald). However, some fans discovered evidence that proved oppositely. Many still believe that he cast his vote in Trump's favour.
Cole DeBoer Wife Chelsea
Apart from Teen Mom 2, the reality starts Chelsea collected fandom from her appearance in 16 and Pregnant. Her time on both shows garnered her over 6M followers on IG. Some fans even accused her of exploiting her daughter Aubree.
DeBoer's wife Chelsea was born on 29 August 1991 in Vermillion, South Dakota, United States. She is 31 years of age as of 2022. She also celebrates her birth anniversary on 29 August every year. Chelsea and Cole married when Chelsea was 26 years old.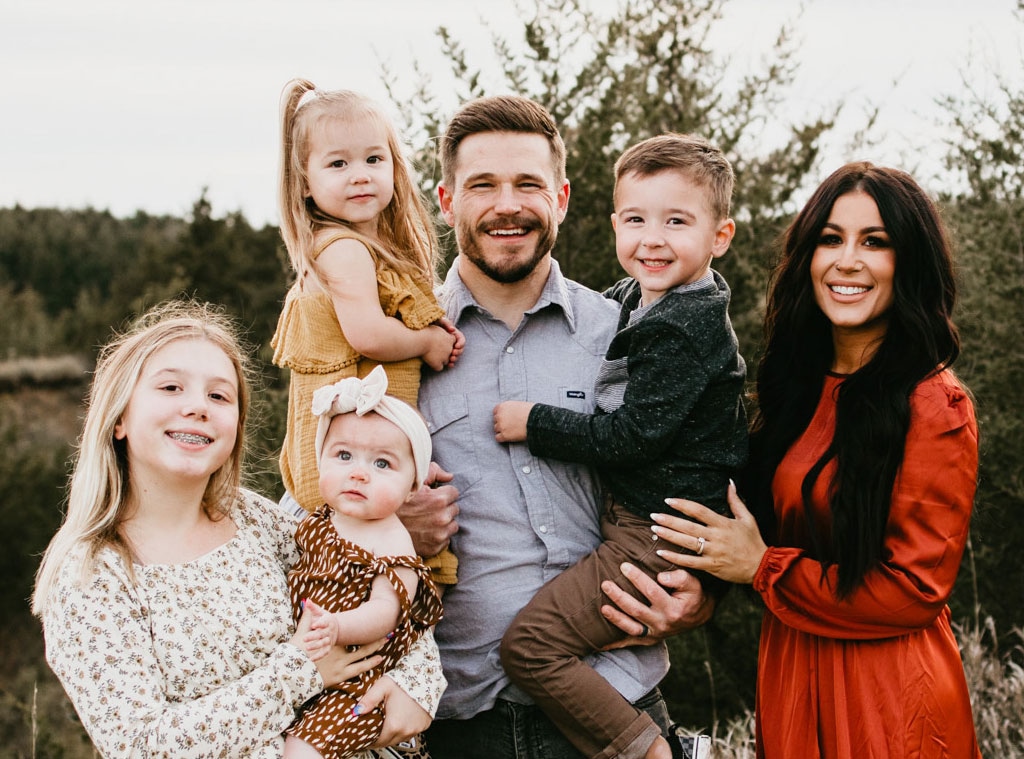 Cole DeBoer Children
DeBoer and his spouse Houska shares three gorgeous children together, namely, Watson Cole DeBoer, Layne, and Walker June. The pair welcomed Watson in 2017 (age three years), Layne was born in 2018, and Walker June was born on 25 January 2021. Cole also fathers Chelsea's first daughter Aubree, whom she had with ex-boyfriend Adam Lind.
COVID Tension
During the COVID pandemic, Cole had to leave the reality show for some time in December 2020 because the symptoms of Covid showed in him. His wife, Chelsea, mentions how scared she was that season because she was pregnant. 
It was her fourth pregnancy, and the necessity for everyone around her, including herself, to be healthy could only be overemphasized. There is currently no report of any health issues COVID inclusive up to date.
Social Media
He is active on popular social media platforms like Instagram, Facebook, Twitter and Tiktok. Although, he isn't so busy on Facebook, Twitter, and Tiktok. On Facebook, @kate.armstrong.5494 has 3k thousand followers; he is @coledeboer on Instagram and has over 2 million followers; and on Twitter, he is @Deboercole with 500+ followers. The couple also has a fan page on Facebook, @chelseaandcoledeboerfanpage, with over 80k followers.
He consistently posts pictures of his family and fitness routines. He and his wife Chelsea also created a social media account to stream their step by step work on the 'Down Home DoBoer' project. They featured it on Instagram @downhomedoboers, and it has an incredible amount of followers, currently over 740K followers.
Net Worth
DeBoer has enjoyed a pretty lanky career in the TV industry extending over 5years. He has accumulated a modest fortune through earnings from his work as a Reality Star and personal trainer. He has amassed approximately $1 Million – $5 Million net worth.
Latest News
DeBoer resides in the USA and is a resident of Vermillion. Presently, DeBoer works as a traffic control expert, which means he deals more with the roads and highways of South Dakota.
Conclusion
When Teen Mom 2 star Chelsea Houska walked down the aisle with Cole DeBoer, her fans all over the world altogether sighed with happiness that she had finally found her Prince Charming. Furthermore, Cole has been such a fantastic partner to Chels and an outstanding father figure to Aubree and is now a dad to two kids. One can tell that he is doing great as a husband and a father from all of it. This means that there is no limit to how much you can achieve as a person.
Also, read our latest articles:
–Why did Chris Larangeira Divorce His Ex-wife, Angelina Pivarnick?
–Nick Cannon, Famous Actor/Tv Host youngest child, Zen dies after five months
–Amiri King: Bio, Net Worth, His breakup with Sara Ruminski and More….