Amiri King, aka The King of YouTube comedy, was born on 10 July 1979. He is a famous American YouTube comic star who rose to stardom by putting out comedy series on his YouTube channel RoyalMediaMafia. His video with more than 7 million views is Chevy Silverado Parody 1&2.
He became famous on social media by posting skits, parodies, and rants and has more than 290k active subscribers on his YouTube channel. Amiri King is also an ex-convict. Let's delve into his personal life and relationship with Sara Ruminski. 
Early Life and Education
The comic star was born in Kentucky, US, as Tony Schork. When he was a kid, he disliked his name and couldn't wait for an opportunity to change the name to Amiri King. He said the word, Amiri King, was inspired by his favorite poets, Countee Cullen and Amiri Baraka. Amiri King had difficulty growing up with his parents, as his dad always beat him up mercilessly. He left the house when he was eleven. 
He lived a street life in Louisville for so many years. While he was on the streets, the police convicted him of robbery, which made them sentence him to prison when he was sixteen. He spent two years in jail, after which the police released him. After a while, the law caught up with him again, and the police sent him back to prison, where he spent three years.
We do not know if Amiri King received any formal education, but from his videos, he sounds educated. Sources said he grew up with his single mother. When the police released him in 2000, he decided to change his lifestyle. Amiri became a motivational speaker, going from school to school and sharing his ordeals and experiences with young students.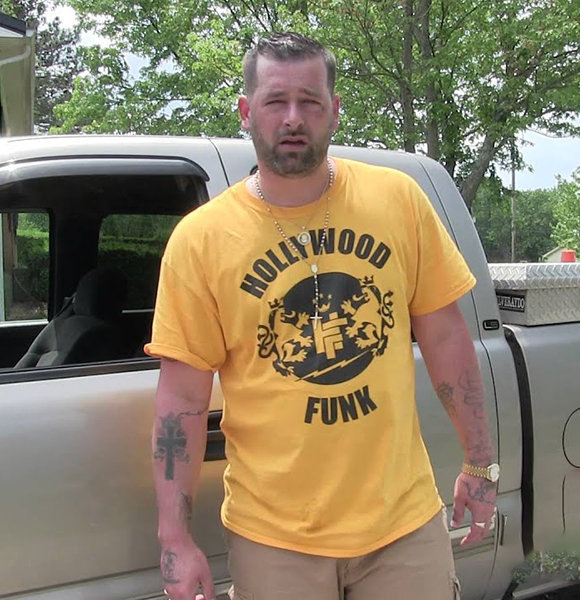 Top 10 Facts about Amiri King
Growing up on the streets, Amiri King joined bad gangs, which led to the police sending him to jail for committing crimes.

King was named Tony Donovan Schork but changed his name to Amiri King.

Besides his career as a YouTuber, Amiri also writes comedy pieces for other comedians, getting paid. He also does artwork for sale.

Despite his difficult childhood unpleasant experiences, he still chose to turn a new leaf. His decision has made him rise to stardom.

Amiri King has acquired an enormous net worth of $250k which he has amassed from his passion as a motivational speaker and YouTuber.

Chevy Silverado Parody 1&2 is the video that went viral, making King a celebrity.

Amiri King has three female children, Kennedy, Tilla, and Mercy. Although, there is no solid proof that King and Sara are married.

Despite being a social media influencer, King has not revealed his family's details in his videos or posts.
Amiri King is active on popular social media networks. His Instagram account shows that. Since he broke up with Sara Ruminski, he has dated several other women.

He started his YouTube channel in 2018, and just between 2018-and 2022, he has gained mass followership of active subscribers.
Read Related Articles:
–Everything you need to know about Sonja Morgan's Ex-Husband, John Adams Morgan.
–Alexandra Montana's father, Joe Montana, sues his ex-wife 30 years after divorce
–Helena Schneider: The truth revealed about Rob Schneider's Ex-wife.
Career
After the law enforcement agents released King from jail, he decided to change and start a legit business. He started a social media influencer career by opening a YouTube channel in 2018. Besides being charged with robbery by the law, King has been arrested for felonies countless times.
King started by posting funny videos, which made many people laugh, and their hearts were won. Many people are distressed and looking for ways to ease their burden. His videos helped relieve their stress, and they became happy after watching his comic videos. 
One of his videos that went viral had over seven million views. The star has also starred other successful YouTubers in his videos, like Peter Shukoff. King has made videos making a caricature of former US President Donald Trump. Aside from his YouTube videos, he has also played some roles in movies. In Surviving the Zombie Apocalypse, he acted with Ed and Rick; King won the best comedian award in 2014. King's fans and followers always look forward to his funny videos because his content is impressive, a blend of viral stuff with an extra touch of wittiness.
Personal Life
Amiri King has a great body structure which makes a lot of ladies attracted to him. His eyes are green, while his hair is brown. King's Zodiac sign is Cancer. King has not said anything about his family, but from his posts, we assume that he is the only child of his parents. Also, from his posts, he has a fantastic relationship with his mother, as seen from their photos together.
His Relationship
King is very open about his relationships on his social media handles; he posts his girlfriends' pictures. We don't know how Sara Ruminski and King started dating, but he published many of their pictures online. He made a Tweet: "I'd be a fool ever to let you get away from me. So I won't. Sara just got promoted." He made this Tweet after he engaged her.
In January 2018, five months after the engagement, King's tweet rumored that he had married Sara because he addressed her as Mrs. King. After that, many people began calling Sara his wife, although there was no single proof of their wedding. However, they broke up, and we do not know their reason for splitting. King made a post where he mentioned that the law convicted his ex-fiance, Sara, for having h----n in her possession.
After their breakup, King has been posting pictures of several women. But in December 2020, he officially declared Brittany Smith his girlfriend. From his caption, Brittany is a Brazilian woman, and they had been dating for a while before he started posting pictures of them together. King declared Brittany his girlfriend on Tilly (his daughter) 's birthday post while they had dinner.
Brittany is not very active on social media, unlike her celebrity boyfriend. King made an Instagram post where he commended Brittany for being an exceptional woman who sees nothing wrong in taking her partner out on a date. He proudly said that it was his first experience of a woman buying him dinner. It shows that Brittany is different from the other women that King dated. Even though he has dated several women, we firmly believe that this relationship with Brittany would last forever. 
Social Media
The famous star is very active on social media platforms like Facebook, Instagram, and Twitter. On Twitter, he is @amiriking, with over 87k followers. He is @amiriking on Facebook with over two million followers and @amiriking on Instagram with over 100k followers. King's YouTube channel is @amiriking and has over 840k followers.
Net Worth
The exceptional YouTuber Amiri King has acquired quite a large sum of money from his YouTube videos, running advertisements on his channel, etc.; King is presently living a modest lifestyle, all thanks to his creativity on social media. He has a net worth of $250k which he has gained from his car business, artwork sales, and comic videos.
Conclusion
Amiri King rose to stardom by being intentional about a passion he developed in the entertainment industry. He has refused to allow his challenging childhood to deter him from advancing in his life and career. King is an excellent comedian with an outstanding level of creativity. King believes he can make things happen in his career. A look at his dedication is paying off handsomely. His social media accounts have experienced sporadic growth since he took a step further in his career.
Also, read our latest articles:
–What happened to Joe Namath's daughter, Olivia Namath??
–Everything you need to know about Hugh Hefner's children: David and Christie Hefner
–Is Johanna Leia, famous rapper Drake's girlfriend?? Find out!!