Highest paid actors of 2022, featuring Tom Cruise for Top Gun: Maverick, Will Smith for Emancipation, Leonardo DiCaprio, Brad Pitt, and others.
Movie stars appear to be eating good once again, now that cinemas worldwide are all but open. We have been hearing of movies that would save the cinematic world from the chokehold of streaming networks, and until later in 2022, none of the predicted saviors did much.
Enters Top Gun: Maverick! The Tom Cruise action film has single-handedly resurrected the theatre world, but it is not just the movie entrepreneurs enjoying the success. The actor reaped cash benefits from the movie, making him one of the highest-paid actors of 2022. How? Continue reading this article to find out.
Tom Cruise highest-paid actor of 2022, makes $100 million from Top Gun: Maverick
So, who are the highest paid actors of 2022? At number 1, we have 60-year-old Tom Cruise, who allegedly made 100 million dollars from a payout deal for the aforementioned Top Gun: Maverick movie. It turns out that the actor agreed to an initial salary of about $12 million to $14 million in exchange for a cut from the money the movie makes at the cinemas. Then, it turned out that it made quite a lot (about 1.2 billion dollars and rising), making Tom Cruise's pay rise astronomically.
If there is anyone who can bank on themselves like this, it has to be Cruise, a seasoned actor that has been in the game for decades. He represents a class of film stars that command the audience's attention by just their presence, and they follow blindly, regardless of the movie. The second actor on this list is equally as famous.
Will Smith, Leonardo DiCaprio and Brad Pitt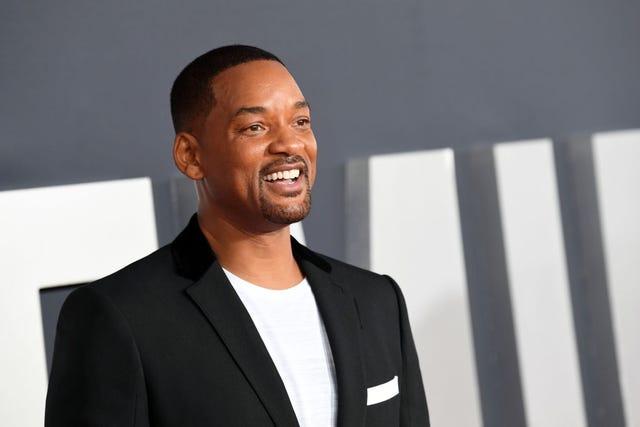 Will Smith is the second highest-paid actor of 2022. Yes, yes, he whacked Chris Rock in the face at an Oscar award and all that, we know. But, he is still famous; in fact, he will likely end 2022 as the most searched actor of the year, thanks to the slap and the several reactionary pieces.
According to sources, the actor would be paid 35 million dollars upfront for appearing in the escaped-slave thriller movie, Emancipation. Will Smith will play Peter, a slave that escapes from a Louisiana plantation, outwitting cold-blooded hunters led by Fassel, as he makes his way North, where he joins the Union Army. The movie is scheduled for a 2023 release and will be distributed by Apple TV Plus.
Number 3 and number 4 positions are split between Leonardo DiCaprio and Brad Pitt, who will both be paid a whopping 30 million dollars salary. DiCaprio's appearance in Killers of the Flower Moon will see him team up again with filmmaking legend Martin Scorsese. Meanwhile, Pitt would appear in a Formula One drama movie, whose title has not yet been released.
Such is the faith that studios and producers have in these actors that they are willing to shell out so much money without guaranteeing success. Of course, if you have a Brad Pitt or Leonardo DiCaprio appearing in your movie, it will have to be bad bad, not to sell enough for you to break even.
Black Adam and Spirited paying big
Dwayne "The Rock" Johnson is the fifth highest paid actor of 2022 with a 22.5 million dollar payment, which DC would be paying him for leading the Black Adam superhero movie. That is not all. As a producer, he will also be entitled to additional income for its success and add-ons for promoting the film through his social media channels.
No doubt, by the time these income streams tally up, he could make even more than 30 million dollars from the Black Adam movie alone.
The remaining actors on this list all have a salary of 20 million dollars fixed, and the price extends all the way to the 12th position. At number six is the legendary comedy actor Will Ferrell for appearing in Spirited, an upcoming American Christmas-themed musical film written and directed by Sean Anders and John Morris. The modern retelling of Charles Dickens' 1843 novella A Christmas Carol also stars another comedy icon in the person of Ryan Reynolds.
Ryan will earn the same salary as Ferrell, placing him at number seven on this list of highest-paid actors of 2022. Their joint pay amounts to more than 50 percent of the film's budget, reportedly $75 million. Once again, it will be distributed by Apple TV Plus sometime around Christmas.
Extraction 2, Fast X and Venom 3
Chris Hemsworth returns in the spy action thriller film Extraction 2. Netflix will also be paying the Thor actor 20 million dollars, making him the eighth highest paid actor of 2022. The film finished shooting in April, meaning Hemsworth is already enjoying his massive payout. Netflix will likely keep the movie under wraps until the prime time for release, likely during the competitive holiday period.
At number nine is the larger-than-life family-over-everything character of Dominic Toretto. Vin Diesel will pocket 20 million for bringing the character to live once again for the tenth time in Fast X. With Justin Lin doing the writing once again; it will definitely not flop. Also, what with a horde of stars which includes Michelle Rodriguez, Tyrese Gibson, Chris "Ludacris" Bridges, Jordana Brewster, John Cena, Nathalie Emmanuel, Sung Kang, Scott Eastwood, Michael Rooker, Charlize Theron, Jason Statham, Helen Mirren, Cardi B, Jason Momoa, Daniela Melchior, Brie Larson, Alan Ritchson, and Rita Moreno.
In the tenth position is Tom Hardy, for reprising Eddie Brock in Venom 3. After doing it twice already, once in 2018 and the other time in 2021, Hardy will wear the prosthetics again and terrorize your screens. For his troubles, he would earn 20 million dollars and may finally cross over into both the Sony Spider-Man Universe and the Marvel Cinematic Universe.
Suppose the makers succeed in fitting Hardy's Venom into both worlds. In that case, the future will be limitless for the actor, and he could be looking at hundreds of millions in the foreseeable decade just from playing Venom and saying he would like to eat your head.
Joaquin Phoenix and Denzel Washington reap $20 million per project
It seems that the formula for making money as an actor is to either get a role as a superhero or in a movie with the tendency for a longtime franchise. History has proven this formula valid, and Joaquin Phoenix will reap the reward, but not for playing a superhero. No, he would be paid 20 million dollars for playing the supervillain, Joker, in Joker 2.
It had always been coming after his first time out earned Warner Bros. over a billion dollars against a budget of lesser than 100 million dollars. However, it is not certain how the sequel would perform because it would be a musical.
Denzel Washington is another actor that would be paid 20 million dollars for starring in a movie. Again, it reinforces the franchise or superhero role. Sony would pay the actor that much for his third appearance as the equalizer, a vigilante with a bone to pick. The movie is scheduled for a September 2023 release if all things stay the same. Already, the film has begun shooting, and director Antoine Fuqua is helming the proceedings.
Marvel pay Jason Mamoa $15 million for Aquaman sequel, Eddie Murphy returns for Beverly Hill Cop 4
Jason Mamoa's return as Aquaman in Aquaman and the Lost Kingdom will see him receive a 15 million dollar check from Marvel. The film is to be released in match 2023. Meanwhile, Eddie Murphy is finally getting to reprise his role as Axel Foley for the fourth time in Beverly Hill Cop 4 and will be paid the same amount. The Eddie Murphy movie is already in pre-production, and the screenplay was ready by April 2022, with shooting set to commence anytime from then. The fourth installment of Beverly Hill Cop has been in development hell since the late 1990s, and it will be banking on nostalgia to pull viewers.
Other highest paid actors of 2022
Chris Pine will be the 15th highest paid actor of 2022, with his appearance in a forthcoming Star Trek sequel earning him a pay of 13 million dollars. Other actors making eight digits in 2022 are Steve Carell for his voice acting roles in Minions: The Rise of Gru and Ryan Gosling as Ken in Barbie.
When you hear of these payouts, you just can't help wondering why you never gave acting your all. However, if it makes you feel any better, billions of people have tried their hand at making it in the film world, and after giving their all, you still never heard of them. So, why not just sit back and enjoy these movie stars doing their thing?
RELATED ARTICLES:
– Rise of Musical Biopics and Why We Can't Stop Watching
– Angela Lee Lifestyle and Net Worth
– Sadie Sink Biography | 10 facts about Max Stranger Things
– An Ultimate Guide to the Right Mailer for your Product
– Dreka Gates, Kevin Gates wife Bio – affair, split, net worth, tattoos, children.