Fans and followers are curious about Fetty Wap net worth, and we have written this article to satisfy their curiosity. Willie Junior Maxwell, famously known by his stage name Fetty Wap was born on 7 June 1991.
He is a rapper in the US. After releasing his song "Trap Queen, " he came into the limelight," which ranked as the second song on the US Billboard Chart in 2015. His song's release helped him secure a massive deal with 300 Entertainment. 
After releasing his first single, he released two singles in the US, "My Way" (ft. Drake) and "679" (ft. Remy Boyz). Drake and Remy Boyz featured in his album, which he released in 2015 and ranked the top on the Billboard Chart.
Early Life and Education
Fetty Wap was born to his parents in New Jersey. His parents gave birth to him with an eye defect called glaucoma in his eyes. He disclosed in an interview that opticians could not treat his left. Instead, they fitted him with an ocular prosthesis. He graduated from Eastside High School, even though he dropped out of school to start a career in music.
Top 10 Facts About Fetty Wap
There was a sex tape scandal where Fetty was sexually involved with Alexis Sky, a model. His ex accused her of wanting to be like Kim Kardashian by all means.

Masika Kalysha, Holly wood star, posted on Twitter saying she was six months pregnant for Fetty. Although he went to Twitter and made a counter-post, they are co-parenting the baby today.

A lot of people are curious about his one eye. Wap mentioned that he had an accident that left him with glaucoma in both eyes when he was a kid. Nonetheless, he was grateful that the doctor saved at least one of his eyes.

Fetty is a young rapper who was born in 1991. Despite being young, he has achieved many feats in the music industry, which is commendable.

Wap started his music career in 2013. However, he comes from a family of musicians. A few years down the line, he has released many singles and albums.

The song that Fetty is well-known for is Trap Queen was his third recorded song that went viral. The music has also attracted famous musicians like Rihanna, Kanye West, Beyoncé, and Jay Z. After he released the song, Kanye invited him to perform in New York alongside him.
Fetty's idol is Gucci Mane. Even though the first mixtape of Gucci's Chicken Talk was the first that Fetty ever heard. He immediately resonated with the song and with Gucci.

Fans were curious about Fetty's usage of the Haitian flag, and in an interview, he mentioned that the flag was a tribute to his girlfriend's late grandmother, who was from Haiti. He also said he fell in love with the people of Haiti and their culture.

The famous racer has seven children with six different women. He has babies with Masika Kalysha, Lezhae Zeona, Reese, Alexis Sky, and other women.

Gucci Mane, his idol, remixed his song Trap Queen, which made Fetty so excited as though he'll go crazy.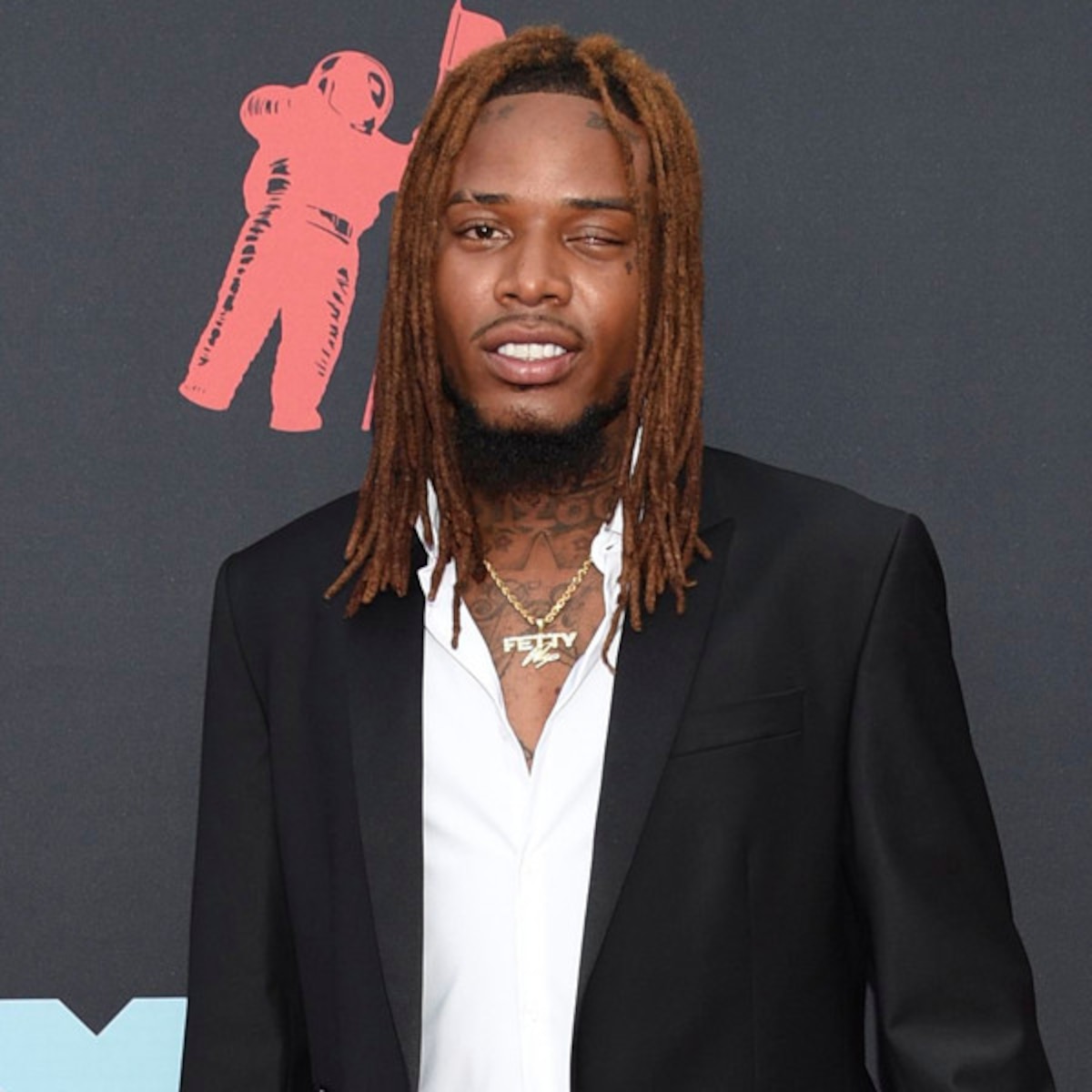 Read Related Articles:
–Why was Steven Crowder banned from YouTube for one week?
–What happened to Latarian Milton? Is he serving jail sentence?
–Helena Schneider: The truth revealed about Rob Schneider's Ex-wife.
Career
Albums
The young but famous American rapper picked interest in music in 2013, although he started with rapping only. Later on, he started singing. Friends and fans nicknamed him Fetty, which was slang used for money. He added the second name Wap at the end of his name in honor of Gucci Mane, aka Guwop. 
Wap released his first single, "Trap Queen," in February 2014, although the song did not go viral until November 2014. Since then, the music has been on SoundCloud with more than 130 million plays. Attorney Navarro Gray represented Fetty to secure a contract with 300 Entertainment.
In January 2017, Fetty released "Way You Are," where he featured Monty. He also released the song "Flip Phone" in February 2017. In May 2017, he released another single, "Aye." And other singles like "There She Go" and "Feels Great." In June 2019, he released a single in honor of his birthday "Birthday." In 2017, he released "Brand New."
Fetty previewed a song with the caption "10/22 T.B.E" in an Instagram video, "Out the Hood." In October 2013, Fetty posted the cover for his album The Butterfly Effect, declaring it as his second album release since his first appearance. He released it officially in October 2021, marking his return after several legal issues and mixtapes. He combines rapping and singing.
Mobile Racing Game
In February 2016, Fetty released "Jimmy Choo," a new single. In April 2016, a news outlet publicly declared that Fetty wap would be creating his mobile racing game available on Apple TV phones and tablets.
The game is a street racing game with car customization, multi-player, and several storylines, including Monty and Fetty Wap in the storyline. He also entered partnerships with brands like Cadillac, Nissan, and BMW. 
Personal Life
His Relationships
In 2018, Alexis Skyy tweeted that she was carrying Fetty's child, although he denied it on Twitter. However, they are both co-parenting the child, Alaiya. In 2020, tests and indications disclosed that Alaiya's birth father was Brandon Medford.
In the third season of the reality Tv show Love & Hip Hop, Fetty is featured in it, and the film documents his collapsing relationship with Masika. Also, during season nine of, Love & Hip Hop: New York, also recorded his collapsing relationship with Alexis.
The famous rapper married Leandra Gonzalez, a model, but sadly, they divorced the following year in a private ceremony. One of Fetty's children, Lauren, died in July 2021; sources stated that she died of complications in her heart. Although her mom mentioned on Instagram that her daughter's cause of death is unconfirmed.
Charges
Fetty has been in and out of trouble with law enforcement agencies for crimes like defamation, assault, copyright infringement, and property damage. In November 2017, the cops arrested him at 1 am and charged him with reckless endangerment, drag racing, unlicensed vehicle usage, drunk driving, and illegal change of lanes.
Prosecutors arrested Fetty in October 2021 and charged him with conspiracy to possess and distribute substances. He denied the charges in New York Court, and the judge released him on a bond of $500k.
Social Media
Like many celebrities, Fetty Wap is active on popular social media Latvians. He is @fattywap on Instagram with 170k followers, where he posts moments with his children and hangs out with his friends.
On Twitter, he is @fettywap, with over 689k followers. While on Facebook, he is @fettywap with over 3 million followers. From his posts, you'll know that Fetty Wap's net worth is substantial.
Latest News
In December, the cops arrested Fetty Wap outside the airport in New Jersey over a pending warrant. The warrant charged him with public nuisance. The prosecutors, however, released him on bail.
Fetty Wap Net Worth
According to some reliable sources, Fetty has a considerable net worth which he has acquired from his music career. His singles like 679, "Trap Queen," and "My Way" skyrocketed his net worth. Fetty Wap net worth is $8 million, although we are confident that his net worth will continue to increase as the years roll by.
Conclusion
Fetty Wap net worth, which has been a source of curiosity for many people, has been answered in the article. Being a young man of thirty-one years, he has achieved so many feats in the entertainment industry, although he didn't start that way. When you try something out but don't get your desired result, keep doing it and be consistent. Someday, your dreams will come to reality.
Also, read our latest articles:
–What Happened To Nikki Cox And Where Is She Today?
–Who is Katie Kimmel, Jimmy Kimmel's Daughter?
–Rihanna Buys Her Neighbor's House for $10 Million