Nicole Avery Cox, famously known as Nikki Cox, was one on 2 June 1978. She is a comedy writer, American actress, and dancer well-known for her roles in Las Vegas, Nikki, Unhappily Ever After, and The Norm Show.
Early Life and Education
Nikki was born to Meredith Avery Cox (dad) and Terry Kay Cox (mother) in Los Angeles. However, her family originated from Tennessee. She has not said much about her education or childhood life.
Top 10 facts about Nikki Cox
Nikki was born to her parents on 2 June 1978. She'd be celebrating her 44th birthday this year, 2022.

She started a career in dancing at four and began appearing in movies when she was ten. No wonder the so many films she has appeared in.

Cox has dated a lot of celebrities in the entertainment industry like Bob Goldthwait and Kevin Connolly. However, her relationship ended within a short while. She married her lover Jah Mohr after dating for some time, and together, they had a son, Meredith. Sadly, they divorced a few years later.

Nikki is a beautiful young woman with great brown eyes and brown hair. She also has a glass shape.

Her ex, Jay Mohr, is a multi-talented man who has an excellent career in comedy, radio shows, podcasts, and acting.

Usually, when people get married, the women change their names and adopt their husbands' names. However, it was not so; Jay Mohr legally added her last name.

Nikki has undergone different surgeries in her teenage years, which has harmed her appearance now that she is in her early forties.

She has not appeared in shows or movies for a long time now. However, her acting career and other side businesses have earned her $5 million.

Her ex-husband, Jay Mohr, is an author who has published two books.

For over a decade now, Nikki has not appeared in movies.
Read Related Articles:
–What happened to Latarian Milton? Is he serving jail sentence?
–Who is Ben Abbott? Forged in Fire Contestant
–Who is Ingrid Quinn? Unknown Facts about David Boreanaz.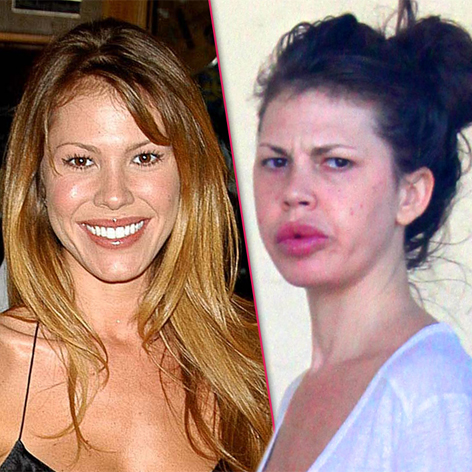 Career
Nikki started her career in the entertainment industry when she was four. She danced in so many TV specials and ballet productions. At 10, Cox began acting and featuring in movies and guest-starring in films like Mama's Family, Baywatch, Eerie Indiana, Blossom, and Star Trek: The Next Generation.
She also played a role in the General Hospital, which started from 1993-to 1995. Cox also had a recurring role in California Dreams, a Saturday morning show. The appearance Cox made on several TV shows led to her prime-time role in Unhappy Ever After, where she played the role of Tiffany Malloy.
The movie was five seasons which started from 1995 to 1999. Cox's brother, Matthew, started as a guest in the film. However, Unhappy Ever After was canceled, but before the producers canceled the show, Nikki appeared in 100 episodes.
Nikki appeared as Taylor Clayton in the TV series The Norm Show. The show had 54 episodes, and Cox appeared in 27 episodes. She acted as a call girl who became a social worker. After which, Nikki starred in another sitcom Nikki which lasted for two years, 2000-2002, with two seasons.
NBC began a drama Las Vegas that had four seasons and played from 2003-to 2007. Nikki acted as Mary Connel in 88 episodes of the show. During seasons five and six of the film, Nikki could not perform again. Nikki became the spokesperson for the gaming site sportsbook.com in 2006.
She became the voice of Jenna in the movie Leisure Suit Larry-Box office Bust in 2009. In the same year, she featured in Lonely Street, a comedy that started Jay Mohr, Lindsay prince, Robert Patrick, and Ernie Hudson. In 2016, fans nominated Nikki as the sole writer for Happy. And a Lot, Mohr's album.
Personal Life
Her Relationships
Nikki Cox fell in love with her co-star from Unhappily Ever After while they were on set. However, her relationship with Kevin Connolly ended. She met Bib Goldthwait, and he engaged her in 1996. He was older than Cox by 16 years and played the character of Mr. Floppy on the show.
The relationship ended again, and after some years, she began dating Jay Mohr, who she met in Las Vegas. He married her on 29 December 2006. In 2008 Mohr wrote a petition to a court in Los Angeles to add Nikki's last name. His name became Jon Ferguson Cox Mohr. They had a son, Meredith. In 2017, Mohr publicly announced that he and Nikki planned to divorce. However, they finally divorced in August 2018.
Who is Jay Mohr
Jon Ferguson, famously addressed as Jay Mohr, was born on 23 August 1970 and is a radio host, comedian, and American actor. He is famously known for his works as a producer in Action and Prof Rick in Ghost Whisperer.
He was a member of the show Saturday Night Live which starred from 1993-to 1995. Jay also acted as Bob Sugar in Jerry Maguire.  After which, he appeared in movies like Suicide Kings, Mafia! Are We There Yet? Hereafter, Picture Perfect, Small Soldiers, The Incredible Burt Wonderstone, The Adventures of Pluto Nash, Cherry Falls, and Go.
Jay Mohr was born in New Jersey to his parents, Jon Wood Mohr and Iva Jean. He went to Verona High School, and while in school, he was a wrestler. Aside from the movies he has appeared in, he is also a radio host.
He has contributed to the Jim Rome Show and has often hosted the program as a guest. In January 2013, he replaced Rome on Fox Sports Radio. Jay also hosts a podcast Mohr Stories. He hosted the podcast on SModcast Network.
He married Nicole Chamberlain for six years and had a son, Jackson. Nikki married Nikki Cox in 2006, and she helped him write one of his shows. He is currently dating Jeanie Buss.
Nikki Cox Plastic Surgeries
When Nikki was in her teenage years, she did a lot of cosmetic surgeries that had an adverse effect in her 30s. Due to the surgeries, many magazines used her as their model.
The plastic surgeries affected her lips which became more significant than expected; also, the surgery altered her cheeks. Due to those surgeries on her face and body, she finds it challenging to secure new acting jobs.
Social Media
Famous star Nikki Cox is available on social media platforms. However, she is not very active in most of them. On Twitter, she is @averycox78, with about 4k followers. While her ex-husband Jay Mohr is @jaymohr with over 276k followers. She is @nikkicox0000 with more than 3k followers. Her ex-husband is jaymohr37, with more than 46k followers.
Net Worth
Even though Nikki has not appeared in new movies for a long while now, she still has a great fortune. She dedicated herself to her acting career from a young age and has also been the spokesperson for the online gaming site. All of these have earned her a fortune of $5 million.
Conclusion
Nikki Cox is a multi-talented lady who has made a name for herself in the entertainment industry. However, she is not a perfect actress, as she has had failed relationships and marriages. She has also undergone cosmetic surgeries whose adverse effects still impact her acting career.
However, we cannot say that her movies have not insured or motivated us. We look forward to more of her works.
Also, read our latest articles:
–How Old Is Morgan Freeman: Movies, Marriage, Career and Facts
–Jamie Bell Actor: Movies, Wives, Career, Facts and Achievements
–The trailer for the new Disney film on Giannis Antetokounmpo's life 'Rise' released earlier than planned