Marvel released the first official trailer teaser of the upcoming "Eternals" film, and we have squeezed out some important details. Before we go on, here is the trailer teaser for your viewing pleasure:
In the trailer, Ikaris (played by Richard Madden) and Sersi (played by Gemma Chan) appear to finally get to live their century-old love. While Sersi has been secretly in love with Ikaris, he seems to have been oblivious of this fact for a long time.
Also read: Netflix confirm Money Heist release dates, but with a jaw-dropping twist
A threat facing either the human race and/or the universe has forced the Eternals to interfere. This is easily inferred from the narrator's statement; "Throughout the years we have never interfered, until now." While the trailer has not told us which threat it is yet, the villain(s) is likely a group of Deviants.
The Eternals did not interfere when Loki threatened earth and failed to help when Thanos wiped away half of humanity during the blip. Or did they? This is another intriguing thing that many will like to see when the film comes in November 2021. Likely, an explanation will be on hand.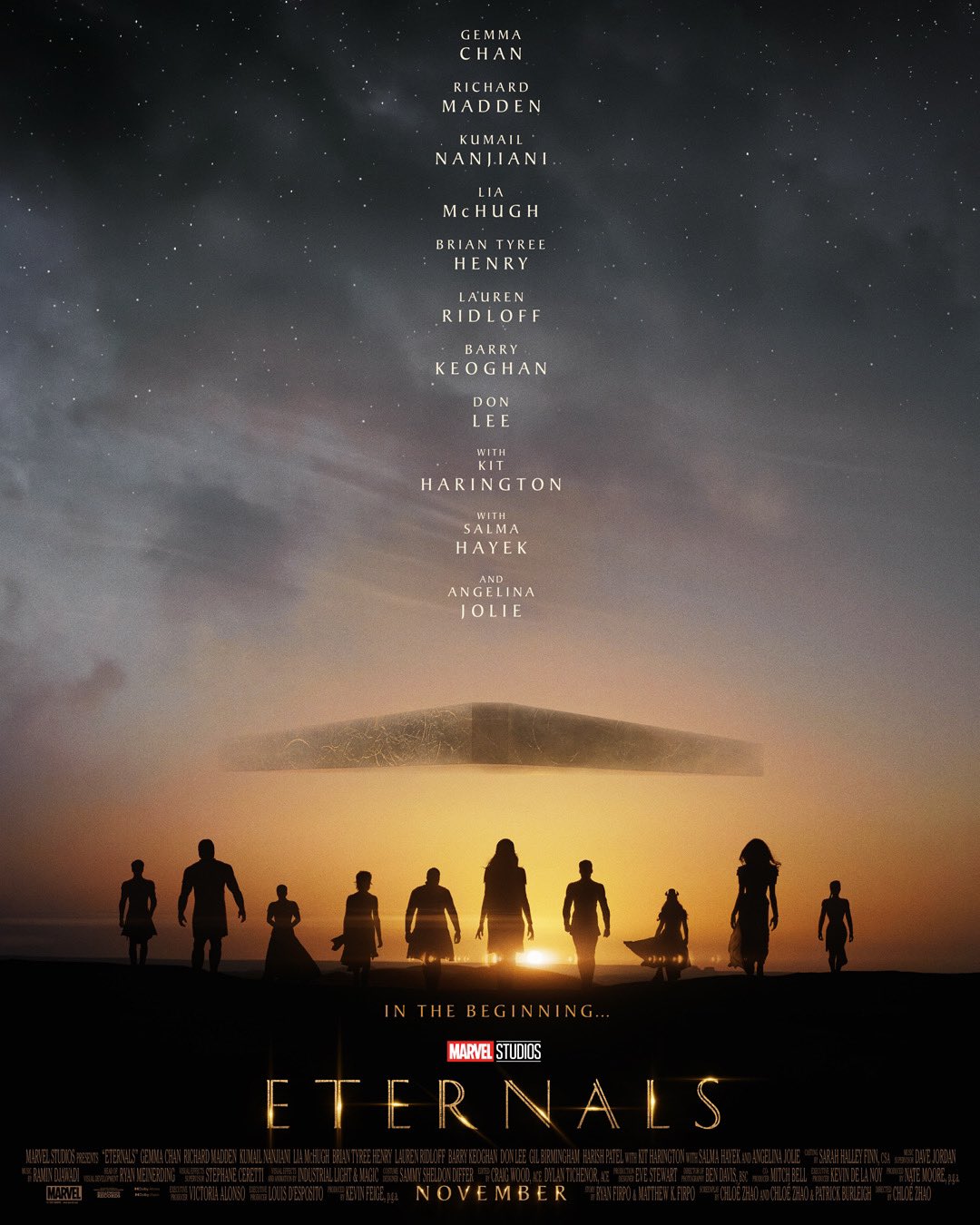 Another vital aspect of the trailer is that it shows the Eternals involvement in human civilisation. They likely visited humans under guises and provided them with tools and technology to make progress. Thena (played by Angelina Jolie) can create any tool she conceives of, while Ajak (played by Salma Hayek) provides enlightenment. Not to forget Phastos (played by Brian Tyree Henry), who is an inventor. In the trailer, he is shown building something with his cosmic powers.
In addition, you should expect to see Marvel's first deaf character Makkari (played by Lauren Ridloff) and gay characters as well. You may also like to read our recent article AQ goes for quality over quantity on the brand new 7-track album 'Golden'.