The Handmaid's Tale Season 5 is currently airing and will finish on November 9, 2022. If you are a fan of the series, then, you would be happy to hear that it has been renewed for a sixth season, which will be its last.
Of course, it is no longer as buzzing as it did in its first and second season. Likely because staunch fans are content with enjoying it without making so much noise about it. However, the series would go down as one of the best in recent times.
What makes The Handmaid's Tale so good? It is hard to point at just one particular thing. So, in this article, you will learn 13 facts about the show that may help you pick out aspects that makes it unique.
13 The Handmaid's Tale facts you likely didn't know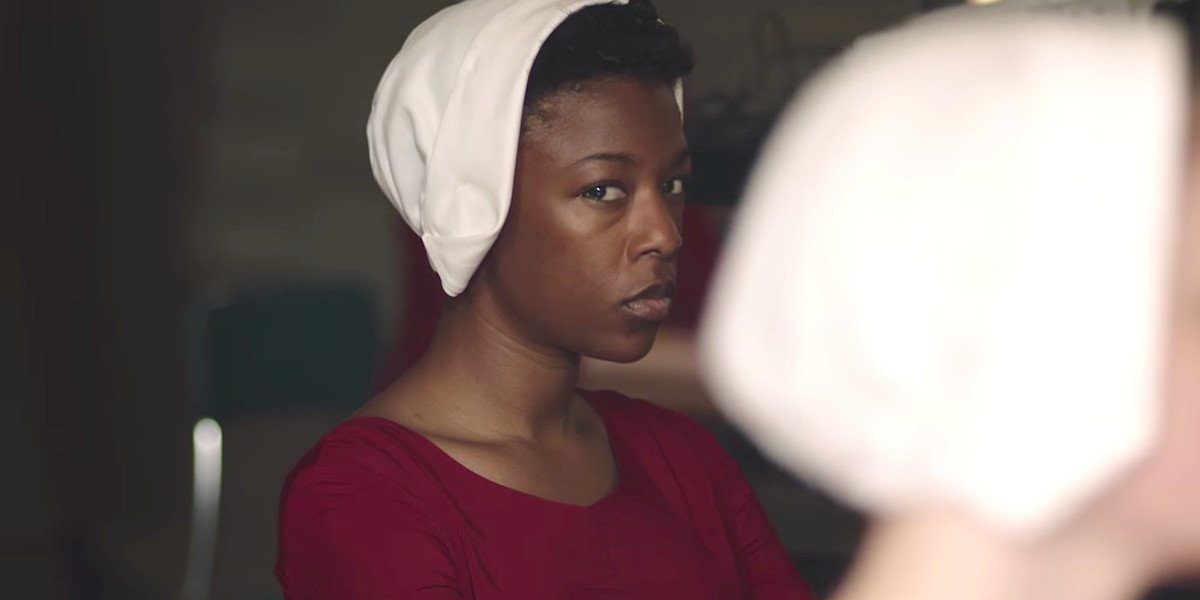 13. The series updated the original story
Although it is based on a story of the same now by prolific writer Margaret Atwood, the original book was written in 1985. With how fast the world had moved, several of the details from the book were updated to make it more relatable. So much emphasis have been given to book adaptations staying true to its origins, but the show runners did good. The author herself said that she was comfortable with the changes made. So, what changes?
12. Moira character was white
The character played by Orange is the New Black alum, Samira Wiley, was actually white in the book. However, to make the cast more diverse to reflect today's world, Moira became a black character. In fact, there are no black people in Atwood's novel because, they were the first set of people chased out of the Gilead society. The creators argued that while it would go unnoticed in a book, a mainstream TV show without a single person of color would not look good today.
11. Emily lesbian status was also an addition
In the book, the writer did not explore the sexuality of Emily Malek (or Ofglen), played by Alexis Bledel. Atwood explained that during the time that she wrote The Handmaid's Tale, it was unusual for women to have wives and for it to be spoken about so openly. So, this aspect is also another spice that the creators added to the show to make it even more relevant. In addition, it shows just how tidy the writer was with her original work.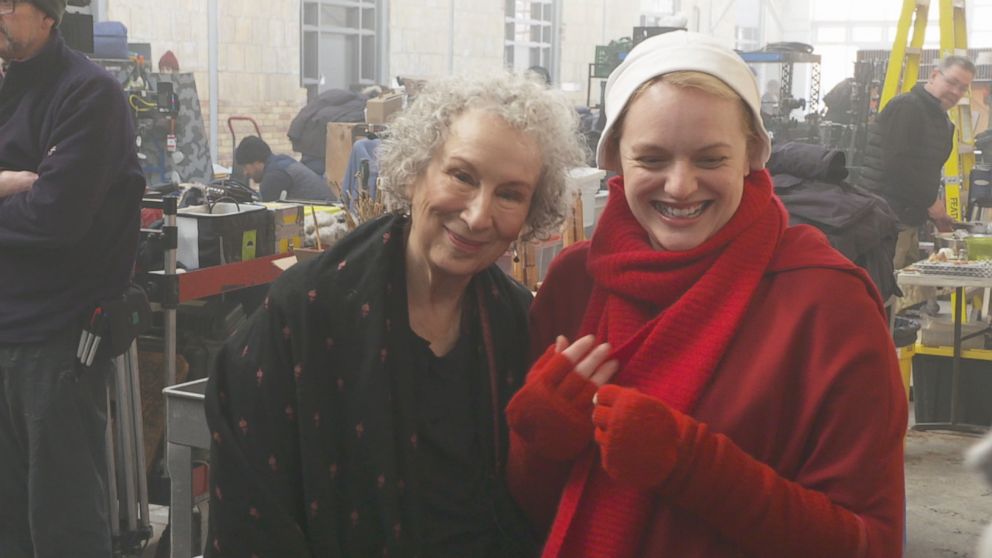 10. Margaret Atwood says it is not all speculation
Margaret Atwood was later pressured into conceding that her bestselling novel was speculative fiction. However, she disliked literary labels. Another reason she refused to label the book into the genre was because it had several aspects that were real. Of course, the kind of world that she described had not happened, but that is where the fiction stops. Most of the crimes and atrocities featured in the book were based on things that people have done in the past. The author said that she was careful not to come off as some prophet of doom, speculating just how twisted people can become. Instead, she was reflecting what people already are.
9. Based on true events
As hinted already, it is not so much fiction as it is based on true events. For example, the Gilead society is a reflection of the American Puritans and a Catholic sect known as The People of Hope. The Puritans were members of the Church of England who believed that the Church of England were too reliant on Roman Catholic doctrines and not too reformed, so, they set up a parallel church. The society in the series' hierarchical structure was based on the Puritans while The People of Hope inspired the labels 'handmaidens' and so on.
8. The costume colors serve various purposes
The show is full of symbolisms and this makes it even more intriguing, especially when one of the references is explained and viewers make the connection in their head. For example, the Handmaids wore read because it symbolizes blood of parturition and the Bible character of Mary Magdalene. Meanwhile, the Wives wore blue because it symbolizes purity and the Bible character of Virgin Mary. This detail is also referenced in the aesthetic design of the characters' living quarters as well.
7. The Handmaid's Tale is not a feminist dystopia
Margaret Atwood, who plays a major part in the series' making has said that the story is not a feminist dystopia as some critics have hastily described it. And she is right! In a feminist dystopia, women would have no power at all and all men would be considered above them. However, the series shows that their are intricate layers of power instead. Granted, men in every strata were more powerful than women in the same strata, but the women in a higher strata were more powerful than men in a lower strata. These complexities likely provide the premium entertainment that has made the show a success.
6. Underrated chilling scenes 
While many viewers would quickly name scenes of executions and abuse as the most disturbing, they can't shake off the feeling that the overall show gives them the creeps. The good news is that viewers are not alone. In fact, the chilling feel you get while watching the The Handmaid's Tale is down to the fact that the everyday details reflect life as it is now. So, you are watching it and thinking that it only requires just a slight nudge for society to become just like Gilead.
5. Incredible attention to detail
The series moves at a pace that allows you to take in as much detail as possible. This pacing is important because there are so much that you could miss if you are not paying attention enough. For example, the set designers ensured that the Commander's office reflects everything that women couldn't have; Books, erotic art, alcohol, and so on. Meanwhile, June or Offred's room showed a writing table, to reflect the fact that she used to be an editor but can't do that anymore.
4. More details you may have missed
The grocery store was the hardest set to design because the graphics team had to create several hundreds of pictographic labels for food items, because women were not allowed to read. Apart from being difficult to create, the actors also said that it was the most unnerving part for them because it felt all too real as well.
3. Cameos 
As expected, The Handmaid's Tale series features lots of guest appearances and cameos. Oprah Winfrey was uncredited for appearing as a newsreader on a car radio and the novel's writer, Margaret Atwood, appeared in the pilot episode as the Aunt who slaps Offred.
2. Elizabeth Moss wore no make up as June/Offred
Elizabeth Moss wore no make up for her June/Offred character because it would allow the camera catch most of her reactions. The idea was that makeup could hide details such as little twitches, which could lose some things in translation. So, if you were wondering why Moss looked like shet all through the show, it was because their were no filters. It was barefaced Moss, through and through. She got six Emmy Awards nominations (winning two: Outstanding Drama Series and Outstanding Lead Actress in a Drama Series) for her troubles.
1. It was set in the United States because…
Margaret Atwood set the book in the United States because she felt that people would be more receptive of an extreme totalitarian regime than her home country, Canada. Also, she had written the book by hand while she was living in Germany, so, her choosing to set it in the US was deliberate.
There are several other facts about The Handmaid's Tale but these 13 may represent the reason why you have come to fall in love with this series. And if you have not started it, you have five seasons of premium content waiting for you.
LATEST ARTICLES:
– Leonardo DiCaprio, Gigi Hadid romance rumor + Leonardo DiCaprio dating history
– Meet extremely busty model Allegra Cole | See 10 facts, kids, husband, and lifestyle
– Addams Family, Buffy the Vampire Slayer and Angel actress Mercedes McNab Bio
– Hollywood exclusive: 11 highest paid actresses of 2022
– 10 facts on Sharon Needles, controversies, dating life, net worth and more.