Henry Thomas is an American actor that made his name playing Elliot in ET the Extra-Terrestrial and Jack Torrance in Doctor Sleep.
Thomas has been active in the film industry since 1981 and has appeared in over 70 movies and TV shows since then, some major and some minor projects. He seems to have the knack for playing critical roles in horror movies, usually those directed by Mike Flanagan.
The actor has been married three times and has three children. In addition to his activity in the film business, he is also involved in music making. Here, we unraveled a few mysteries about Henry Thomas, starting with ten significant facts you should know concerning him.
10 important facts on Henry Thomas
Thomas was born on September 9, 1971, and turned 52 in 2022.

The actor started acting at ten and played Elliott in the 1982 science fiction movie

 E.T. the Extra-Terrestrial.

He went to East Central High School and obtained his degree at Blinn College.

Henry Thomas played Davey Osborne in 

Cloak & Dagger

, Samuel Ludlow in 

Legends of the Fall

, Johnny Sirocco in 

Gangs of New York

, and John Adams in 

Sons of Liberty.

In recent years, he began participating in several horror film and TV series productions because he collaborated with director Mike Flanagan.

He played Jack Torrance in 

Doctor Sleep

, young Hugh Crain in 

The Haunting of Hill House

, Ed Flynn in 

Midnight Mass

, and more.

The actor featured as Dr. Justin Brock in 

FBI: Most Wanted

, Charles McNider, Doctor Mid-Nite, and the Voice of Chuck in 

Stargirl.

Thomas was also involved in music making, and he was part of The Blue Heelers band as a guitarist, and they released an album titled 

Twister.

He was married three times and had children with two of his previous wives, Hazel, Henry, and Evelyn.

Henry Thomas net worth is estimated to be $1.5 million in 2022.
ALSO READ: Jacob Elordi Biography | Euphoria, Kissing Booth | Relationships.
Early life
Henry Thomas was born on September 9, 1971, in San Antonio, Texas, to Henry Jackson Thomas Sr. and Carolyn L. (née Davis). His father worked as a hydraulic machinist, and his mom was a homemaker. Thomas went to East Central High School and got his degree at Blinn College.
He started his acting career long before finishing high school, but he returned to complete his education.
Career
Henry Thomas movies and TV shows (as Elliott in E.T. the Extra-Terrestrial)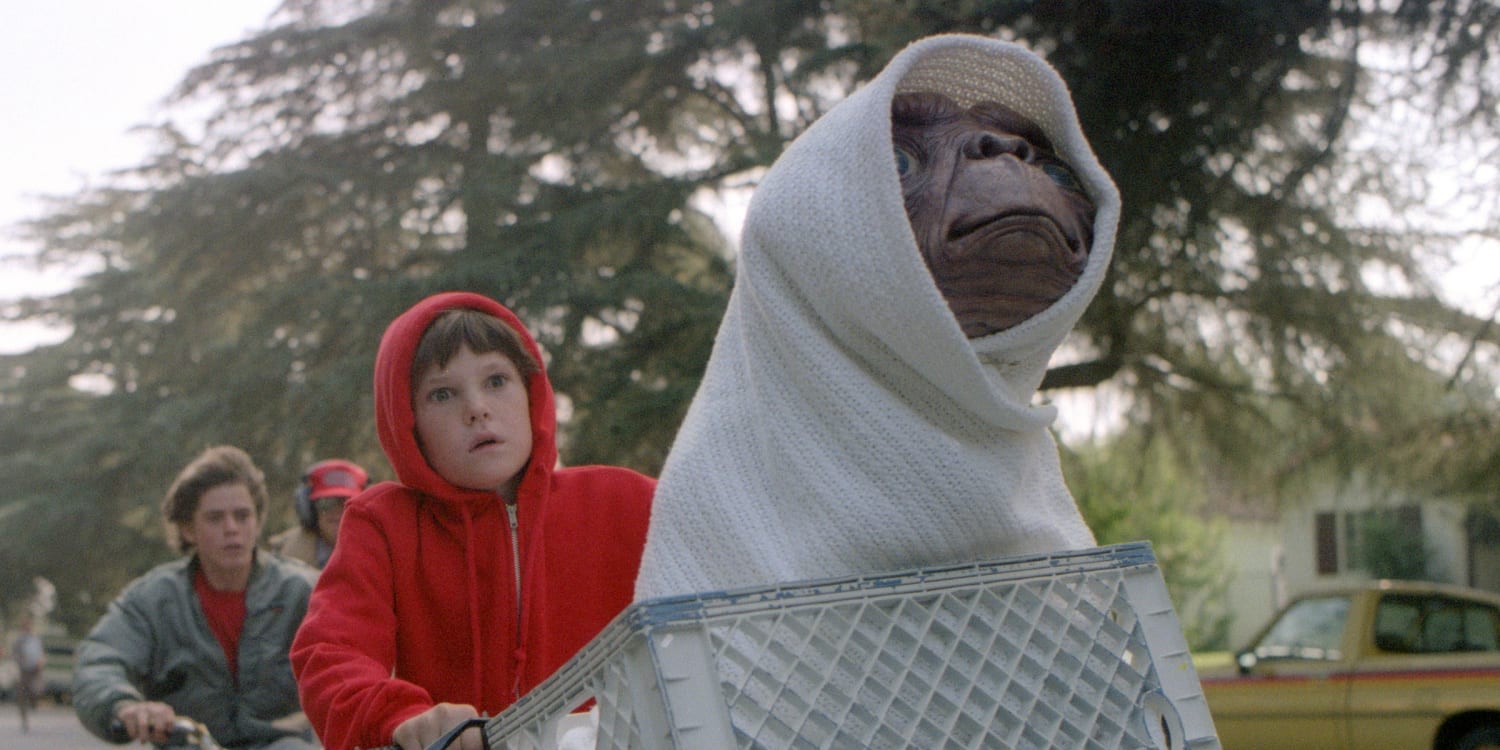 At the age of 10, Thomas played Harry in the 1981 drama film Raggedy Man and the following year, and he featured as Elliott in  E.T. the Extra-Terrestrial. The science fiction movie became an instant hit and passed Star Wars to become the highest-grossing film of all time, garnering $794.9 million at the box office. After ET, the shadow of his early success continued following him throughout his career as he struggled to replicate it.
In 1984 he starred in the leading role of Andrew in the drama film Misunderstood and played Davey Osborne in the spy-adventure movie Cloak & Dagger. Then, he starred as Cody in Frog Dreaming, an Australian adventure film.
Thomas was featured as Raphael Danceny in the 1989 romantic drama film Valmont, alongside Colin Firth, Annette Bening, and Meg Tilly.
In 1990, his TV career began with a few television films, such as Psycho IV: The Beginning and A Taste for Killing, where he played Young Norman Bates and Cary Sloan, respectively. He played Greg Hayes in Fire in the Sky, a 1993 sci-fi movie about alien life. In 1994, the actor was in Curse of the Starving Class as Wesley Tate and Legends of the Fall as Samuel Ludlow, and the latter also featured Brad Pitt, Anthony Hopkins, Aidan Quinn, and Julia Ormond.
Between 1995 and 1996, he starred in the TV film Indictment: The McMartin Trial as Ray Buckey and in Riders of the Purple Sage as Bern Venters, alongside Ed Harris and Amy Madigan. From 1997 to 2000, Thomas was featured in several horror movies like Fever (1999) and The House That Screamed (2000). He was also in the Moby D--k miniseries as Ishmael, which aired in 1998.
Gangs of New York 

and 

Ouija: Origin of Evil
In the 2002 Gangs of New York by Martin Scorsese, Thomas played Johnny Sirocco alongside the likes of Leonardo DiCaprio, Daniel Day-Lewis, and Cameron Diaz. He was Jamie in an episode of the anthology TV series Masters of Horror and Peter Jackson in the TV film Stephen King's Desperation. Throughout the 2000s, he was a regular feature in horror movies like Dead Birds (2004),  Suffering Man's Charity (2007), and Red Velvet (2008).
However, he also had parts in other sorts of productions. For example, the actor played Barry in the romantic comedy I'm with Lucy and Paul Weston in the 2006 crime drama The Hard Easy. During the same period, he turned up in some TV series such as Nightmares & Dreamscapes: From the Stories of Stephen King, Without a Trace, and CSI: Crime Scene Investigation, although usually in small roles.
In the 2011 music drama film The Last Ride, Henry Thomas appeared as Hank Williams Sr. He was Philip Whalen in the adventure drama Big Sur and Father Tom Hogan in the supernatural horror movie Ouija: Origin of Evil. In 2017, he played Tom in the psychological horror thriller Gerald's Game.
In the TV series industry, the actor had a main role in the drama show Betrayal, where he played T.J. Karsten in 13 episodes. Before that, he had featured as Thomas Lisbon in an episode of The Mentalist. He was also in the Sons of Liberty miniseries as John Adams and in an episode of Law & Order: Special Victims Unit as Sean Roberts. Thomas played Robin in four episodes of the FX series Better Things.
Jack Torrance in Doctor Sleep, The Haunting of Hill House franchise, and Pet Sematary sequel
He was a series regular on the Mike Flanagan-directed Netflix series The Haunting of Hill House as Young Hugh Crain, and he played Vinson Filyaw in the TV film Girl in the Bunker alongside Julia Lalonde.
In 2019, after appearing as Thompson in the adventure movie The Great Alaskan Race, the actor played The Bartender or Jack Torrance in the Mike Flanagan horror movie Doctor Sleep. The same year, he reprised his role as Elliott in the 2019 short film A Holiday Reunion for an Xfinity & Sky UK commercial. It shows the alien being E.T. returning to visit Thomas' character and his family on holidays.
In 2020, he reunited with Mike Flanagan for The Haunting of Bly Manor as Henry Wingrave, and they worked together again in 2021 when he played Ed Flynn in the series Midnight Mass.
Thomas played Dr. Justin Brock in an episode of the crime drama series FBI: Most Wanted and was Charles McNider, Doctor Mid-Nite, and the Voice of Chuck in the DC Universe series Stargirl. The actor was also in an episode of the anthology horror comedy series Just Beyond as Crazy Charles. In 2021, he played the father of Peter in the romantic film To All the Boys: Always and Forever.
More recently, Henry Thomas was announced as part of the cast for the Pet Sematary prequel, and he is also filming for another Mike Flanagan horror series, The Fall of the House of Usher.
Music
The actor has also been involved in music making and began writing songs in the 1990s. He played guitar for a band in San Antonio named The Blue Heelers. While they did not get a record label deal, they released an album titled Twister.
Thomas recorded the track "Truckstop Coffee" with the band, and it appeared on the soundtrack for the 1997 movie Niagara, Niagara. In 2003, he worked with songwriter and producer Nikki Sudden on the music for Honey Baby. Four of Thomas' original songs appeared in the movie.
Personal life
Henry Thomas dated actress Kelly Hill for four months in 2000, and they were married for about two years before they divorced in 2002. After that, the actor entered a relationship with Marie Zielcke, and they tied the knot in 2004 before welcoming a daughter named Hazel together. The couple divorced in 2007.
He began dating Annalee Fery, and they officially tied the knot in 2014. Together, they welcomed two children, Henry and Evelyn.
Social media
Thomas is on Instagram with a followership of over 53 thousand. It appears that he is not on Twitter and TikTok.
Net worth
Henry Thomas net worth is estimated to be $1.5 million, although we have no proof of this value from reputable sources.
Conclusion
The actor has been around for a while, and after initially making it big at an early age, he struggled to hit the same height during his early stages. However, he stuck around and continued showing up in different acting projects over the years.
Most recently, his several recent collaborations with director Mike Flanagan have kept him in the entertainment news cycles.
LATEST ARTICLES:
– Yaya DaCosta Bio | 10 facts about Chicago Med actress and ex-ANTM model
– Rihanna Super Bowl Halftime Show 2023 & Most Watched Super Bowl Halftime Shows Ever
– Emily Carey Bio | Young Alicent Hightower actress
– Milly Alcock Bio | Young Rhaenyra Targaryen actress
– Ethan Cutkosky Bio | Carl Gallagher from Shameless actor.