Charlyne Yi is an American actor who prefers the they/them pronouns and known for their debut feature film Paper Heart and several other movies and shows.
Charlyne Yi is multi-talented and has contributed a lot to the entertainment industry as an actor, comedian, musician, and writer. In addition, they perform stage acts such as music, magic, and games that involve audience participation.
Interest in their gender, partner (or husband), net worth, and pronouns have made them a regularly searched name on the internet. Here, we have compiled several answers to such queries and other essential facts about the actor.
To get the ball rolling, we will start with ten quick facts about Charlyne Yi that would quickly make you an expert on their matters.
Top 10 facts about Charlyne Yi
Charlyne Yi turned 36 years old in 2022 and was born in California on January 4, 1986.

The actor has mixed ancestry from their father and mother's side: their father has Korean, Irish, Mexican, German, French, and Native American heritage, and their mother is Filipino-Spanish.

Although assigned female at birth, Charlyne Yi is genderfluid or enby, meaning that they don't identify as male, female, or non-binary.

Yi started their career as a stage performer and made their acting debut in the star-packed 2007 comedy movie 

Knocked Up.

They made their directing debut in the 2009 American romantic comedy film 

Paper Heart 

starring alongside Michael Cera.

The actor played Dr. Chi Park in the Fox TV series 

House 

season 8 and called out Marilyn Manson for harassment during the show's production.

Yi is known for voicing Ruby / Rubies in the 

Steven Universe 

franchise, which includes two series and one movie.

Charlyne Yi husband is said to be Jeff Elfman, a Secret Destinies band member who divorced the actor in 2017, a year later.

They have been a longtime critic of actor James Franco, who has later been also accused by many of harassment.

The actor deleted their social media presence sometime in 2022 and cannot be found anywhere on social media under their real name.
ALSO READ: Jacob Elordi Biography | Euphoria, Kissing Booth | Relationships.
Early life
Charlyne Yi was born on January 4, 1986, in Fontana, California, to a Filipino-Spanish mother and a mixed-race father who has Korean, Irish, Mexican, German, French, and Native American ancestry. As such, the actor has come off as Asian-American to a couple of people.
Their father's name is Luciano Yi, and he appeared in the 2009 American romantic comedy film Paper Heart starring Charlyne and Michael Cera, according to an IMDb profile. Meanwhile, their mother is Lydia Yi, and we don't know anything about her.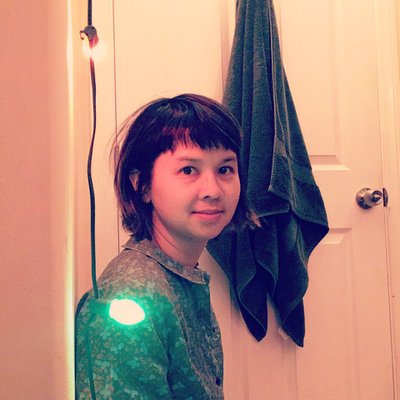 Charlyne Yi had always been interested in performance, starting from high school when they performed as part of the theatre group. They had attended Bloomington High School, which had also produced Charles Lewis, Jr. aka Mask, a UFC Hall of Famer.
After high school, the actor pursued a degree at the University of California, Riverside, but never finished, leaving midway to start a career as a comedian.
Career
Charlyne Yi movies and TV shows
Before turning 20, Charlyne Yi had already begun performing at notable Hollywood theatres like The Steve Allen Theater and The Upright Citizens Brigade Theatre. Then, in 2005 and 2006, they got to perform at the New York Comedy Festival.
Knocked Up

 and

 This is 40 

– 2007
2007 proved to be a vital point in the comedian's life as they got a space in HBO's U.S. Comedy Arts Festival in Aspen, Colorado. The same year, they got credited in their first film as Jodi in the Judd Apatow comedy film Knocked Up, featuring Seth Rogen, Katherine Heigl, Paul Rudd, Jason Segel, Leslie Mann, Martin Starr, and others. Yi would later reprise their role as Jodi in the 2012 comedy film This is 40, a spin-off of the 2007 movie.
Then, they returned to the stage with the crew of Apatow for Destruction Live comedy show in 2008's Montreal's Just for Laughs Festival.
Paper Heart
Along with Michael Cera, Yi wrote the 2009 hybrid documentary Paper Heart, which was based on the true story of a rumored relationship between them. Seth Rogen, Martin Starr, Paul Rust, and others had cameos in the movie. It got a favorable reception among critics.
With colleague Demetri Martin in 2010, they performed a duet based on break-up lines for the Comedy Central sketch series Important Things with Demetri Martin. Although, their performance did not make the final edit.
Charlyne Yi 

House
They starred as Dr. Chi Park in the Fox TV series House season 8 between 2011 and 2012. Yi played Edith in two episodes of the children's show Yo Gabba Gabba! and was featured on one episode of the late-night talk show Conan.
Ruby in

 

the 

Steven Universe 

franchise
In 2014, they starred as Betty in The Last Time You Had Fun and played a small role as a cashier in one episode of the HBO comedy series Looking. Between 2015 and 2019, Charlyne Yi voiced Ruby in 12 episodes of the American animated TV series Steven Universe (as well as the 2019 movie) and Chloe Park in the American animated sitcom We Bare Bears (as well as the 2020 movie).
They were in a 2017 episode of Jane the Virgin as Angela, as well as an episode of Future-Worm! as the voice of Zoe, and played a recurring part in the first season of the romantic comedy Love as Cori. The actor was in comedy films such as The Disaster Artist as Safoya, Literally, Right Before Aaron as Claire, and The Lego Ninjago Movie as the voice of Terri IT Nerd, all in 2017.
They played Ruby in one Twin Peaks episode, Layla's voice in Danger & Eggs, and Gracie in Room 104. Also, Yi featured in two episodes of Lucifer as Ray-Ray / Azrael and was a regular on the DIY series as Eli's voice.
In 2018, they played Nerissa in Puppet Master: The Littlest Reich, Mai Su's voice in Next Gen, and Ariana in the Jennifer Lopez movie Second Act. Yi was nominated for the Annie Award for Voice Acting in a Feature Production for their part in Next Gen.
From 2018, Yi was the voice of Alice Fefferman/Nancy in the animated series Summer Camp Island and Ruby / Rubies in Steven Universe Future between 2019 and 2020.
The actor was Ginger in the 2019 romantic film Always Be My Maybe, and they voiced Goldie in the short movie Goldie. They played Elaine in the comedy film Jexi which starred Adam DeVine.
Amphibia 

(2022)
In 2020, they voiced Pennywhistle in the animated movie Trolls World Tour and Abbey Posey in the 2021 animated movie The Mitchells vs. the Machines. 
They were a guest on the crime comedy series Good Girls in 2020 as Lucy and voiced Georgia in an episode of Tig n' Seek. In one 2022 episode of Amphibia, Charlyne Yi played the voice of The Guardian.
The actor also voiced one character in the 2022 2D animated movie My Father's Dragon.
Music
Yi has also made some music endeavors during their career. Back in 2006, they and Paul Rust formed the band The Glass Beef. They usually perform with a shared electric guitar and sing together. Their band released one album titled The Farewell Album on MySpace before they dissolved it.
Also in 2009, the actor appeared in the music video for "Rabbit Habits" by the experimental band Man Man. They were also featured in the video for "Song Away" by Indie band Hockey in 2011.
Yi later joined Sacred Destinies, and they released a couple of tracks together.
Personal life
Charlyne Yi gender
Charlyne Yi identifies as genderfluid or enby, which means a queer person that exists outside the gender binary. They choose the pronouns they/them. In their personal time, the actor also prefers to paint and dabble in folklore writing.
Yi has said they are leftist and have been very vocal online. In 2018, they accused Marilyn Manson of harassment during the production of the series House. They also called out comedian and director David Cross for being racist toward them.
James Franco
Before the James Franco saga of 2021, Yi had spoken about their experience with the actor and how they tried unsuccessfully to leave his film, The Disaster Artist. In addition, they called out longtime colleague Seth Rogen for condoning Franco's misdemeanor for so long and still working with him.
Seth Rogen eventually acknowledged James Franco's misdeeds in May 2021 and said he would not work with him anymore. People also kept hounding him to make a personal apology for Yi, who had been speaking out about it since but seemed to have been ignored for so long.
Philanthropy
The actor has been involved with Oxfam America, a British-founded confederation division focusing on alleviating global poverty. Yi has been raising awareness for the organization and started an initiative called Caring is Cool to raise money for the charity.
Charlyne Yi husband or partner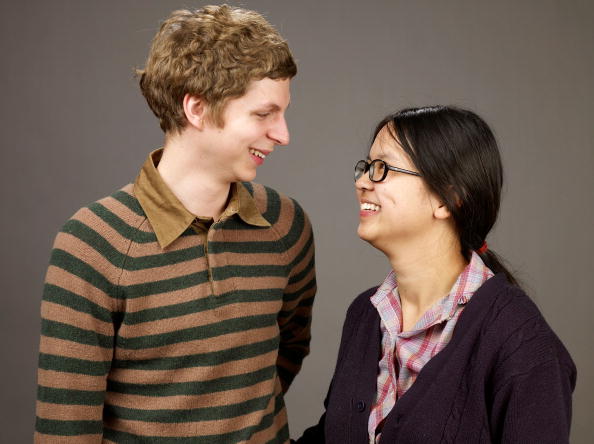 Is Charlyne Yi married? According to an online source, Charlyne Yi married Jet Elfman, a musician, and songwriter with the band Sacred Destinies, in 2016. The marriage had been done in secret, and it lasted for just one year before Charlyne Yi husband filed for divorce over irreconcilable differences.
Before their alleged marriage, the actor had always kept their private life separate from their professional one. However, they were rumored to be in a high-profile relationship with Michael Cera back in the mid-2000s.
Their movie Paper Heart was based on the true story of their rumored relationship. Did Charlyne Yi and Michael Cera date? The actor discredited the rumors in 2009 and said that they never dated.
Social Media
Charlyne Yi Instagram account used to be @charlyne_yi, but it appears that they have taken it down because the page is no longer available. The actor is no longer on Twitter as well. Hopefully, they will come back to social media soon.
Charlyne Yi net worth
We find varying details when it comes to how much Charlyne Yi is worth. One blog claims that the actor is worth $1 million in 2022, and we found another one that claims that they are worth up to $3 million.
We can only estimate that their net worth could be within that range.
Conclusion
Charlyne Yi is one of the most recognizable faces (and voice) in the American comedy space and has shown versatility in taking on several kinds of roles. In addition to acting and performance, they also play the guitar and sing. Yi is also a painter and a writer with two published books.
Their personal life is 'personal', as it should be, and we only catch fragments of them that manage to escape the tight lid that they have placed on them. We can only hope to see more of the actor in the future.
RELATED ARTICLES:
– Alana Hadid Bio | 10 facts about Bella and Gigi Hadid sister
– The Best Hollywood Celebrity Houses
– Top 10 Male Gay Rappers of All-Time
– The 15 greatest female rappers of all time ranked
– Top 10 lesbian rappers you should know.