Summary:
Night vision zoology applications and thermal imaging uses.
New cutting-edge tech and advancements in night vision fields.
The future outlook of night vision zoology technology.
Zoology is a scientific system that studies animals and their interaction with the world around them. It covers a wide range of interesting areas related to, for example, the study of animal development, the way animals live, their origins, and their distribution on earth. Skeptics will argue that it is possible to observe animals in captivity. It is possible to observe, but it will do nothing for science.
After all, the knowledge gained from studying animals is of great importance in the fight against viruses and diseases, both animal and human. They provide insight about the movement of specific individuals or migrations of entire populations, endangered species, the spread of disease, climate change, ways to restore populations and much more. And that's where the use of animal observation equipment is essential.
Night vision and thermal imaging in zoology
Observation of animals continues practically around the clock. And since the active life of animals takes place at night, you can't do without specific surveillance equipment. So what gadgets will help you in this business at night? After all, night vision gadgets are presented by the developer in a huge quantity. In particular these are glasses, binoculars, monoculars, night vision sights. Let's consider a few characteristics of these gadgets. Binoculars. A great option for observation both during the day and at night.
Binoculars with high magnification significantly facilitate the observation. Although powerful optics, especially with night vision function, adds weight to this gadget. It complicates observation, adds difficulty in focusing on the object, which prevents the viewer from seeing fine details. As an alternative, infrared binoculars are used, which at night from minimal natural light, give an improved image. A new line of binoculars, in which infrared illumination plays the role of a light bulb, appeared to be able to see in total darkness.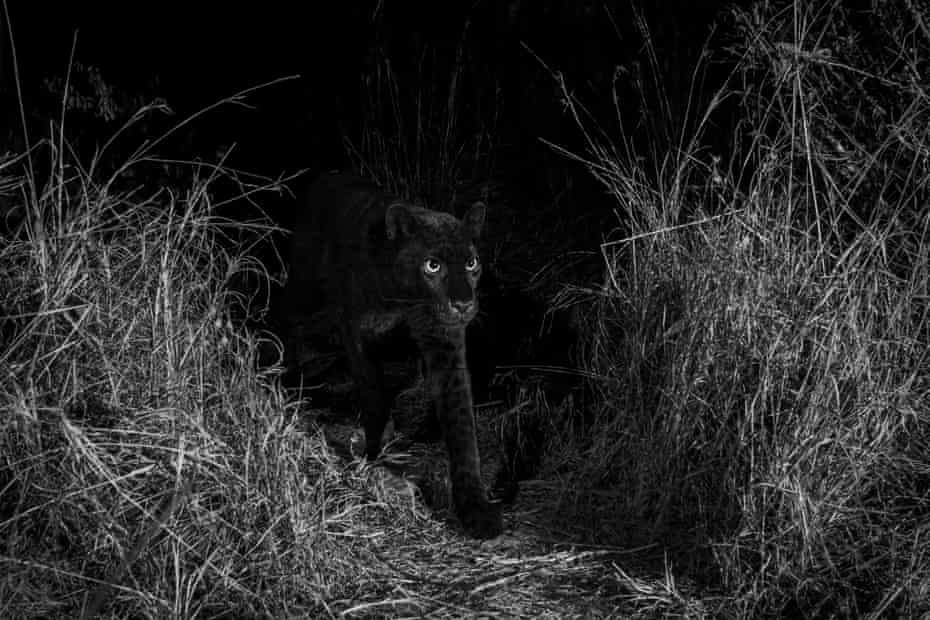 Photo traps, an indispensable gadget, especially at night, which automatically reacts to the movement of animals with their automatic fixation. They are installed on passing trails, animal migration paths, watering places and other places of animal activity. Based on the results of the analysis the number and movement of animals is determined, the daily activity is recorded, the habits and behavior of objects of observation in real life are studied. Night vision scope. A very necessary gadget for observing, including animals at night, which provides clear images in the dark.
Understandably, it all depends on the growing generation of devices, which, from zero to four, are adding more and more features.  In the bulk of night vision devices, manufacturers have developed and installed an electron-optical converter, whose function is to project an enlarged image of the object of observation into the viewfinder.
Thermal imagers. It is a device that captures thermal radiation, both during the day and at night, under any weather conditions "sees" what is inaccessible to night vision devices. In simple terms, warm-blooded or heated objects can be seen more clearly in the infrared range. The device, in its turn, detects infrared radiation and converts it into an electrical signal and displays it on the screen of the indicator. Warm areas are colored in red, while cold areas glow in blue. Regardless of the degree of illumination, smoke, bad weather conditions, fog and the like, the thermal imager provides visibility and shows a clear picture of the observed object.
The future of night vision zoology uses and thermal imaging
The prospect of expanding night vision and thermal imaging systems in moving them into space. Satellite surveillance, which is actively expanding, uses the latest scientific developments, the latest generations of equipment.
Scientists have not and do not stand still. Previously, to monitor wild animals, they installed special RFID tags that work in the presence of cellular communication. The idea did not take root. the main disadvantage of this idea was unstable, and often due to lack of cellular coverage.  In short, the unreliability of the signal did not allow the quality of work to control the animals.
Satellite communication solves these problems, although the work has raised questions about the correctness of some observations. It has appeared that the quality of data transmission often depends on the terrain relief. as well as dense vegetation, dense forest, dense bushes and so on.  In addition, when installing the radio beacon on the body of a sea animal, it turned out that the signal from the location of the studied animal to the satellite goes when, for example, the whale floats to the water surface.
Devices that use the Global Positioning System (GPS) do not have this disadvantage. Today, instead of transmitters for tracking animals, GPS trackers, devices that do not transmit but receive a signal, are installed. The device determines the animal's coordinates to within a few meters.  It is true that some researchers differ in the methods and use of tracking equipment. For this category small radio beacons are suggested, while special buoys with satellite equipment are used for work in the ocean.  Prospects. In active development are promising technologies of fusion systems based on development and expansion of spectral channels, including equipment of night and thermal action, which will make it possible to combine and conduct digital processing of images received from different parts of the spectrum. The task is to achieve and obtain high-quality images under night conditions, and of course to improve the quality using thermal imaging equipment.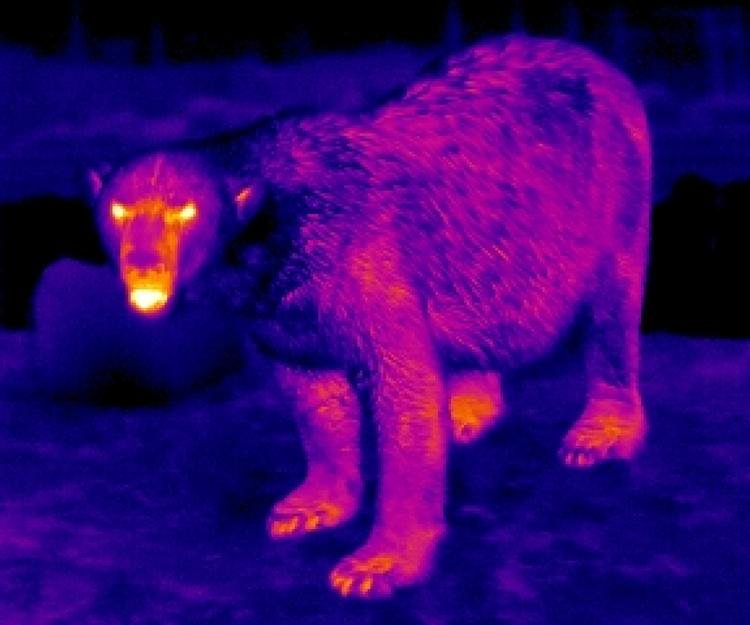 Ideally, thermal imaging devices at any time should have ready information with clear coordinates, area and operative temperature of the observed area.  For this purpose the science plans to extend the work of thermal imagers in the long-wave mode, as well as to achieve registration of maximum values of heat emission.
Conclusion
Observation of wildlife allows the study of organisms with minimal disruption to their ecosystem, depending on the type of method or equipment used. Using night vision and thermal imaging equipment allows you to learn a lot of important details about animals without disturbing their everyday life. Furthermore, by observing them, people learn about the problems animals face around the world and if there are any ways to counteract them. Seeing the right object is helped by the chosen environment, the ability to observe the right point, and the ability to perceive.
Researchers have always relied on advances in technology to, figuratively speaking, look at a certain place at the right time and discern the shape and movement of an object in all weather conditions and surroundings. It is such small details that allow you to instantly determine what is in front of you. Sometimes the information obtained from what you see is not enough. That's why you have to methodically keep track of it. After all, the preservation of the environment is, among other things, to observe animals, nature and enjoy it. We hope that this will help people turn their energies to caring for nature and appreciate its value.
RELATED ARTICLES:
– How night vision can save your life in a natural disaster
– Johnny Depp Set To Feature In A New Film Project "Jeanne Du Barry"
– How old is Minecraft gamer Technoblade? – See face reveal, real name and net worth
– The Biggest Songs of the Month: June 2022
– Plant Base Meal; The Best Diet To Lower Breast Cancer Risk.