Leonardo DiCaprio, Beyonce, Miley Cyrus, Demi Lovato and other celebrities you didn't know were famous as kids.
To be famous is to be well known, and these celebrities started their career as kids; some started in their late teenage years. This list is the 17 celebrities you didn't know were famous growing up or as kids.
17- Leonardo Dicaprio
Leonardo DiCaprio is an American Actor born  November 11, 1974. To date, one of his highly acclaimed roles and served as his breakthrough performance is from the 1997 movie Titanic, where he starred alongside Kate Winslet in the lead role. He was just 22 years old when the movie was released. Before Titanic, at 14, he began his acting career by featuring in several commercials; he was in a tv commercial for Matchbox (a toy brand), Kraft Foods (a food manufacturing company), Bumble Yum, and Apple Jack. From Tv commercials, he crossover into staring in sitcoms. Some of the notable sitcoms he featured in are Growing Pains (1985), Parenthood (1990), and Roseanne (1988). At age 19, he landed his first critical acclaimed nomination for an Academy Award and a Golden Globe Award for his role in the 1993 comic- tragic drama What's Eating Gilbert Grappe. Now 47, Leonardo Dicaprio started making a name for himself right from when he was a kid.
16- Beyonce
Queen Bey has always been a star. Before becoming one of the most influential musicians of all time, she started showing interest in music and performing at a very young age. She enrolled in a music magnet school at the age of 9 and was later placed in the Girl's Tyme group alongside three other girls. The group rapped and danced in various talent shows in Houston; by 1997, when Beyonce was 16 years old, the Girl's Tyme group transformed into the group known as Destiny's Child. The singer spent about five years in the girl's group before finally commencing a solo career. Throughout her childhood and teenage years, Beyonce was a star in the making.
15- Miley Cyrus
Now 29 years old, American Singer-Songwriter made a household name for herself at a very tender age. Born Destiny Hope Cyrus, her stage name was adopted from the nickname "Smiley," later turned to "Miley." She landed the lead role in Disney's Channel television series Hannah Montana at 11. This role transformed her into a "teen idol" the show lasted for five years on television, and when the show ended in 2011, Cyrus was 16 years old. She launched a musical career away from Hannah Montana sold millions of copies of songs as Miley Cyrus from 2009. She also starred in movies like Bolt (2008) and The Last Song (2010). Miley Cyrus joins other celebrities like Demi Lovato and Selena Gomez as celebrities who started from Disney Channel as kid stars to "teen idols" in the mid-2000s.
Related articles:
– Five Nollywood actresses starring in lead roles in major 2022 movies
– Everything you need to Know about Nightbirde, the late singer-songwriter
– 2022 Oscar nominations: snubs and surprises.
14- Micheal B. Jordan
Micheal Bakari Jordan often referred to as Micheal B. Jordan, is an American actor and film producer. Known for his famous movies like Creed (2013) and Black Panther (2018), the 35 years old actor started a career in entertainment as a kid. He first began as a child model before embarking on an acting career which saw him appear on two television series, Cosby (1996) and the crime- drama The Soprano (1999). His first-ever acting role in a movie came at age 14, where he played the role of Jamal in the 2001 sports drama film Hardball. He later featured in a television series in 2002 in a role that spotlighted him more. At age 16, he was cast in another television series (All My Children), where he replaced the late Chadwick Boseman. Like almost every other celebrity, Micheal B. Jordan was famous as a kid.
13- Justin Bieber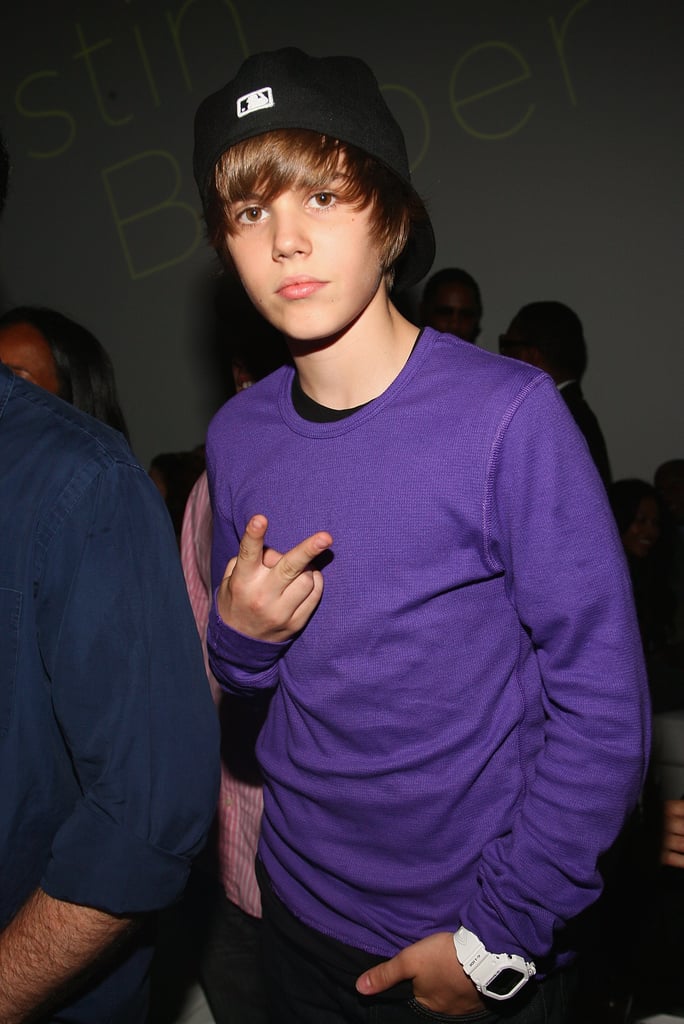 Before turning 20, Justin Bieber was already a pop sensation. At age 13, Justin Bieber moved from Canada to the United States to begin a musical career after being discovered by businessman and record executive Scooter Braun. While in the United States, he worked alongside American Singer-Songwriter Usher. In 2010, now 16, Justin's musical career properly ascended with the single "Baby" released alongside his debut album. That same year Bieber was reported to be the most searched-for celebrity on the internet. At 17, already a teen idol, he became the second Best-Paid Celebrities under 30 by a list curated by Forbes. Justin Bieber is one of the celebrities which was a superstar growing up as a kid.
12- Olivia Rodrigo
Olivia Rodrigo is easily one of the youngest celebrities globally, now 19 years old. Rodrigo's first attempt at a spot in the limelight goes back to 2015 when she was 12. Olivia landed her acting debut, portraying a lead role in the movie An American Girl; Grace Stirs Up Success. Shortly after, she received recognition for starring in Disney Channel's series Bizaardvark which further gave her another role on Disney plus High School Musical; The Musical; The Series. She commenced a musical career from the High School Musical Series in 2020.
11- Britney Spears
Britney Jean Spears is another celebrity who started as a child star; as early as age five, she auditioned for the 1990s revival of The Mickey Mouse Club. However, she didn't get cast until December 1992, and she was cast alongside Christina Aguilera, Justin Timberlake, Ryan Gosling, and Keri Russell. In 1997, at age 16, she started to pursue music. Her first-ever tour was at a shopping mall. Before turning 20 years old, her debut album sold over 10 million copies in a year and became the biggest-selling ever by a teenage artist. She has received a Grammy Nomination as a teenager.
10- Rihanna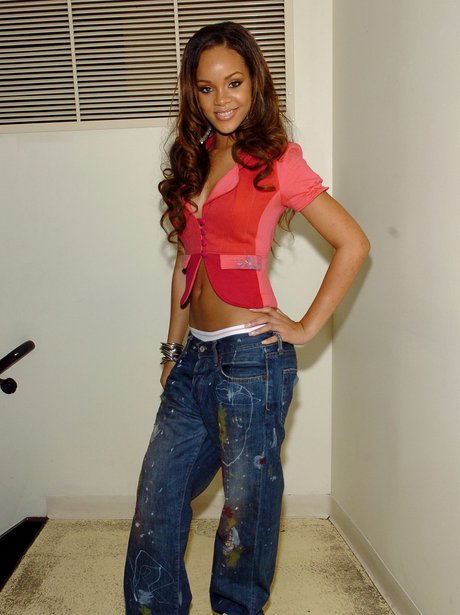 Before becoming a successful mogul and businesswoman, Robyn Rihanna Fenty grew up listening to reggae music. After graduating high school, she decided to pursue a musical career. At age 15, she was discovered by American record producer Evan Rogers and was signed to Roger's record label at first before moving to Def Jam at 17 years old, where Jay-Z was the record label's president. In 2005, Rihanna properly launched her musical career by releasing her debut single "Pon de Relay." That same year her debuted album Music of the Sun was released. Rihanna rose to fame during her teenage years.
9- Scarlett Johansson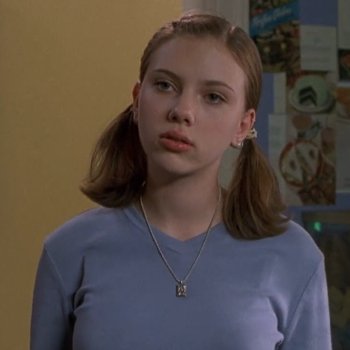 Scarlett Johansson was the world's highest-paid actress in 2018 and 2019. But before she gained this feat and became one of the most 100 influential people in the world in 2021, according to Time Magazine, she enrolled into Lee Strasberg Theatre Institute in New York and began to audition for commercials. Still, she later quit, and she started as a child star at age nine, making her acting debut in the 1994 fantasy-comedy movie [North]; she also gained recognition in Manny and Lo [1996], The Horse Whisperer [1998], Just Cause [1995], If Lucy Fell [1996] Home Alone 3 [1997] and more. The Horse Whisperer, which Robert Redford directed, gave Scarlett Johannson wider attention. In 2001 at 17, Scarlett got her breakthrough role in the movie The Man Who Wasn't There; away from the movie two years later, she transitioned from a teen to a more adult role, which further landed her in a more significant role time passed.
8- Ryan Reynolds
Born in Canada, Ryan Reynolds started as another child star in the making. In 1991 he starred in the Canadian-produced teen soap opera Hillside. He landed several roles in other sitcoms and minor movies like Ordinary Magic, where he played the role of a child who moved from India to Canada after his father's death. Reynolds had a supporting role on The X-Files television series, starred alongside American-Actress Melissa Joan Hart in the TV movie Sabrina the Teenage Witch and a couple of other Canadian productions. The young actor later moved from Canada to Los Angeles at 19.
7- Regina King
Regina King has the most award for being an African-American performer. She receives a Golden Globe Award, a Critic's Choice Movie Award, and four Primetime Emmy Awards. Before accumulating this feat, she began her acting career in 1985 on the television series 227, portraying the role of Brenda Jenkins. The television series ended in 1990, and at this time, Regina was 19 years old.
6- Elijah Wood
Elijah Wood modeled and appeared in local commercials at an early age; his big break as a child actor came when he took up the role of Micheal Kaye in the 1990 drama film Avalon. That same year, the nine-year-old also featured in the crime drama Internal Affair; the following year, he co-starred with American actor Mel Gibson and Jamie Lee Curtis in Forever Young and Joseph Mazzello in Radio Flyer. From 1993 to 1999, he played the title character in Disney's The Adventures of Huck Finn, he followed with a role in The Good Son, North, The Ice Storm, the TV adaptation of Oliver Twist, Deep Impact, The Faculty, and lastly, the role of a junior hitman in Chain of Fools. Chains of Fools marked his last role as a teenage actor; by the time he played the role of Frodo Baggins in 2001 The Lord of the Rings, he had turned 20 years old.
5- Justin Timberlake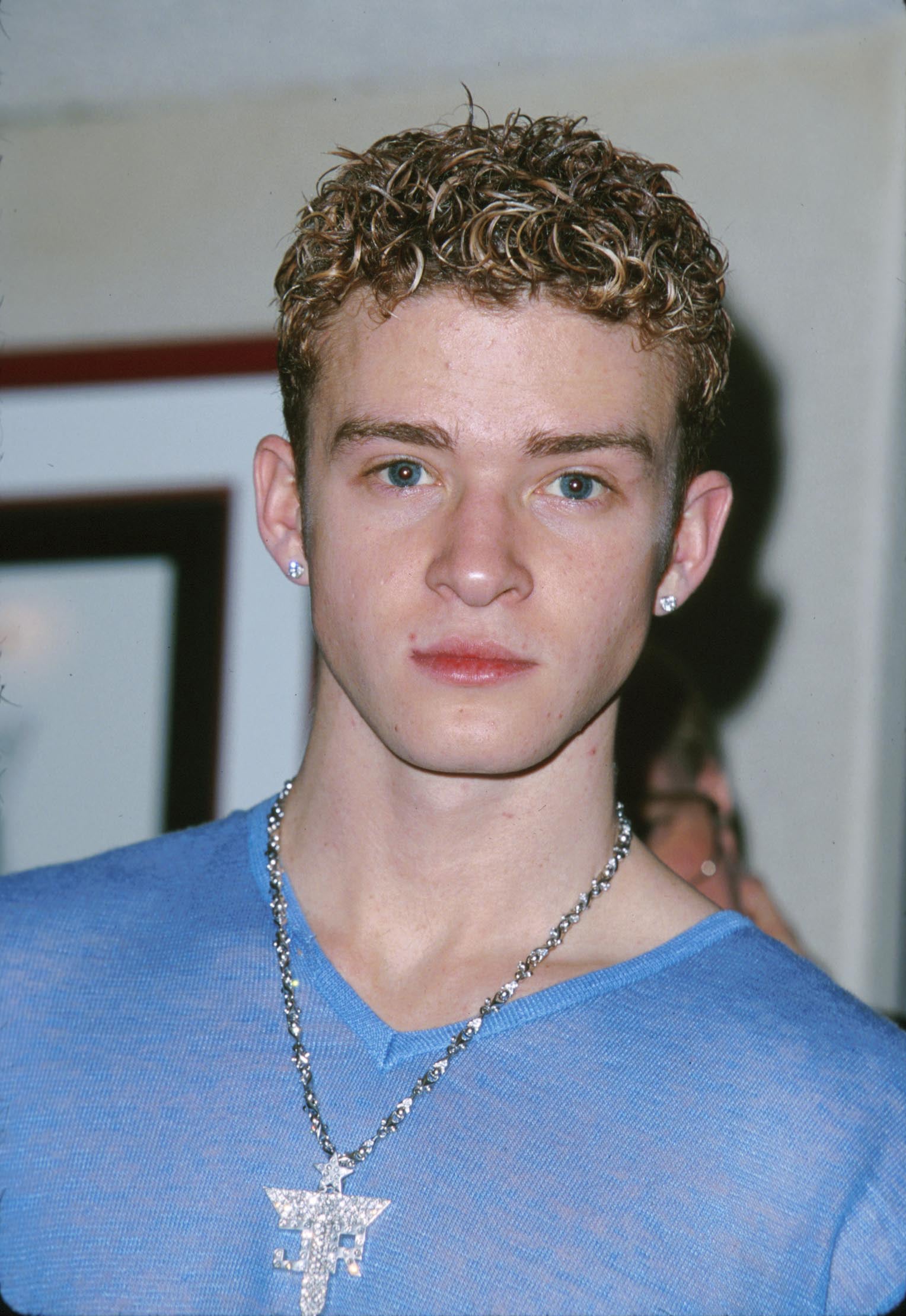 Justin Timberlake's family circle included several musicians. As a child, he sang country and gospel music. Before venturing into the music, he was a Mouseketeer on Disney's The All-New Mickey Mouse Club in 1993 and 1994 alongside Britney Spears, Christina Aguilera, Ryan Gosling, and Keri Russell. In 1995, at the age of 14, he recruited himself alongside three others to form the boy band NSYNC' which Lou Pearlman managed. The band's career began the following year in Europe, and two years later, they became a household name in the United States, selling a million copies of records. However, the band dissolved in 2002. Before then, Justin Timberlake in a 2000 Disney movie titled Model Behaviour. We bet you didn't know the American-Singer/Songwriter was famous as a kid.
4- Selena Gomez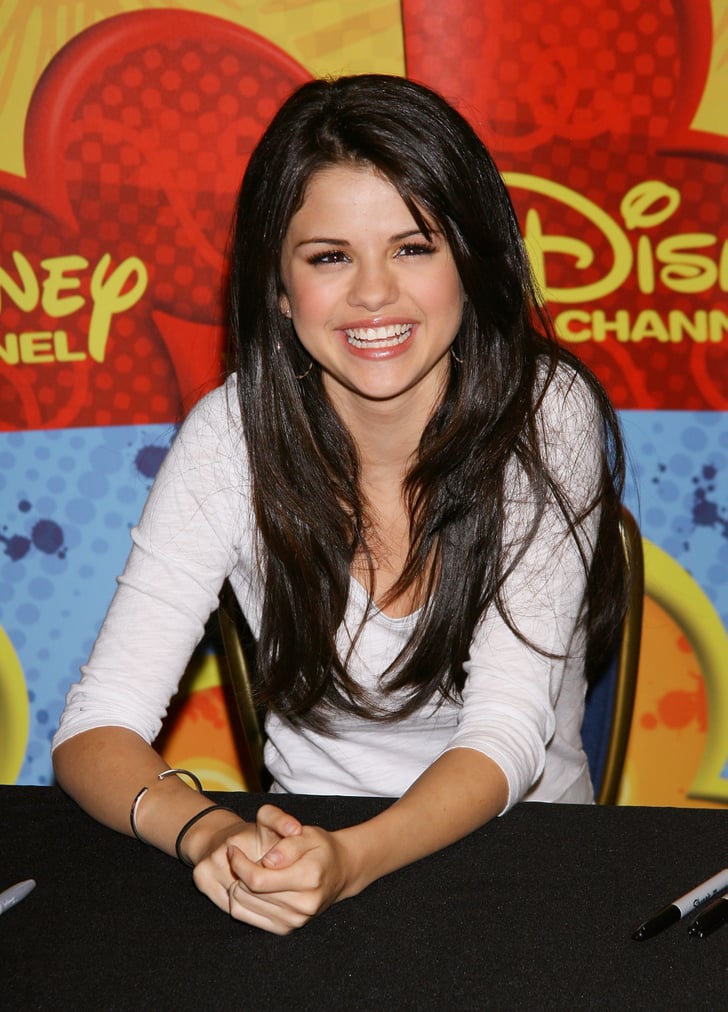 Before becoming one of the most followed musicians and actresses on Instagram, she was a child star at 10. She starred alongside Demi Lovato in Barney and Friends from 2002 to 2004. while on Barney and Friends, the young actresses made a cameo role in movies like Spy Kids 3-D, Game Over in 2003, and later in the 2005 television film Walker, Texas Ranger; Trial by Fire. In 2007 she auditioned for a role in Disney's Channel television series Wizards of Waverly Place, and she got the lead role. At 16, she signed a record deal with Hollywood Records formed a pop-rock band called "Selena Gomez and the Scene" in an attempt to begin a music career. Gomez released two music albums with "Selena and the Scene," which did very well commercially. Away from having a lead role in Wizards of Waverly Place from 2007 to 2012, the actresses appeared in other teenage-like television series and movies like Lizzie McGuire, Sonny with a Chance, Princess Protection Program, Arthur and the Revenge of Maltazard, Ramona and Beezus, Monte Carlo, and The Muppets.
3- Demi Lovato
Born Demetria Devonne Lovato, she starred alongside Selena Gomez on Barney and Friends and later transformed into a teenage role in a television series and movie from Disney Channel. She first played the role of Charlotte Adams in a short series titled As the Bell Rings and later portrayed lead roles in Camp Rock and Sonny with a Chance. The soundtrack from Camp Rock saw her sign a record deal with Hollywood Records at age 16, the following year after the success of Camp Rock, the then young star featured in the film Princess Protection Program alongside Selena Gomez. Before Demi Lovato turned 20 years old, she has released three studio albums and sold millions of records.
2- Stevie Wonder
Stevie Wonder is an American singer, songwriter, musician, and record producer. He is credited as a pioneer and influence by musicians across various genres like rhythm and blues, pop, soul, gospel, funk, and Jazz. Young Stevie Wonder was signed with Motown's Tamla label at the early age of 11. At that age, he was considered too young, and the record label drew up a rolling five-year contract in which royalties would be held in trust until the singer was 21. In 1962, he joined the Motortown Revue, which consisted of Motown artists in the 1960s. Stevie Wonder became the youngest artist to top the Billboard Hot 100 charts at age 13. Before hitting his early twenties, he appeared in two films titled Muscle Beach Party and Bikini Beach.
1- Whitney Houston
Known as one of the best-selling recording artists, Whitney Houston is a muse and inspiration to many singers in popular music. She started out singing in the choir from the church before beginning a musical career; in her late teenage years, she ventured into modeling and officially became the first woman of color to appear on the cover of Seventeen magazine; she further appeared on the cover of Glamour and Cosmopolitan. When she turned 19 in 1982, she furthered her recording career by working with producers like Michael Beinhorn, Bill Laswell, and Martin Bisi. Whitney Houston was quite famous growing up before becoming influential with her powerful, soulful vocals and vocal improvisation skills later in her adult years.
You may also like to read our latest article, 10 home remedies that can help you get rid of bad breath.