The gorgeous Mecca White was born on 7 October 1995, in Los Angeles, California, United States. She is a goal-driven young woman who is the daughter of the famous actress Persia White (Savannah from Girlfriends (2002)). She has also specialized as a producer, director, writer, and editor. She is the only child of the renowned celebrity family. She was seen on sets severally with her mother right from when she was still a child, and that is how she cultivated a fascination for arts. 
When Mecca White had, however, begun her acting career, she realized that she wanted so much more out of it and diverged into producing, singing, directing, and so much more. In June 2016, Mecca wrote, directed, and featured in the comedic TV pilot Juice Truck and released a film spin-off in 2018.
Despite having famous parents, Mecca White still chooses to put in the stint of building her career, attending several film schools, and releasing her productions. Furthermore, the budding actress has a large online community where she enjoys sharing pictures of her and her dog.
| | |
| --- | --- |
| Full Name | Mecca Morgan White |
| Date of birth | 7 October 1995 |
| Place of birth | Los Angeles, California |
| Gender | Female |
| Zodiac | Libra |
| Nationality | American |
| Mother | Persia |
| White Mecca White's dad | Joseph Morgan (step-dad) |
| Marital status | Single |
| School | Los Angeles Film School, New York Film Academy, London Academy of Music and Dramatic Arts |
| Occupation | Actress, singer, songwriter, director, filmmaker, producer, and writer. |
| Mecca White's movies | Juice Truck |
| Carousel Lifestyle | Vegetarian Mecca |
| White's height | 5 feet 8 inches |
Top 10 facts about Mecca White
1. She was born on 7 October 1995, in Los Angeles, California, United States, and she will be 27 on her birthday in 2022.
2. Mecca White is the only daughter to actress and singer, Persia White, and an official child to her step-father Joseph Morgan an actor known for playing Niklaus "Klaus" Mikaelson in Vampire Diaries. 
3. She is a Libra according to the zodiac calendar.
4. She allegedly has a net worth of $700,000 in 2022.
5. Mecca has 2 Instagram accounts: @meccawhitetv and @meccawhitelion, which is a public profile with 61k followers.
6. She is also an upcoming YouTuber with nearly 1k subscribers, and her channel is named Mecca White TV.
7. Although White shares virtually everything on her social media, she has never posted anything about her boyfriend. Thus, we speculate that she is single and enjoying a spinster's life at the moment.
8. She works very well in comedy and is renowned for a short pilot episode, Juice Truck. A show in which she directed, wrote and starred.
9. For White's ethnicity, her mother is a mixed-race woman born in the Bahamas, while her father appears to be of African American descent because she's got dark, twirly hair and honey skin and can therefore represent almost any race on TV.
10. Mecca White was adopted by her step-father, Joseph Morgan.
Related articles:
– Malcolm Washington Bio: See facts about Denzel Washington's other son
– Tony Hinchcliffe 'Kill Tony' host biography, net worth, personal life and controversies
– Who is Julia Macchio? All about Ralph Macchio's daughter in Cobra Kai
Early life and education
The American actress was born on October 7, 1995, as the daughter of Persia White, her mother, and stepfather Joseph Morgan. Mecca's mum, Persia White, is an actress, musician, producer, animal rights activist. Mecca maintains a close relationship with her stepfather and has worked on various projects with him.
Saul Williams, Persia's first husband, is a poet, musician, and actor. Persia met him in 2003 when he performed as a guest in the TV show Girlfriends. After a year of union, the actress's mother disclosed via MySpace blog that they had split on January 17, 2009. Persia White and Saul Williams separated when Mecca was 14 years old, after a year of marriage. They had been dating for five years before they got engaged in 2008. As of August 17, 2021, Persia had not disclosed the identity of Mecca White biological father.
Mecca White attending the Los Angeles Film School and finished in 2016. Also, she has been schooled in acting at The Groundlings, Sanford Meisner Center, New York Film Academy, and the London Academy of Music and Dramatic Arts.
Career
The gorgeous American actress hails from a renowned family in the entertainment industry. Her interest in filming drove her to study a film course as she joined the entertainment field to pursue her career. The actress has accomplished quite a lot within a brief period in her career. She attributes her career in the film section to her family, mother, and stepfather, who enthralled her in a world of film, art, and laughter.
The actress starred in the comedic TV pilot Juice Truck and also has credits as a writer and director. She also worked on the unit of the short film Carousel, which Joseph Morgan directed. She has starred in Carousel, Iconic, and Girlfriends.
In 2018, the beautiful actress won as Beat woman Filmmaker in LAIFF Award, and also she won as Best Editing in West Nordic International Film Festival for Juice Truck short film, according to her IMDB profile. Additionally, she was nominated as Best Female Filmmaker and Best Short Narrative in the WIFF Award for the same short comedy film.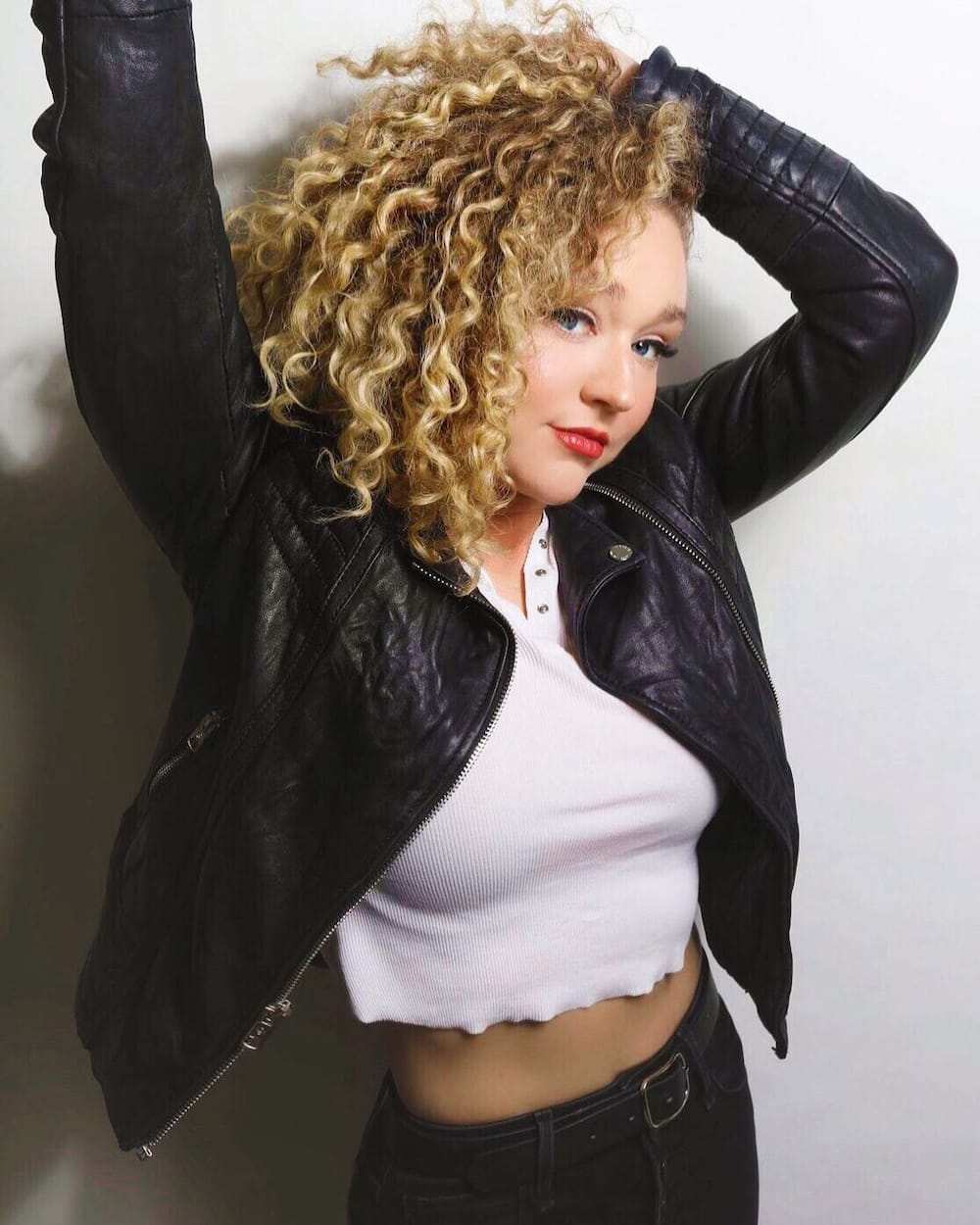 Personal Life
Her Parents – Joseph Morgan and Persia
Joseph Morgan is a famous actor, best known for playing Klaus Mikaelson on The CW's The Vampire Diaries (TVD) and its spin-off, The Originals. Joseph found love on the supernatural drama set and married Persia White.
Morgan revealed their first meeting on a set of TV series in an interview with The Associated Press in November 2014. According to him, they had begun talking when he realized that he wanted to know more about her. Shortly after, they dated for a few years and got engaged in 2014. Two months after their engagement, they exchanged vows in July in Jamaica. In July 2020, the couple celebrated their sixth wedding anniversary. Morgan wrote heartfelt captions on Instagram celebrating his wife, Persia. Morgan and White own a production company, Night Owl Production, launched in 2015.
The identity of Mecca's biological father is hidden, but Joseph adopted Mecca. Persia had raised her all on her own, but there were rumors claiming that rapper/singer Saul Williams, Persia's ex-husband, was her biological father. And while nobody has confirmed this particular speculation, Williams and Persia were in a relationship for six years which makes it hard to deny the singer might be Mecca's real dad. Joseph Morgan himself does have any biological children.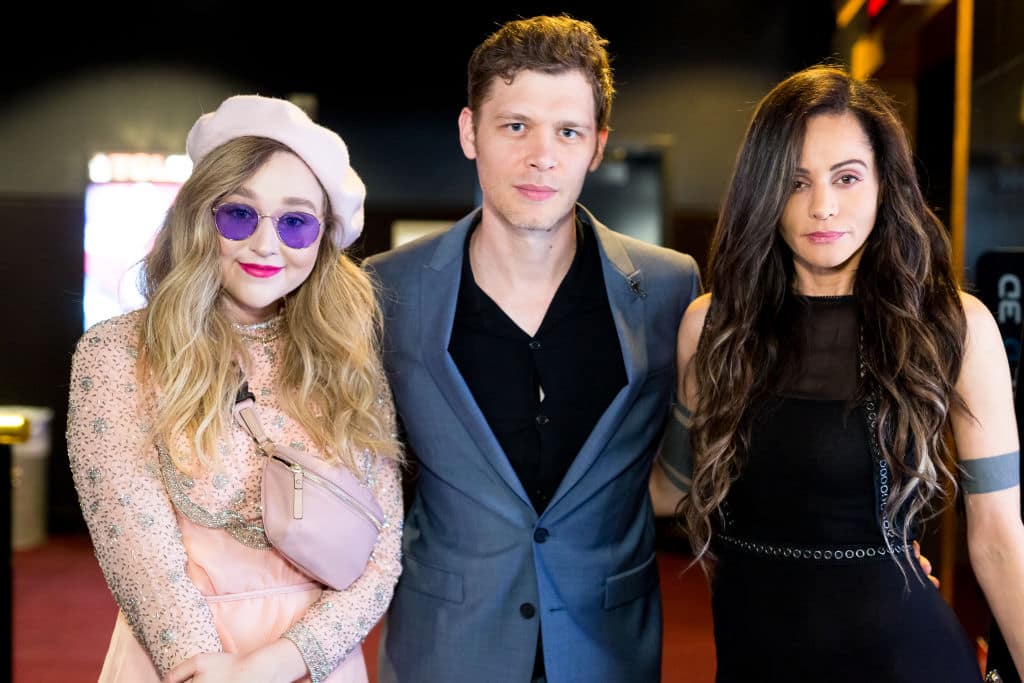 Her Boyfriend
Besides having a good relationship with her step-father and earning wonderful records in the filming and entertainment industry, the gorgeous actress is currently single. Her love life has been in the gloom from the very onset. And till today, she has been enjoying keeping her love life personal. The only known affair was in 2018 when she was sighted with her youthful lover on her Instagram. Since then, she has not been noticed or seen with anyone in the public that looks like an erotic affair.
Mecca White net worth
Mecca White's net worth is anonymous. For someone who is just started to make a name in Hollywood, White's net worth is a hard subject to delve into. Yet looking at her Instagram, one could say she is doing comfortably well in terms of living on her own. But however, it has been estimated to range between thousands of dollars, which places mother Persia White's $700,000 net worth.
In fact, she has a good amount of followers for an IG influencer who promotes and advocates for several beauty products.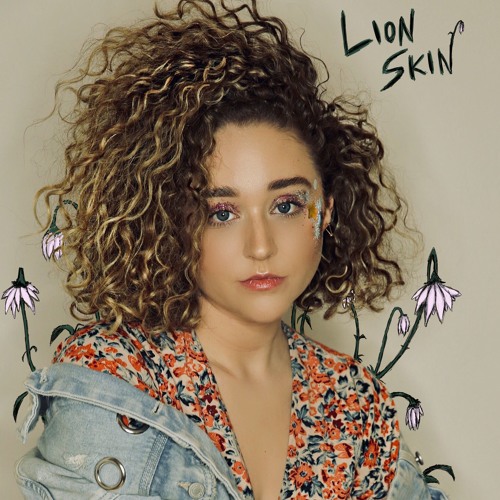 Conclusion
The young beautiful American actress is the daughter of the famous actress Persia White. However, going on sets with her mum as a child fueled her passion for the arts. White started her acting career quite early in which has shown great prowess in creating outstanding films that are easy to connect to. Her career has just begun, but so far, she is doing great!
You may also like to read our latest articles:
– Malcolm Washington Bio: See facts about Denzel Washington's other son
– 25 most hilarious crypto memes you will find on the internet
– Before joining the crypto industry, see 10 inside slangs you should know today!