Mavin Records artists reached eleven in August 2022 after Bayanni joined the music company, here, we attempt to rank by popularity in 2022.
Mavin Records is a Nigerian music corporation record label founded by record producer and recording artist, Michael Collins Ajereh, popularly known as Don Jazzy. It is arguably the longest-running record label as it is an offspring of the former Mo' Hits Records company, which Jazzy founded with D'banj.
Mavin has weathered the constant storm of the changing Nigerian music space and has seen several artists come and go. Wande Coal, Tiwa Savage, Reekado Banks, and Iyanya are just some of the big-name recording artists that the label had previously managed. In this video, you will meet the biggest stars, ranked by popularity and how well their music has done.
Best Mavin Records artists 2022 Ranked
#11 – Bayanni 
Bayanni is the latest artist signed to Mavin Records, and he was announced on August 23, 2022. He used to be known as Zhenoboy and has several song covers posted online. He launched his official career with a self-titled extended play project. He already has more than 200 thousand followers on social media, and the number is expected to grow as he waxes stronger in the industry.
#10 – Boy Spyce
Mavin Records signed Boy Spyce, whose real name is Ugbekile David Osemeke, in April 2022. He is also among the new school of artists who broke into the industry through social media. He has almost 600 thousand followers on IG, and Twitter combined and has an EP named after himself that has been doing quite well, especially his track titled "Nobody". Boy Spyce is known for his signature bunny, which he carries almost everywhere. He was part of the team that sang the earworm "Overloading".
#9 – Magixx
Magixx, real name Alexander Adelabu, joined Mavin Records in September 2021. He already has an EP titled Atom and notable tracks like "Love Don't Cost A Dime" (which has a popular remix with colleague Ayra Starr) and "Shaye". He too contributed his vocals to the Mavins all-star single "Overloading", which was released in May 2022. Although Magixx has nearly 400K social media followers, most of them are from Instagram, as he is not very popular on Twitter.
#8 – Crayon
Crayon has been with Mavin Records for a while now after signing a contract with the company's annex, Blowtime Entertainment, in 2019. He has grown his Instagram presence to almost 600 thousand followers in that time. Also, music-wise, the youngster was part of the team that sang "All Is In Order" (alongside DNA Twins, Rema, Don Jazzy, and Korede Bello) as well as the 2022 hit, "Overloading". Ladipoe also featured him on "Based on Kpa". On his own, he has released a six-track EP titled Cray Cray in 2019, and he has another hit song in 2022 titled "Ijo Laba Laba".
#7 – DJ Big N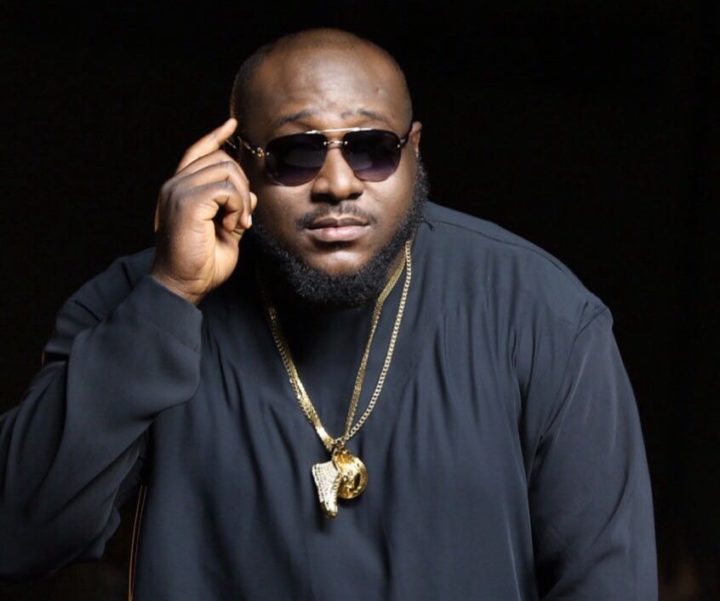 Known for his tagline, "When you're big you're big", DJ Big N made a name for himself as a party disc jockey. Also, he has released several mixtapes for Mavin Records, including "Mavin All Stars", "Surulere Mixtape Volume 1", and the "ENERGY Mixtape". Big N has also toured with the label's stars on international tours, including the Tiwa Savage US tour. He has some singles as well, including "Erima", on which he featured Dr. Sid and Wizkid. He has nearly 400 thousand followers on social media.
#6 – Ladipoe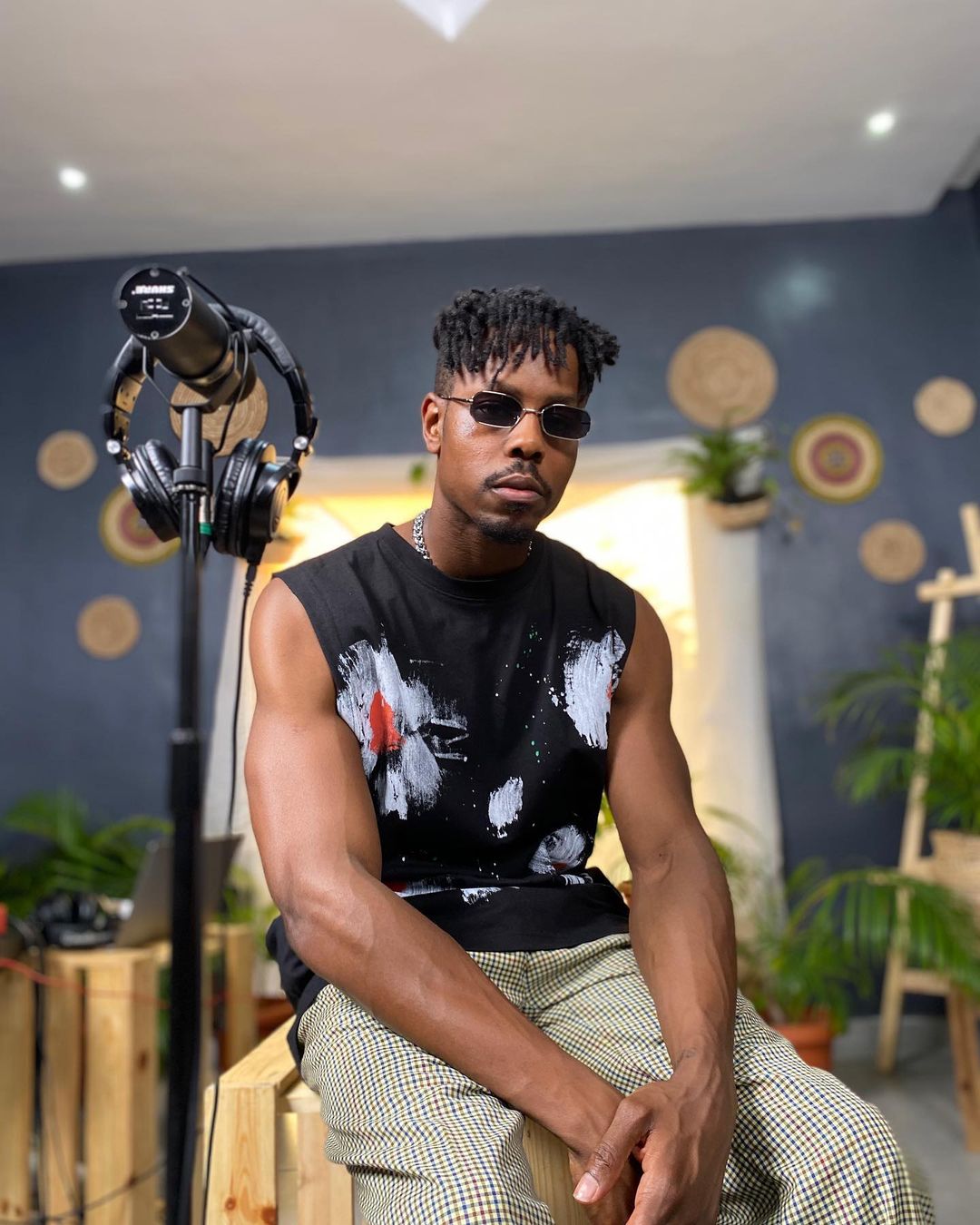 Ladipoe is a Nigerian musician and rapper who has been with Mavin Records since 2017. He broke out after he owned the rap duo Show Dem Camp on their song "Feel Alright". He has released one album, titled Talk About Poe, in 2019 and an EP titled Providence in 2021. He and Simi worked together on the single "Know You", and it earned him a shared Headies award for Best Collaboration in 2020. Ladipoe also had a major hit in 2021 titled "Feeling" (with Buju, who is now known as BNXN or Benson) as well as other popular singles like "Rap Messiah" and "Big Energy". He has almost a million followers on Twitter and Instagram.
#5 – Johnny Drille
Talk about multi-talented, and you may have just name-dropped Johnny Drille. He doubles as a producer and sound engineer at Mavin Records as well as a singer and songwriter. He did a famous cover of Mavin's former singer Di'Ja's single "Aww", and since then, he has continued to impress with his unique vocals. In 2019, The Headies named his single "Finding Efe" as the Best Alternative Song, and he has been nominated for several awards as well. From "Wait For Me", to "Love Don't Lie", as well as "Something Better" and "Bad Dancer", Drille has earned the title of Naija's lover boy. He has more than one million followers on social media. His 2021 studio album "Before we fall Asleep" is still capable of putting a hard guy in the mood to love.
#4 – Ayra Starr
Ayra Starr blew into the music industry with smoke coming out from behind her. Don Jazzy had signed her at 19, but her vocals and sultry delivery would have one believing she was already a master of the craft. Within a year as a professional, she has delivered tracks like "Away", "Bloody Samaritan", and "Beggie Beggie". She already has two projects, one of which is a self-titled EP and her debut album, 19 & Dangerous. She already has a nomination for Best African Music Act at the Mobo Awards and won the Breakout Artist of the Year (Female) award at the 2022 Net Honours. Known as Celestial Being on social media, she has almost two point five million followers.
#3 – Korede Bello
Understandably, the music industry moves fast, and many will argue that Korede Bello fell off. However, in his prime, the baby-faced singer had pulled crazy numbers. As one of the first set of signees to Mavin Records, his singles like "Godwin", "African Princess", "Romantic", and "Mungo Park" ensured that the label's name stayed on the map for a long time. Between 2014 and 2016, he won about ten awards, such as one Headies, one Nigeria Music Video Awards, and more. He has nearly 6 million followers on Instagram and Twitter.
#2 – Rema
Arguably Mavin's biggest international music export since Tiwa Savage, Rema is the king of the new school. He has been here for just three short years, but his catalog is so long that it seems he has been doing this for a decade. Starting with singles like "Dumebi" and "Iron Man", Rema worked his way into becoming a maverick. By the time his career clocked three, he was already a household name in the US and was selling out venues all over the world. He has a dedicated fan base called Ravers and has won awards such as The Headies Next Rated in 2019, the Soundcity MVP Awards Best New Artist, and was nominated for BET Awards in 2020 alongside Burna Boy and Wizkid in the Best Viewers Choice: International Act category. Rema has been nominated for an MTV Europe Music Award, and it is impressive what he has done so far. He has more than 7 million followers on Instagram and Twitter.
#1 – Don Jazzy
At the summit is the don himself, and he is far ahead of the signees in his record label. In the early 2000s, he pioneered a new type of Nigerian music that was bold and embraced wantonness. He has managed to stay clear of controversies and appears to be on good terms with everyone. Which is strange because rivalry is what drove many artists' careers upward. However, Don Jazzy does not need online drama to stay relevant. He keeps adapting to trends and staying at the top. As an artist, he has an epic discography that is underrated most times, but he has still assembled a strong team that he pushes and produces for on many occasions. Twenty-one million people follow him on Instagram and Twitter.
Do you agree with this list? Share your thoughts below.
RELATED ARTICLES:
– Meet Black Sails Eleanor Guthrie actress, Hannah New | 10 facts on relationship, lesbian partner, net worth
– Meet the major cast of the Game of Thrones prequel, House of the Dragon
– How to style a hoodie for a fashion-forward look
– Best 15 true crime documentaries to watch on Netflix 
– Jayson Tatum Lifestyle and Net Worth.