Warner Bros. Pictures dropped the news of a Superman reboot at the wrongest of times; on Henry Cavill birthday. Fans are ripping the company apart for what they see as a sign of disrespect for the widely loved actor.
While the studio did not openly make the announcement, fans tie it to being behind the The Hollywood Reporter article. It is not strange for companies to leak news about a project via a popular new outlet like THR and not take credit for it.
The film studio had even posted about Cavill's birthday, yet, angry fans think this is a tongue-in-cheek statement.
Happy Birthday to the Man of Steel himself, #HenryCavill. If you could have any of Superman's powers, which one would you choose? pic.twitter.com/ZX5Yhkz5L7

— Warner Bros. India (@WarnerBrosIndia) May 5, 2021
Already, the news of a Superman reboot has rubbed DC fans the wrong way since it was hinted at months ago. However, in February 2021, when Ta-Nehisi Coates was hired as scriptwriter and J. J. Abrams as producer, they revealed that a black actor was going to be in the lead role.
Also read: Everything you need to know about Zoë Kravitz Catwoman in "The Batman"
This news was first interpreted as the introduction of Calvin Ellis or Val-Zod — two black characters in DC comics who had taken the role of Superman. Thus, they believed that Henry Cavill's Clark Kent Superman will still exist.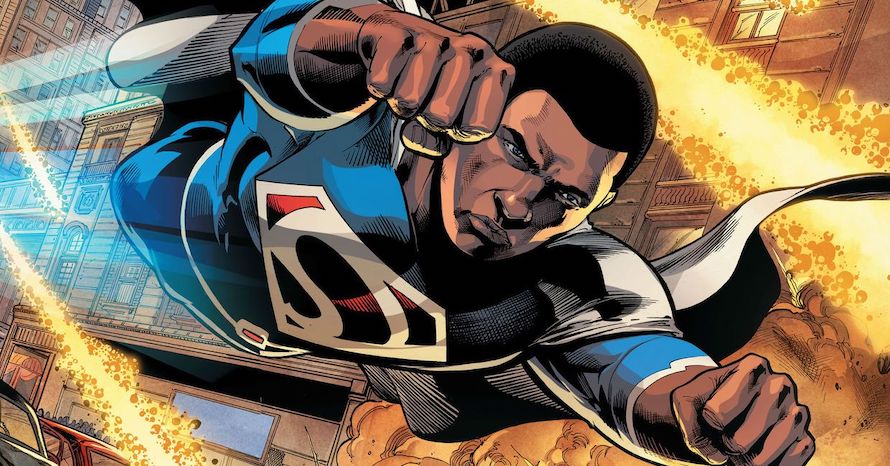 This if far from the truth. What Coates and Abrams are working on is a Black Kal-El (Clark Kent). This means that Warner Bros. was making good its alleged plan of stifling the #SnyderVerse.
They are now taking it further by using the THR Superman reboot announcement to take the shine away from Henry Cavill's 38th birthday, many fans claim.
@warnerbros are just so out of touch and has no idea how to run @DCComics. it's pretty messed up to announce a superman reboot on Henry Cavill's birthday. The only dude who should be Kal El right now. Please just sell @DCComics to someone who will do the right thing for it

— Nick Abrahamson (@nickabrahamson) May 5, 2021
Seriously!? What the hell? How disrespectful can you be @wbpictures it's SO messed up to announce a Superman Reboot on Henry Cavill's birthday?! wth is wrong with you? This dude put in the work and this is how you treat him? WTF? pic.twitter.com/o0kV1TIq6S

— Joe Vargas (@AngryJoeShow) May 6, 2021
They are taking matters into their hands as it seems, with the hashtag #HenryCavillSuperman:
My Superman forever. #HenryCavillSuperman #RestoreTheSnyderVerse pic.twitter.com/ueaL35BYx4

— Facu #RebelMoon (@beautifullie_11) May 5, 2021
This is literally every fan's reaction to that racism covering piece they put out earlier today #HenryCavillSuperman pic.twitter.com/M1CfiuiBSO

— ?????? of SnyderVerse (@Itssan17) May 5, 2021
Henry Cavill is our Superman. Lets get #HenryCavillSuperman trending right f'ing now ?? pic.twitter.com/H9u5pK1rQ0

— ?????? of SnyderVerse (@Itssan17) May 5, 2021
What do you think about a Superman reboot with a Black person playing Clark Kent? Will Warner Bros. decision to stop the SnyderVerse ultimately ruin DC Comics? You may also like our recent article Mark Wahlberg and other Hollywood actors who changed their bodies for a movie role