These hot lesbian celebrities have learned to accept themselves for who they are and continue to flourish. For some others, their surroundings, upbringing, and even government laws prevent them from coming out.
However, if there is no threat to one's life or livelihood, it is vital to believe in yourself and experiment. While coming out may not be an issue for many people in countries that have laws that recognise and protect their rights, some still face the problem of meeting persons like them.
Unlike heterosexuals, it is still difficult for lesbians to meet on the street, at school, at work or just in the company of acquaintances. There are many reasons for this, with one being that appearance alone is not an effective way to identify a person's sexuality. This is why lesbians may be apprehensive of approaching women and being misunderstood, blamed or even abused.
In this case, a dating site will help a lot because it automatically helps with the identification aspect. For example, women in lesbian dating Australia circles have found these kinds of sites very helpful. In 2017, industry bodies claimed that 4.5 million Australians use dating sites, with more than 60 per cent of this number being women.
Related article: Demi Lovato identifies as non-binary – See 5 things that you should know about non-binary persons.
Here is a list of hot lesbian celebrities who have publicly revealed their sexuality:
Megan Rapinoe
Rapinoe is a US Women's football star who came out publicly in the July 2012 edition of Out magazine. Since then, she has dated several other famous women including, Australian soccer player Sarah Walsh (2009 – 2013), Sub Pop recording artist Sera Cahoone (2013 – 2016), and basketball player Sue Bird of Seattle Storm (2016 – 2021).
Lena Waithe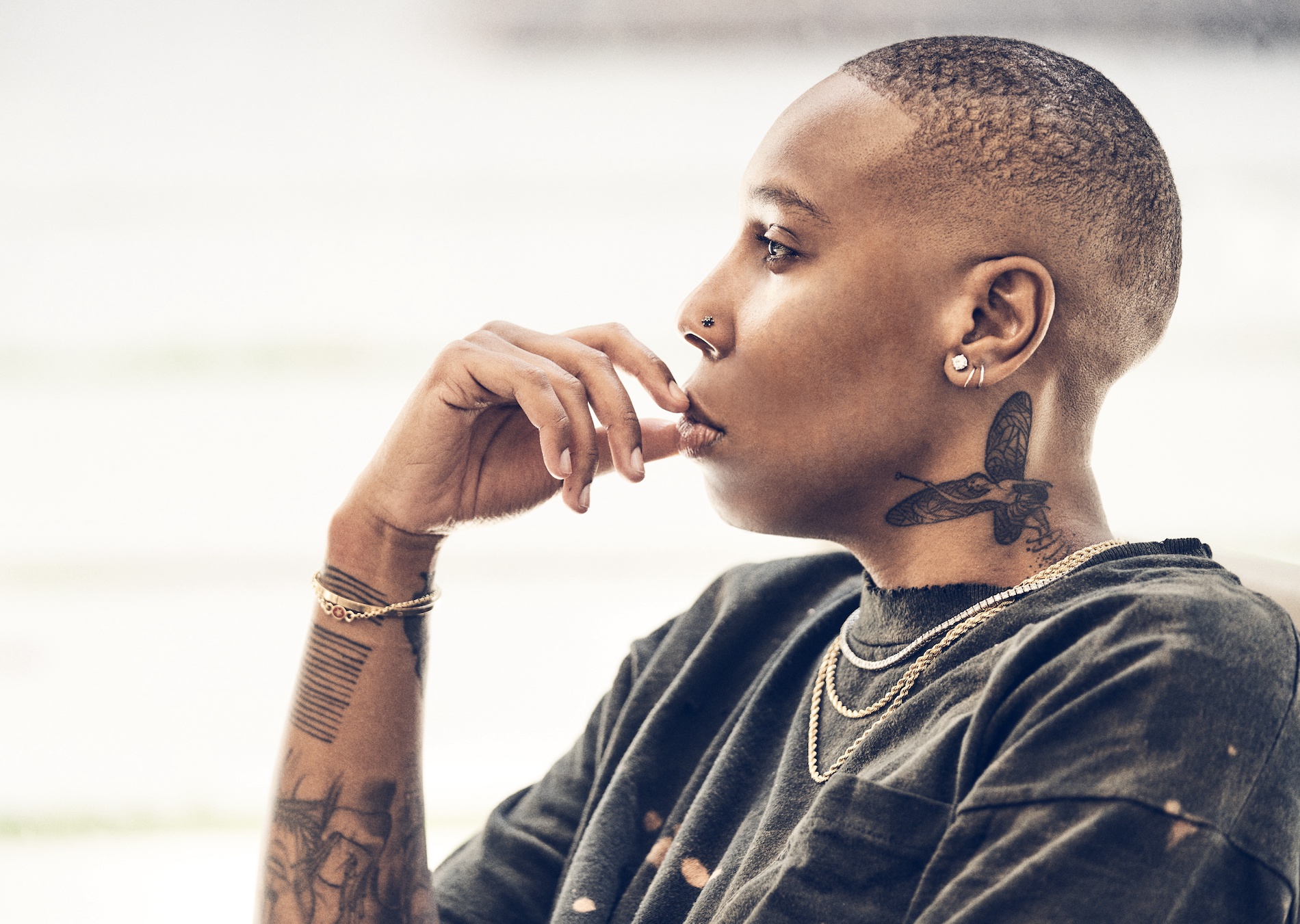 American screenwriter, producer and actress Lena Waithe is a masculine-presenting lesbian – which means that she exhibits some stereotypical butch traits without fitting the masculine stereotype associated with butch lesbians. She was previously married to Alana Mayo, a content executive at Orion Pictures, before they ended their marriage in January 2020.
Sarah Paulson
American actress Sarah Paulson, known for her several acting roles, including 12 Years a Slave (2013) and Bird Box (2018), used to date only men until she became involved with fellow actress Cherry Jones from 2004 to 2009. Explaining her sexuality to the public, Paulson says it is a 'fluid' situation. She has been in a relationship with actress Holland Taylor since 2015 and was ranked one of the best dressed women in 2018 by the fashion website, Net-a-Porter.
Audre Lorde
Famously self-described as "black, lesbian, mother, warrior, poet," Lorde was an American writer, feminist, womanist, librarian, and civil rights activist. Although she passed in 1992, her life remains a reference point for many down to this day. She married a gay man, Edwin Rollins, and had two children with him before engaging in several same-sex relationships with women like Frances Clayton, Mildred Thompson, and her life partner, black feminist Dr Gloria Joseph.
Ruby Rose
Australian model, actress, and television presenter Ruby Rose played Kate Kane / Batwoman in the first season of the CW television series Batwoman (2019–20), but it was her debut on Orange Is the New Black that made the public interested in her personal life and sexuality. Rose says that she is sexually fluid and had come out since she was 12 after suffering verbal and physical abuse by her male peers and sexual abuse by a relative. "What I have learned from the struggles of mental health is just how strong I am," she said. Rose was in a relationship with singer Jess Origliasso of the Australian singing duo, The Veronicas.
See also: Angelina Jolie, Jada Pinkett, Willow Smith and other openly polyamorous female celebrities.
Ellen Degeneres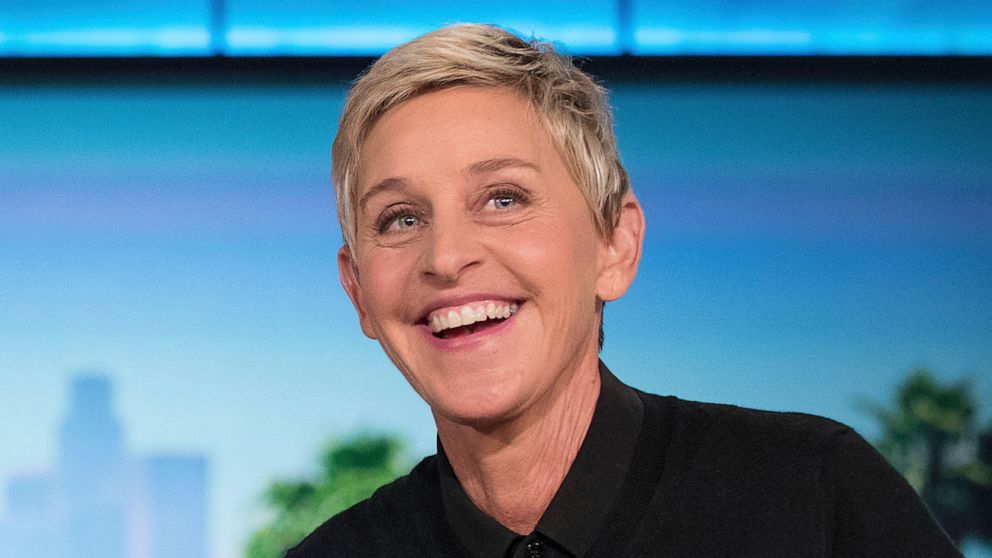 Having come out as far back as 1997, Ellen is one of the most famous living lesbian figures in America. She mentioned that her mother was initially shocked when she came out but has since become one of her strongest supporters. Degeneres has been married to Portia de Rossi since 2008.
Catherine Bell
She is a British-American actress, model, and movie producer who became famous in Hollywood for her role as Lieutenant Sarah Mackenzie in the television series JAG, which aired from 1997 until 2005. Catherine has been in a relationship with US photographer Brooke Daniels, and they have lived together since 2011. Both of them were previously married to men and had two children each before ending their marriages.
Kate McKinnon
Well known for her character work and celebrity impressions on the sketch comedy series The Big Gay Sketch Show (2007–2010) and Saturday Night Live (2012–present), McKinnon has dated journalist Bari Weiss and photographer and actress Jackie Abbott. She openly thanked Ellen Degeneres for making it less scary for her to accept her sexual orientation.
Hayley Kiyoko
Singer Hayley Kiyoko is also called "lesbian Jesus" by her fans, and she claims to have known she 'liked' girls from when she was six years old. Kiyoko grew up struggling with her feelings, fearing rejection and judgment if she came out, but it all turned out well in the end. She says that she wants to, through her music, normalise lesbian relationships.
Janelle Monae
The singer says she identifies with both bisexuality and pansexuality, also adding that she identifies with the non-binary community because it resonated with her, especially as someone who has pushed boundaries of gender.
Conclusion
In 2021, more and more women are embracing their sexuality, with the number of lesbians who are out publicly growing by the day. Even in a heteronormative industry like music, more singers are challenging the status quo, allowing more people to live as they prefer. The importance of lesbian stars is clearly seen in the example of Kate McKinnon above, and her example is far from being an unusual case.
The courage to experiment is now in abundance, and likely, it will be easier for same-sex people to meet in several of the places where heterosexuals meet. Until it becomes an acceptable worldwide practice, dating sites remain invaluable.
You may also like to read our latest article, Sunny Sandler Biography: Adam Sandler daughter, Grown Ups star, family.