Dianne Doan is a tall, slim and attractive Canadian actress and dancer whose beauty is appealing, alluring, and exquisite. In grade 9, she developed a passion for acting and took drama classes as an elective. From the age of ten, Diane started learning how to dance.
Her first performance as a dancer was in 2010 when she performed at the Winter Olympics opening ceremony and as a backup dancer for Michael Buble. Doan featured as a dancer in music videos for artists like Big Time Rush and Marianas. She performed on Fox's So You Think You Can Dance, a multi-Emmy Award-winning dance competition series. 
Early Life and Education
On 8 September 1990, Dianne Doan was born to her Vietnamese parents in Abbotsford, British Columbia. She has two sisters the names, Theresa Doan and Annie Doan. Her mother's name is Tam Anh Doan, and her father's name is unknown. Dianne's grandmother is Chinese, which makes her 1/8th Chinese and Asian. Her Fiancée, Manuel Luis Jacinto, popularly known as Manny Jacinto, is Filipino Chinese descent. He was born in Manila, Philippines, on 19 August 1987.
Three years after his birth in1990, his family relocated to Richmond, British Columbia, Canada. He holds Filipino-Canadian Nationality, and he practices the Christian Faith. However, there is no information about his family or his parents. Growing up, he was into baseball and basketball. He attended an all-boys catholic high school, Vancouver College. He proceeded to the University of British Columbia, where he acquired a Bachelor's degree in Civil Engineering "B.Eng."
Top 10 Facts About Dianne Doan
In October 2010, she made her first TV show appearance as Lisa in an episode titled 'Monitored' of the fantasy mystery drama series 

Tower Prep

.

She has endorsed and promoted several brands, including 

Giuseppe Zanotti

, Francesco Paolo Salerno, Bloomingdale's, Camilla and Marc, Christopher Bu, and Yann Haute Patisserie's social media.

At age 10, she started learning how to dance. Her first performance as a dancer was in 2010 when she performed at the Winter Olympics opening ceremony and as a backup dancer for Michael Bublé.

In 2016, she became the first Asian woman to land a role in Vikings, where she played the character of Mai Ling.

At some point in Manny's life, his parents were skeptical about the career path he wanted to choose for life. One day, his father called him, sat him down, and asked him what he wanted to do with his life. He was so confident about what he wanted to do with his life that he asked his father to give him five years.

Manny, one of Hollywood's most, remained single for a long time after ending his relationship with Janet. Rumors started flying around that he was gay until he became engaged to Dianne Doan.

The producers starred her in one of the most anticipated movies of 2022, titled 

Top Gun: Maverick

 alongside Thomas Cruise Mapother IV, popularly known as Tom Cruise. 

Even though Doan is young, she has achieved a lot in the entertainment industry.

Her fiance engaged her after a few years of dating. He wanted the proposal to be unique and unexpected, it worked, and they both were happy.

Both Manny and his fiance Doan are celebrities, but they still do well to live private lives.
Read Related Articles:
–Tom Cruise shares new updates on Top Gun sequel.
–Everything you need to know about Doreen Lioy, ex-wife of serial killer Richard Ramirez
–21 Scariest Asian Horror Movies To Watch
Career
In grade 9, Dianne Doan picked interest in acting when c2 drama classes were optional. When she started her career, she performed as a dancer in the opening ceremony for the 2010 Winter Olympics in Vancouver. She acted as a backup dancer for Michael Bublé. She became into the limelight in 2015 when she appeared in the Disney Channel television film Descendants, where she portrayed Lonnie, a character of Chinese descent, through her parents, Mulan and Li Shang. She was absent in Descendants 3 because she became busy on the professional ROAR team for Northern Wei.
Before coming to the limelight, she made minor appearances on shows like Once Upon a Time and Impostor back in 2013 In 2016 she played a significant role in History's Channel Vikings, where she played the role of Yidufor season four. In 2017, she was featured in the main cast of Cinemax's Warrior, where she played the character of Mai Ling.
Doan has appeared in several TV series and films which include- Descendants (2015), Vikings (2016), Descendants 2 (2017), Guidance (2017), Legends of Tomorrow (2017), Last night in (Suburbia2017), Good Trouble(2019), Warrior (2019-present), Agents of Shield (2020)
Jacinto, Dianne's fiancé, is a veteran actor who has featured in short films like Broken Sword: Shadow of the Blade in 2012, where he played the role of Kenji. In 2013, he featured in Tele, where he played the role of Tommy. Jacinto starred in John Apple Jack, where Jacinto played the role of a street kid. He starred in The Good Place, where he played the role of Jason Mendoza. In 2015, he featured in Dead Rising: Watchtower, where he played the role of Dead Soldier. 
He also starred in Even Lambs Have Teeth, where he played the role of Vince. He also starred in Brittney Grabill: Goodnight, where he played the role of Dan. In 2016, he featured in Peelers, where he played the role of Travis. He has also starred in movies like, Once Upon a Time, Supernatural, and Untold Stories of the ER in 2013. In 2014, he featured in movies like The 100, Rogue, Lighthouse, Rush, The Unauthorized Saved by the Bell Story, Paper Angels, and Only Human.
In 2015, he starred in movies such as Bates Motel, iZombie, Backstrom, Wayward Pines, and The Romeo Section. However, none of these actions brought Jacinto to the limelight. In 2016, he starred in the NBC Sitcom titled The Good Place, where he played the role of Jason Mendoza. His performance in this movie made him nominated for Gold Derby TV Award and IGN Award.
Personal Life
The famous Candian actress is 5 ft 6 inches tall, and her weight is about 60 kg. Her hips are 34 inches, and her waist is 24 inches. She has dark brown eyes and dark brown hair color. Dianne Doan is a Disney actor best known for her role as Loonie in the Disney channel original film Descendants.
Although she is a celebrity, she tries to keep information about herself from prying eyes. Dianne once dated Booboo Stewart. She didn't give further insight into her past relationships. Dianne is currently engaged to Manny Jacinto, a Canadian Actor born in the Philippines. After dating a few years, Manny Jacinto engaged Dianne Doan on 9 November 2019. 
Before Manny Jacinto asked her out, he took Dianne to different locations that meant a lot to them. Jacinto took her to the spot where they first met, where they first had a date, and where they first danced. According to Jacinto, he thinks she thought he would pop up the proposal question when they get to the first location, but the actor didn't.
He guessed she was a little disappointed. After taking her through five different places, they arrived at their final place, where both families were waiting for them. Manny went down on one of his knees to propose to her. She gave him a yes response, and he engaged her right there.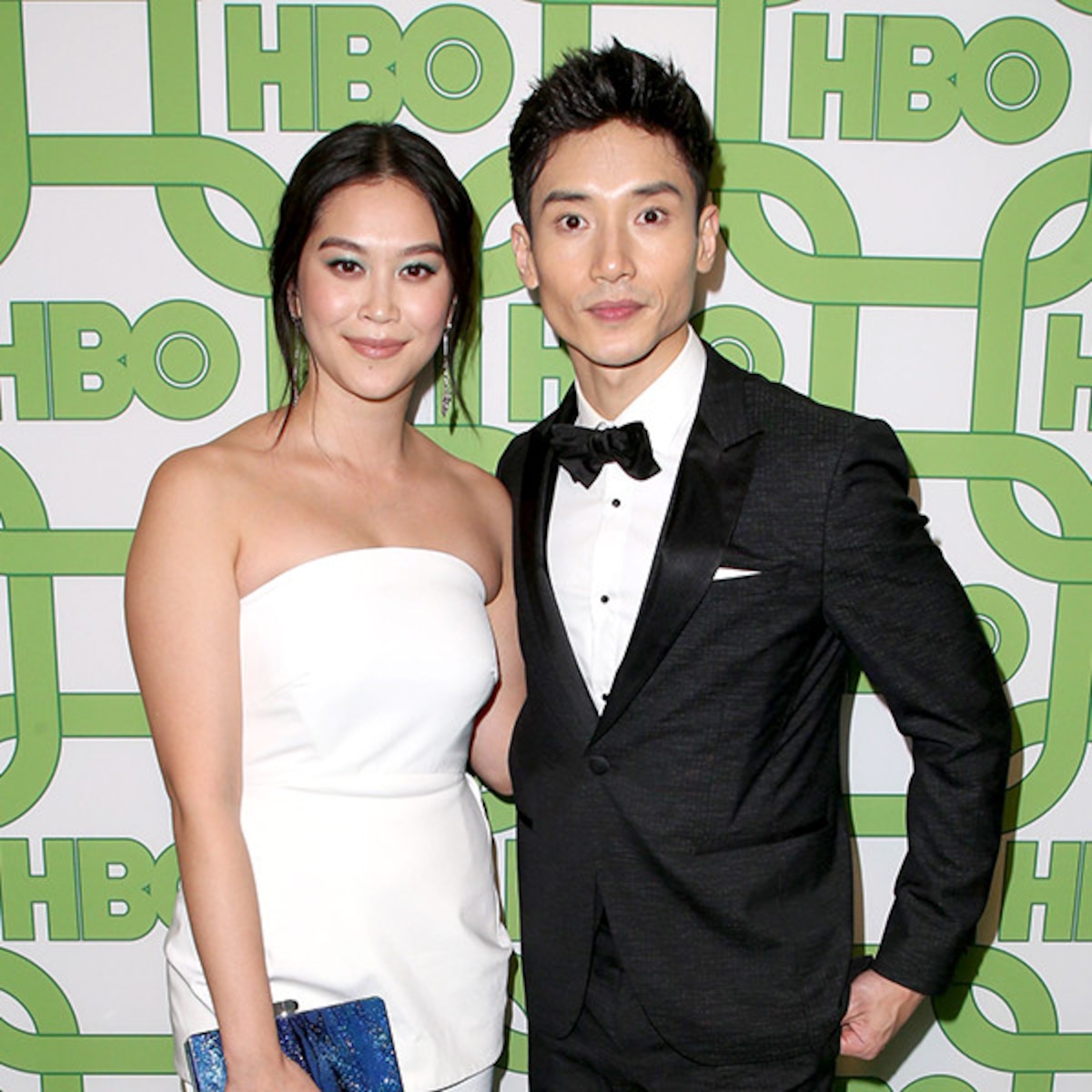 Social Media
She's on various social media platforms, such as Twitter @diannedoan, with 24k followers. On her Instagram @diannedoan, she has 426k followers. Manny Jacinto is on various social media platforms, such as Twitter @mannyjacinto, with 132k followers. On his Instagram page @mannyjacinto, he has 563k followers. 
Latest News
Manny Jacinto is preparing to play a role in one of the most anticipated movies of 2022, Top Gun; Maverick. The movie stars Tom Cruise. Manny Jacinto plays the role of a Pilot named Fritz. Other details on the parts he'll play in the movie are unavailable.
Net Worth
Dianne Doan's net worth is around $ 1.5 million, according to reliable sources. She earned that money from her acting career and dancing. According to different sources, Manny Jacinto's net worth is around $2 million, which he gained from his acting career.
Conclusion
Dianne Doan is a skilled Veteran Actress. Her natural endowment with a touch of Asian ancestry is in the movies she has featured in. She is also a diligent person who once told a story in which Skill and hard work combined with opportunity. Dianne is a role model to many young people because she has achieved what most of her contemporaries are yet to achieve at a young age.
Also, read our latest articles:
–How Dwayne "The Rock" Johnson balances hectic personal and professional life
–Does Caitlyn Jenner Have A boyfriend Now? Marriage/Dating History revealed!
–What Are PCO Car Requirements In 2022?