Tim Bergling, known better by his stage name Avicii, died at 28, and we look at five of the most unpopular stories about him.
While it appears that Avicii died too young, he was still able to amass the semblance of a cult following in his short career. Many of the discussions about him concern his achievements as an artist, such as inspiring several artists in the EDM genre like DJ Kygo, Alan Walker, Diplo, Sebastian Ingrosso, Felix Jaehn, Martin Garrix, and DubVision.
Additionally, he has been credited as a 'pioneer' for attempting to bridge the gap between country and electronic music. Also, on 8 September 2021, Google Doodle celebrated what would have been his 32nd birthday with an animated video featuring "Wake Me Up" in support of National Suicide Prevention Week.
Here are some of the five facts you may not know about Avicii:
1. Philanthropy
While Avicii struggled with his personal problems, he also sought to help others solve theirs. In 2011, he and his manager, Pournouri, started a charity dedicated to alleviating global hunger called House for Hunger. The organisation donated $1 million to Feeding America and helped fund the efforts of The Feed Foundation. Also, his music videos for "For a Better Day" and "Pure Grinding" supported campaigns to end human trafficking and gang violence.
Also read: How did Instagram star and viral personality, Mari Marroni become famous?
2. Near-death experience in 2012
When he was 22, Avicii consumed excess alcohol that developed acute pancreatitis and was hospitalised for 11 days. Then, in 2014, he had both his appendix and gallbladder removed via surgery. However, both his physical and mental health was already in decline at the time. You may ask why he struggled so much with depression; the next story will answer that.
3. Pressure from his management and fame ruined his life
Those who knew him from childhood all had the same opinion about Avicii's career; "Tim was not made for the business machine he found himself in; he was a sensitive guy who loved his fans but shunned the spotlight." 
He began mixing at the age of eight and only became an official musician at 16. Even then, he was not after fame but after several successful remixes, he wrote his first song, "Seek Bromance", in 2010, and it reached the top 20 in several countries, including Belgium, France, the Netherlands, the United Kingdom, and Sweden.
From then on, it was inevitable that he would be famous. Yet, in 2016, after an early run of success and tours, he retired from performing live because of his health. However, GQ said his management continued to pressure him to perform, and fans were sending a 'flood of hate mail' because of the shows he cancelled.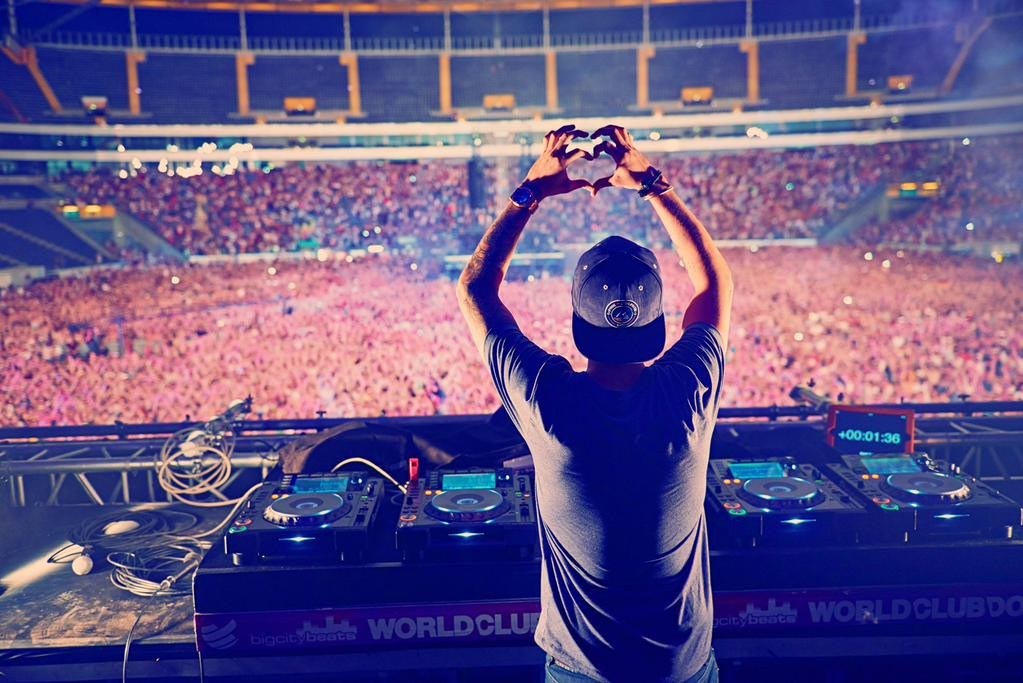 Additionally, his manager, Arash Pournouri, never agreed that the musician had a mental health issue despite knowing Avicii suffered from 'anxieties'.
4. Avicii died from suicide by exsanguination
Tim Bergling killed himself by cutting a nerve with broken glass and bleeding to death; exsanguination is death caused by blood loss. Initially, out of respect to his legacy and family, the details about his death was withheld from the public.
The official reports at the time were that he was found dead, and there were no criminal suspicion or evidence of foul play. His family explained that his nature as an 'over-achieving perfectionist' and touring led to extreme stress and depression.
"He really struggled with thoughts about Meaning, Life, Happiness. He could now not go on any longer," part of the statement read.
See also: All new milestones and records by Kanye West "DONDA" album.
5. Mental health awareness through his death
Following his death, his family launched a mental illness and suicide prevention foundation named Tim Bergling Foundation. It works internationally to educate people and businesses on the issues surrounding suicide and mental health. The foundation also has interests in tackling climate change, conserving endangered species, and managing business development.
The BBC reported that Avicii's suicide opened many people's eyes in the music industry to its seriousness.
Understandably, Avicii was a revolutionary musician and record producer, but while we talk about his achievements in the industry, it is vital to remember the person he was.
You may also like to read our latest article, Olivia Munn is pregnant! John Mulaney says he is going to be a dad.