Are you someone who's considering selling their house and would like to move on? However, does your home have problems—such as a leaky roof or finicky plumbing? Or maybe an ugly 1950s kitchen with orange cabinets? Or ripped carpet?
And if you really think about it, it might not be worth fixing the house before selling it. In fact, you don't really want to fix it at all—you just want to get rid of the house as soon as possible.
If you need help finding a solution, here is one: sell your house as-is!
What Does It Mean to Sell My House As Is?
Selling a house "as-is" means that you will not make any improvements to the property or pay for repairs.
Not paying for repairs is important because many home buyers will negotiate with you based on the home's overall condition. For example, they might ask for a reduction in the final price if your roof needs to be replaced and costs $5,000.
Selling as-is means that you can't expect anything to happen. Whatever the buyer sees, they get. It's a fixer-upper; therefore, it's priced and promoted to sell quickly. As a result, you don't need to spend extra money on it, and buyers can get a lower price.
Should I Sell My House As Is?
At this point, you must be wondering if you should sell as-is. If you're still on the fence, here are some pros and cons to help you decide.
Pros of Selling a House As Is
Don't wait forever for a contractor before you can list your house. 
Selling your house as-is is much more time efficient because most offers from buyers are cash. You also don't have to list your house in the traditional real estate markets. This will make closing much quicker since you won't have to go through the tedious mortgage approval process, which can always slow things down.
Home Renovations can get quite expensive. 
Sometimes, just renovating a 100-square-foot kitchen could cost you $15,000! It is not worth taking on debt to fix your house. You can make quick money selling your home as-is.
Cons of Selling a House As Is
An as-is home might be more attractive to buyers due to its lower price. However, don't be surprised to see some buyers turn away due to the extensive repairs required. 
Some lenders may not approve buyers for a mortgage on fixer-uppers. This might limit your buyers. Those interested in buying your house are more likely to be investors or house flippers.
Even though selling as-is is a fast way to make money, it doesn't mean you'll get tremendous profit. 
When you sell a house as-is, it usually means that there is a lot to do. The buyer will have to pay the costs. Thus, potential buyers will tempt you to lower the price to cover those repair costs.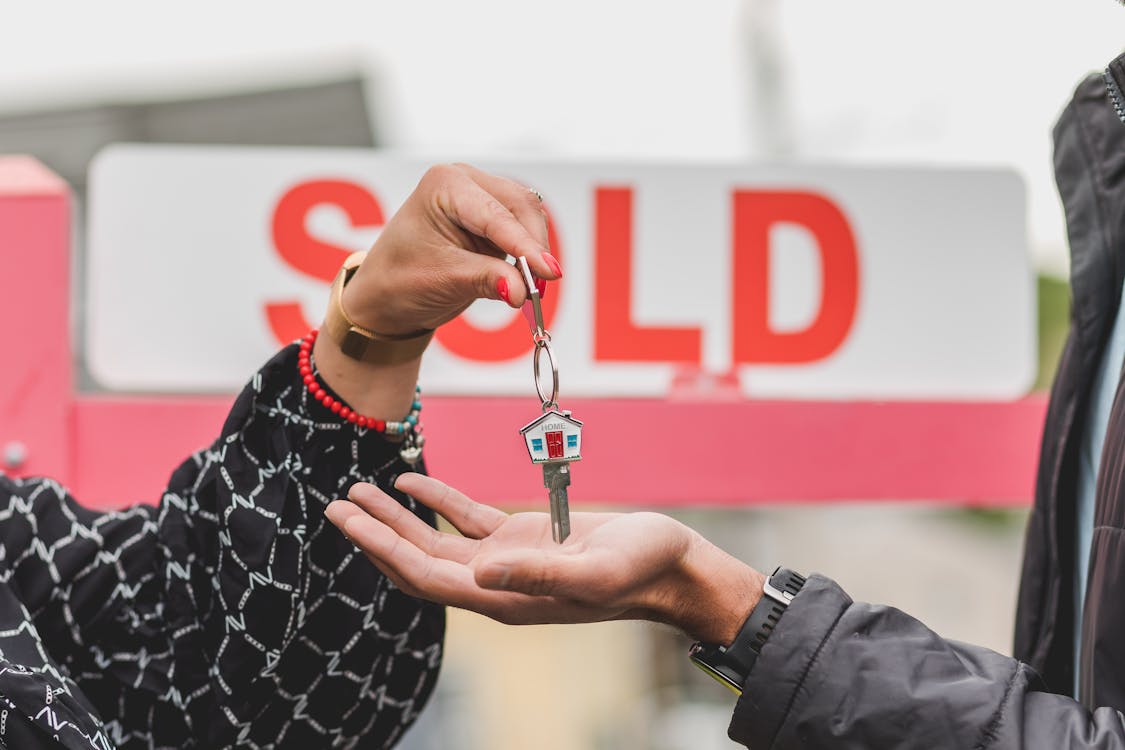 How to Sell a House As Is
Although it might seem complicated, selling your house as-is is really simple. Here are the steps you should take:
Although you might not be able to afford an agent, we believe having a professional help you sell your house is well worth the expense.
They will help you determine a realistic price. To determine the market value of similar homes in your area, selling agents conduct a comparative marketplace analysis (CMA). This will allow you to set a fair price and keep your home off the market. 
They will also be able to help you find the right buyer. Agents have access to the Multiple Listing Service, a home-listing system that is only accessible to real estate professionals. The MLS can be used to connect you with legitimate buyers who are interested in buying an existing home.
If you're looking to sell your house as-is, eXp Realty's property search features can help you find the right buyers quickly and easily. With their extensive network of agents and innovative technology, eXp Realty can connect you with interested buyers looking for properties like yours.
Be Transparent About House Defects
Before you make a deal, potential buyers must know what they are getting into. It is the right thing to do and, in many cases, the law.
Some states require that you give buyers a disclosure report. This will show potential buyers any problems in your home and prevent them from trying to cancel the deal.
A professional inspection can help you sell your house faster by proving that you have nothing to hide. This will also help you avoid any issues regarding disclosing issues with your home. 
Get Cost Estimates for Repairs
You can determine the cost of fixing your house once you understand its problems better. Of course, you don't need to fix everything. If you can, get cost estimates from local contractors; it will give you more leverage when buyers try to lower your price.
During this process, you might be able to find some repairs that fit within your budget. You'll be able to make more money if you do the repairs. Make a list of the work that needs to be done, and then start estimating the cost.
Setting a price for your home is more than knowing the needs of your home. It's also about knowing the strengths and weaknesses of your home.
When setting the price, be realistic! Also, know that buyers will make offers as well. So, keep an open mind.