Romance isn't only in the air on valentine's day, it's all around you every single day that you spend with your significant other. To celebrate your relationship, you should set aside the time to take random trips several times a year. Where else to do this but at the most romantic places in the world?
What makes these locations so romantic? Well, the ambience, the time off that you get with your partner to engage in decadent activities and the new understanding that you get of each other when it's just the two of you and a new environment.
Everyday activities can take their toll on your relationship so going on romantic trips to strengthen your bond is great, no matter how you met—whether at a bar, a gay dating sites UK website, or just walking down the street. Travel has so many positive effects on your relationship, and a few are outlined below.
Why travel has a positive effect on your relationships
The first few months of a new romantic relationship are known as the honeymoon phase. This is the period when you both revel in the bliss of having ignited a new relationship, and you're caught in the joy and bliss of having each other.
You buy each other flowers, stare into each other's eyes over dinner, and smile sheepishly, wondering how you came to be this lucky. This phase only lasts a few months, though, before you settle into the less exciting parts of your relationship. This is where traveling becomes essential for the reasons outlined below.
Travel adds variety to your relationship. Break out of routine by planning a spontaneous trip to somewhere you've always wanted to go. Your trip can be as short as a weekend or as long as a month. Your relationship will strengthen thanks to these trips, and you'll be happy you did.

Traveling helps you get to know each other better. What better way to get to know your partner better than to travel with them? To learn their packing techniques, how early or late they arrive for the flight, their etiquette with strangers? The information you glean can help you decide whether to invest your time and money into the relationship or call it quits.

Couples learn to communicate better while traveling. Spending a lot of time together on a trip forces you to talk to your partner and iron issues out. Failing to do this means that you will carry anger and bitterness throughout your trip. In this way, traveling together helps you and your partner learn to communicate better.

Traveling helps couples to improve their sex lives. Several couples have revealed that some time away from the monotony of routine and work improves chances for romance. In fact, going on trips together is believed to be better for a couple's sex life than receiving gifts, big or small.
Why traveling as a couple is better than alone
Couples who travel together stay together. Ever wondered why? While going on trips alone gives you a certain thrill and provides spontaneity, traveling with your partner can be twice as exciting as you see new sights and visit new places with the one you love.
What's more, traveling together accustoms you better to each other and prepares you for married life, if that's something that you both want. In what ways is traveling as a couple better, though?
You work as a team while traveling together.

Get to experience new things together.

You break routine, at least for a little while.

Get to see each other both at your best and your worst.

You will get to create new memories together.
How to choose an excellent place to travel for gay couples
Before you travel to unfamiliar places, you need to do some research, especially on how LGBT+ people are treated there, to avoid unnecessary unpleasantness.
As of 2019, 77 countries had anti-gay laws, 12 of which have death sentences for same-sex couples. This is why you need to do a lot of research into what you're doing before booking a ticket and getting on a plane.
Some of the things to look out for when choosing a good place to travel are the legislation in your intended destination. It would help if you also looked out for hotels and bars where you can comfortably relax and have a good time without the fear of discrimination or harassment.
You should remember that the metrics that you use to measure your own comfort could be different for others, so pay attention to details and do your research based on your own specifications.
Nonetheless, some top destinations have been acknowledged by a number of gay couples as some of the most gay-friendly locations in the world.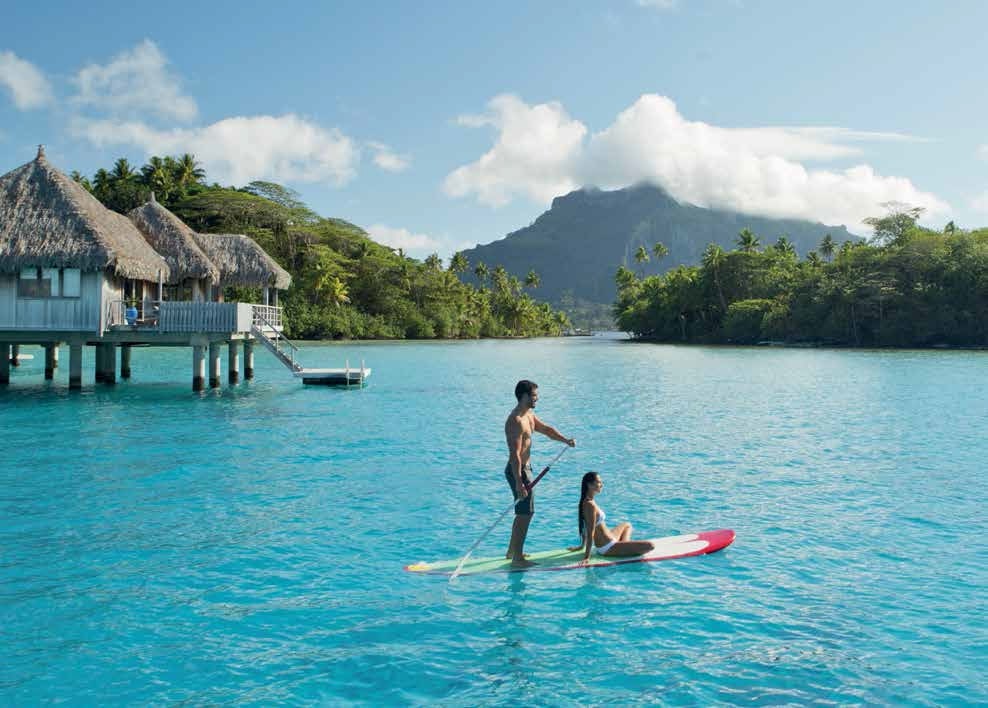 Some of these are Tahiti, a French Polynesian island that is open to gay couples. In fact, you will probably find the best strip clubs and gay bars on this island. Other choice destinations are Ibiza, Spain, and Cancun. They are known for their picturesque locations and their hospitability to all, whether straight or gay. New York, Berlin, Mexico City, and Tokyo are not far behind when it comes to entertaining gay people, as well. It all depends on what you're looking for and how much fun you want to have.
Especially for a gay couple, one great tip for traveling is to do it in groups to enhance safety. So, if you have friends with whom you can go on trips, there's no harm in buddying up. You can reconvene when you want to and split later. It all depends on you.
Conclusion
Romantic trips are integral to the health and longevity of any relationship. Traveling together adds variety to your relationship, helps you get to know each other better, and helps you learn how to work as a team.
When going on trips, remember to do a lot of research so that you can spend your time at a lovely, conducive destination. Finally, remember that traveling as a group is safer than going alone.