Welcome to our guide on how to implement music in your corporate environment! Music can be a potent tool to foster productivity and create an atmosphere for success. In this article, we'll define what a corporate environment is and the benefits of using music in one. By the end, you'll have the knowledge to get your workplace rockin'!
Definition of a corporate environment
The corporate environment is the physical and cultural aspects of an organization that shapes the way employees interact with each other, their customers, and the organization itself. This includes things like the physical layout of the workspace, the behavior of employees, the organization's mission, values, and goals, as well as the organizational culture.
Every management needs to make timely efforts to improve the corporate environment for the betterment of their employees, customers, stakeholders, and most importantly the organization itself. One such sincere effort that can be taken is implementing music in the work environment. Wondering how and why? Let's dive into the details below!
Why Music in a Corporate Environment?
Music can have a positive impact on employees because of its healing effects in the following manner:
Enhanced Productivity:

Studies have shown that music can help people focus and increase productivity. Listening to music while working can help people stay on track and complete their tasks more quickly.

Delightful Mood:

Music has been known to improve people's moods, which can lead to increased motivation and improved team morale. Music can also help people relax and reduce stress, which can lead to better decision-making and problem-solving.

Stimulates Creativity:

Music can stimulate creativity by helping people think more imaginatively and outside the box. This can result in more innovative ideas and solutions.

Foster Teamwork:

Music can help build camaraderie among team members by inspiring collaboration and communication. It can also help build trust and encourage people to take risks.

Better Communication:

Music can help people communicate more effectively by providing a common focus and a shared experience. This can lead to productive interactions and, hence, better decision-making.
Ways of Implementing Music in a Corporate Environment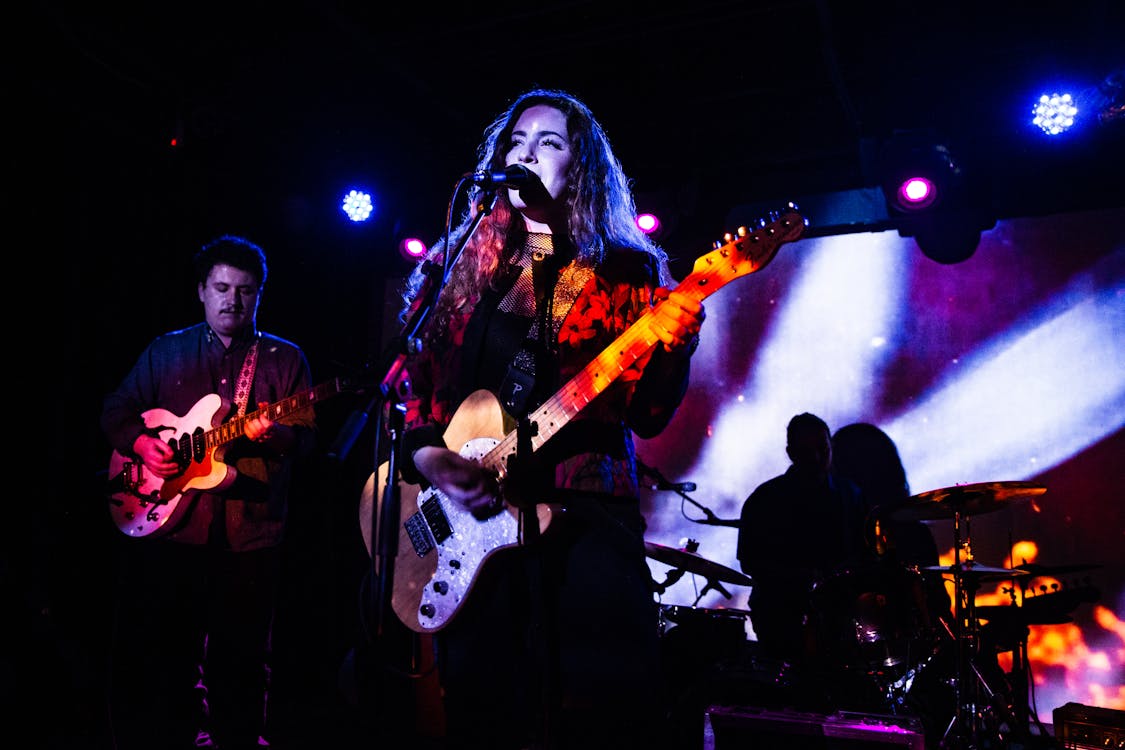 While we have tried to shortlist some impactful ways to implement music, don't limit yourself to them only. You can still find your own ways to incorporate wherever possible.
Live performances
Live performances can be a great way to bring music into the corporate environment. Whenever hosting an event, businesses can opt to hire a corporate event band that is open to providing a customized musical package to match the theme and purpose of the event. This can be a great way to communicate your message and bring everyone together for a fun break from work. Live performances also make for great team-building activities as well, as employees can learn to work together to achieve a common goal of setting up and hosting the event.
Software-driven music streaming
In a corporate environment, software-driven music streaming is a great way to boost morale and productivity among employees. By using streaming services such as Spotify, Apple Music, or Pandora, businesses can create custom playlists tailored to each office or team. This allows employees to listen to music that they personally enjoy while they work, without having to worry about the distraction of loud music. This type of music streaming can also provide a greater sense of unity throughout the workspace, as everyone can enjoy the same tunes.
Music-based team-building activities
Music-based team-building activities are a great way to promote team spirit and collaboration in the workplace. By having employees engage in activities such as writing a song, creating a dance routine, or playing instruments together, businesses can foster creativity and camaraderie. This type of activity can also be beneficial as it can help to reduce stress among employees.
Music-based stress relief activities
Music-based stress relief activities are a great way to help employees unwind after a long day of work. By having employees listen to calming or uplifting music, or by participating in music-based activities such as drum circles or karaoke, businesses can help to reduce stress and anxiety in the workplace. This can ultimately lead to increased productivity and morale, as employees will be able to focus better and be in a better state of mind.
'Song of the day' system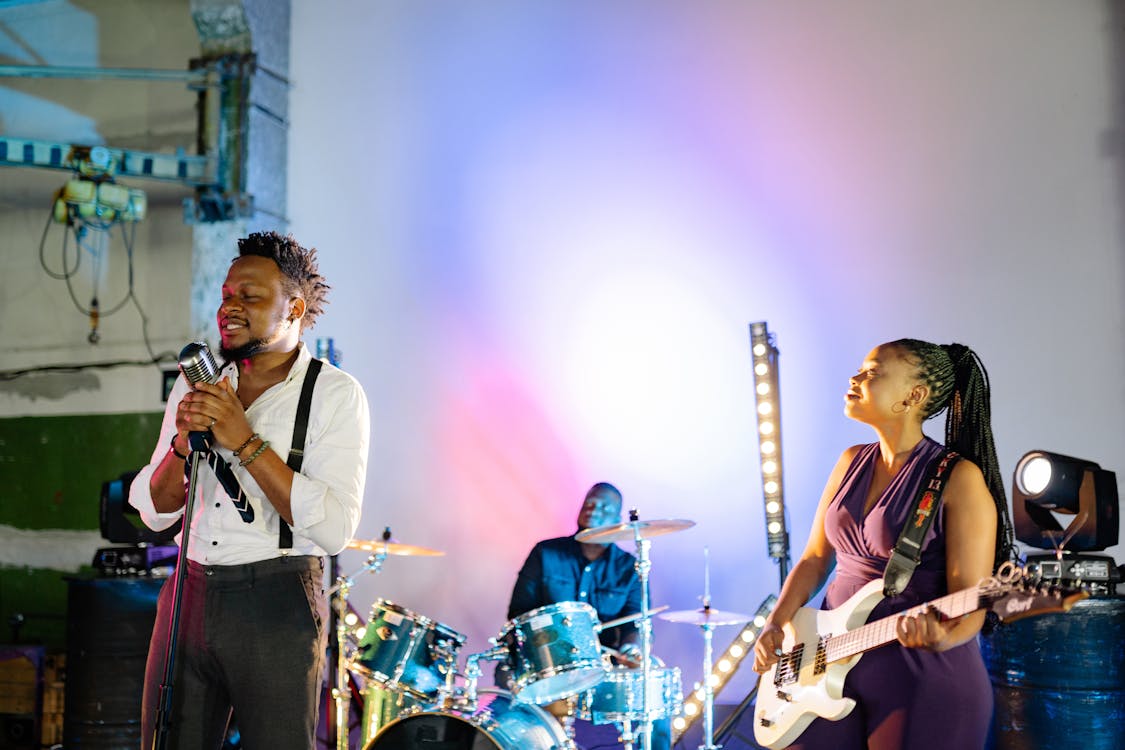 Implementing a "song of the day" system is a great way to get employees to start their day off on a positive note. This could involve playing a certain song each day or having employees submit their favorite songs to be played.
Music-based Scavenger hunt
A music-based scavenger hunt is a fun way to get employees out of the office and explore their local area. It involves giving a list of music-related tasks, such as finding a certain artist or genre of music or certain musical instruments. Teams of employees then go out and find the items or complete the tasks in order to win a prize.
Musical welcome
Incorporating music into employee onboarding sessions is a great way to make employees feel welcome and get them excited about their new job. This could involve playing music as part of the orientation or having employees come up with a "welcome" song for new employees.
Final words
The use of music in a corporate environment can be beneficial to both employers and employees. It can create a relaxed atmosphere, help to reduce stress, and even boost morale and productivity. By implementing the suggestions listed above, employers can ensure that the use of music in their workplace is beneficial to everyone. With careful planning, the right selection of music, and appropriate policies, music can be an effective way to create a positive corporate environment.