Travis Barker, an American musician, and Adam Goldstein DJ AM were the only two people to survive the 2008 South Carolina Learjet 60 plane crash, which killed four people. Since then, the Blink-182 drummer had abandoned flying until 14 August 2021, when he was pictured boarding a flight with his girlfriend, Kourtney Kardashian.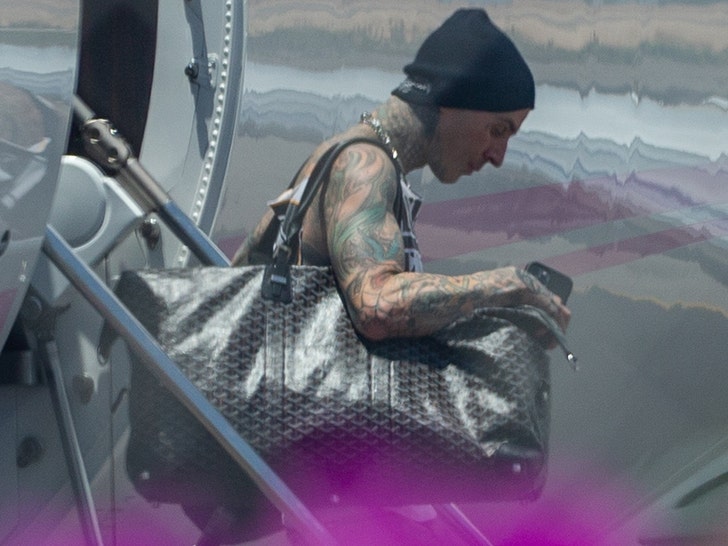 What happened during the Travis Barker plane crash of 2008? How many people died, and how many survivors were there? Here are the complete details.
Barker, who drums for American rock band Blink-182, and DJ AM had just finished their collaborative performance TRV$DJAM in Five Points, Columbia, South Carolina when they boarded the jet at the Columbia Metropolitan Airport.
The occupants were Travis Barker, DJ AM, Charles Monroe Still (Barker's bodyguard), Jr. and Chris Baker (Barker's assistant), and the two pilots: Captain Sarah Lemmon and James Bland. Lemmon had flown 35 hours on the Learjet 60, while Bland had flown 300 hours on the plane.
See also: COVID Vaccine: List of celebrity anti-vaxxers, including son of Hollywood icon Tom Hanks.
Just as they were about to take off on 19 September 2008 before midnight, one of the plane's tires blew out. The pilots informed the control tower that they were aborting the take-off just as the plane veered out of control. Then, it ran out of the airport runway, crushed its fence, crossed the highway and crashed into a barrier.
The plane then burst into flames and killed both Charles Monroe Still, Jr. and Chris Baker on impact. According to reports, the pilots died of smoke inhalation and burns minutes after. Travis Barker and DJ AM survived by jumping out of the plane, but they sustained burn wounds.
Since then, Barker claimed to have been suffering from post-traumatic stress disorder regarding flying. It now appears that he has overcome that fear as TMZ reported him flying to Cabo San Lucas, Mexico, with his girlfriend and Corey Gamble, Kris Jenner's boyfriend.
What caused the Travis Barker plane crash?
The National Transportation Safety Board's (NTSB) blamed the accident on the pilot's decision on trying to abort the take-off at 144 knots, which was above the decision speed for aborting a take-off for the plane. Additionally, the tires were not properly inspected before the flight, which the investigators blamed on the captain having limited experience in the Learjet 60 operation.
Here is a video of Travis Scott in an interview with Larry King Now about the incident:
You may also like to read our latest article, Sam Smith, Ruby Rose, Demi Lovato, and other celebrities who identify as gender neutral.