Read 7 conservatorship celebrities stories that would just sound like Britney Spears' (although some turned out good).
Popstar Britney Spears is finally free from her 13 years of conservatorship as Los Angeles County Superior Court Judge Brenda Penny ended the court-ordered arrangement during a hearing on Friday, 12 November 2021.
The singer, who did not attend the hearing, shared her appreciation in an Instagram post on Friday afternoon, writing, "Good God I love my fans so much it's crazy. I think I'm gonna cry the rest of the day !!!! Best day ever … praise the Lord … can I get an Amen???? #FreedBritney. [sic]"
Recall that in September 2021, the singer had a hearing in court where her attorney Mathew Rosengart stated he wanted the singer's father — Jamie Spears — removed as the conservator and the replacement to be certified public accountant John Zabel. The court granted his petition, and the singer's father was removed as conservator.
Speaking outside the courthouse, after Britney Spears had been freed, Rosengart spoke about her future. "What's next for Britney, and this is the first time this could be said for about a decade, is up to one person: Britney. I will say that Britney has been put into a position through our collaboration and the work of our law firm to succeed … As of today, Britney is a free woman, she's an independent woman," he said.
John Zabel will keep administrative powers to assist in the transfer process, and he is also allowed to execute estate planning documents and transfer of assets. No parties objected to his continued role. Another hearing was scheduled for 18 January to complete the transfer of assets and any other pending financial items.
Britney Spears informally asked the court to end her conservatorship during her emotional testimony in June 2021, during which she described her situation as 'abusive and traumatizing.' Rosengart filed her official request for termination at the end of October 2021, and a month after, her father, Jamie Spears, was suspended as conservator.
Asides from Britney Spears, there are other celebrities who have experienced conservatorship. Learn about Lindsay Lohan and others who were under conservatorship.
1. Casey Kasem
Disc jockey Case Kasem's conservatorship is pathetic, and it came up during his later days after he was diagnosed with Parkinson's. His health condition required the need for a conservator to take care of the entertainer.
His family fought to be given control, including his wife and children from another marriage. Eventually, the judge granted his then-wife Jean the rights, but his children would not back down.
Julie, one of the entertainer's daughters, revealed that she hadn't been able to see her father despite having power of attorney before the conservatorship. His children claimed that their stepmother Jean had been abusing their father, to which the judge apparently agreed.
The judge reversed the conservatorship in May 2014 and appointed a new conservator, Kerri Kasem, who was Casey's daughter. The children later tried to file charges for elder abuse, but the District Attorney filed nothing on their behalf. Casey Kasem passed away on June 15, 2014. His last days were marred by family feud.
2. Mickey Rooney
Mickey Rooney was quite a famous actor who started acting as a child and then appeared in over 300 films before his death. He was placed under conservatorship during his last days, and it wasn't pleasant. Rooney's conservator was his eighth wife, Jan, and he suffered abuse from both her and her son, Chris Aber.
A Hollywood Reporter quoted Chris as he laughed and said, "she kicked him real hard" under the table. Both mother and son stole money from him and abused him, and went as far as withholding food and medication from the former child star. Rooney's attorney filed for a conservatorship. Unfortunately, by the time he did this, more than $400,000 had disappeared from Rooney's finances. The judge granted it in 2011 along with a restraining order against Aber. In 2014, Rooney passed away from natural causes.
3. Randy Meisner
American singer Randy Meisner also had a conservatorship. The difference between him and other celebrities is that he requested it himself. According to him, he needed a conservator because he was in "a lot of pain" following the death of his wife. They gave the conservatorship to Meisner's longtime friend, Arthur Ford, while his accountant, Thomas DeLong, would control Meisner's finances.
James Newton, who describes himself as a longtime friend, wanted someone else chosen as a conservator. Due to mental troubles, the judge and Newton decided on Frumeh Labow, who has a lengthy background in social work, to fill the role instead of Meisner's other friend and accountant.
4. Lindsay Lohan
Lindsay Lohan's story is like Britney Spears and Amanda Bynes, only that it's a little different. She began going to AA meetings in 2007 and checked herself into a treatment center. By 2013, she had gone through six stints in treatment facilities, and she went on Oprah to discuss her troubled family life when she was younger.
Michael Lohan, Lindsay's father, saw the conservatorship for Britney Spears, so he approached his lawyer to begin the same type of guardianship for his daughter. So far, Lindsay's father has failed to gain a conservatorship, but he won't stop trying. Hopefully, Lindsay can get her life in order to avoid anything like Britney has gone through.
5. Amanda Bynes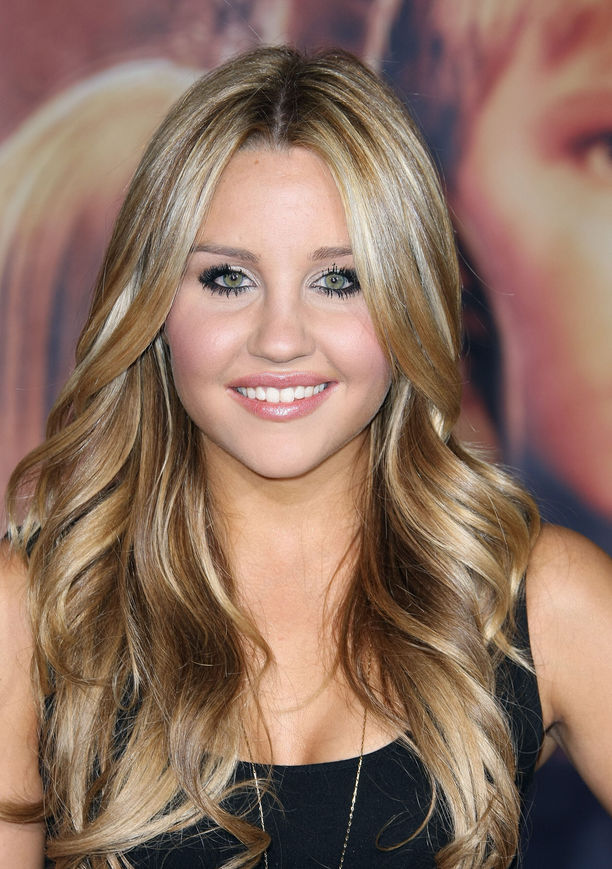 Amanda Bynes was a teen actress, popular in the 90s and 00s. You may recall her as the star of The Amanda Show (1999–2002) and for playing Holly Tyler in The WB sitcom What I Like About You (2002 – 2006). While she continued to star in films until 2010, when she said she was going on an indefinite hiatus. By that time, her substance abuse problem was already well publicized. She was placed under a conservatorship from August 2013 to March 2022, during which time, her mother was in charge of her finances.
6. Brian Wilson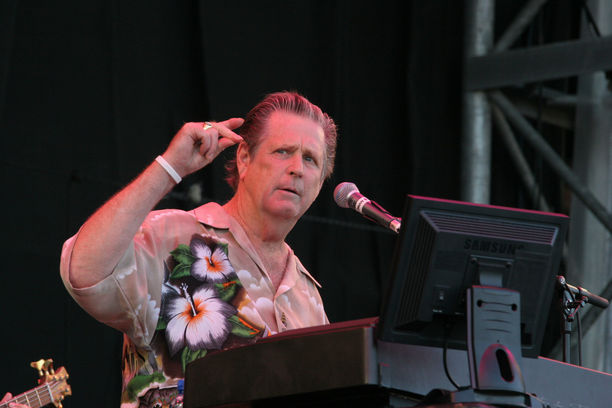 Brian Wilson will forever remain a legend for creating rock's most revered band, the Beach Boys. However, as early as 1991, his family had to file a conservatorship lawsuit to take over his financials from his former conservator, Jerome Billet. It is a unique situation because his family made up the rock band he had founded and they alleged that Landy was controlling Wilson by wrongly diagnosing him of mental illness and not treating him correctly. In 1994, he filed a suit of his own against Landy.
7. Joni Mitchell
"Big Yellow Taxi" singer Joni Mitchell suffered a severe brain aneurysm in 2015 and it rendered her incapable of exercising most of her motor functions. As a result, Leslie Morris, her longtime friend was appointed her conservator. Unlike many of the celebrities on this list, Mitchell's case was good for her. She later revealed, through her lawyer, that she wanted Morris to continue for as long as possible.
You may also like our latest articles, Google Doodle celebrates Dutch artist Johannes Vermeer and Top 10 Latest Nollywood Movies 2021 On Netflix.