Sunny Suljic is an American actor and skateboarder known for his roles in several movies in which he has acted in various capacities, including voice and motion acting.
He started his acting career as a child actor and used his skills to grow through the ranks to become a well-respected actor, even earning award nominations thanks to his movies and video games efforts.
Some of Sunny Suljic's best-known roles include playing Bob in Yorgos Lanthimos's 2017 drama "The Killing of a Sacred Deer" and as the voice and motion capture actor for Atreus, the son of Kratos in the 2018 video game "God of War".
Suljic landed his first lead role in 2018, playing Stevie Sunburn in Jonah Hill's movie, "Mid90s". His main love is skateboarding, and he shares videos on Instagram of himself performing tricks on his board.
Apart from his love for acting and skateboarding, there is so much more to learn about this young talent on his way to the top. First, 10 quick facts about Sunny Suljic.
Top 10 facts about Sunny Suljic
Sunny Suljic was born on 10 August 2005 and he is now 16 years old in 2021.

Sunny Suljic height in 2021 has been recorded as 174 cm or 5 feet and 7 inches (5'7″), and he is still growing.

The actor is currently completing his high school education at a local high school in Los Angeles, California.

His parents' names are unknown, but his father is Bosnian, while his mother is Russian.

Suljic has received a nomination for the BAFTA award for best performance in a video game for his work as Atreus in the "God of War" video game.

Suljic has only made minor appearances in two TV shows instead of the handful of films he has appeared in.

Besides acting, he is also a talented skateboarder and posts videos of his skills on his Instagram page @sunnysuljic.

Suljic is worth between 500 thousand dollars ($500,000) and 1 million dollars ($1 million).

Sunny Suljic made his acting debut in a short film at the age of 8.

However, before he even began acting, he had started skateboarding when he was just five years old.
Related article: Meet Linda Lee Cadwell, the wife of late actor and iconic martial artist Bruce Lee.
Early life
Sunny Suljic was born on 10 August 2005 to a Bosnian father and a Russian mother in Roswell, Georgia. He decided pretty early in life that he wanted to choose acting, and his parents actively supported his goal.
In addition to that, Suljic was also very fond of skateboarding, reportedly starting when he was as young as five years old.
This young actor and his family have worked hard to keep the bulk of their lives out of the public eye. As such, practically nothing is known about Suljic's early life, his parents, or his siblings.
However, it is well known that Suljic is currently finishing his high school education at a local high school in Los Angeles, California.
Career
Sunny Suljic started acting at a very young age, as young as eight years old. When he was a child and was still in school, he began attending auditions and eventually secured a role in the short film "Ruined", where he played the character of Jody Dunlap. Suljic was eight years old at the time, and even though he enjoyed the time he spent filming the short film, he would not appear in another movie until two years later, in 2015, at 10. By which time, he had already cultivated his interest in skateboarding.
In 2015, he appeared in two films: "1915" and "The Unspoken", where he played the roles of Gabriel and Adrian, respectively.
From this point, Suljic's career started to grow, he began to get noticed more, and he was attracting fans. In 2017, he played the role of Bob Murphy in the psychological thriller "The Killing of the Sacred Deer". The film was directed by Yorgos Lanthimos and is based on Euripides's ancient Greek tragedy "Iphigenia at Aulis".
The film is about a cardiac surgeon who secretly befriends a teenage boy connected to his past. When the surgeon introduces the boy to his family, they mysteriously start to die. This film received positive reviews and was selected to compete for the Palme d'Or at the 2017 Cannes Film festival.
He also had a minor role in the film "Don't Worry He Won't Get Far on Foot", which also starred Joaquin Phoenix, Jack Black, Jonah Hill, and Rooney Mara.
Suljic's first lead role came in 2018 when he starred in the Jonah Hill film "mid90s" as Stevie Sunburn. "Mid90s" or "Mid Nineties" was written and directed by Jonah Hill and is a coming-of-age film about a young boy who begins to spend more time with an older group of skateboarders in the 1990s.
The film earned praise both for Hill and Suljic. In fact, Suljic was nominated for a Critics' Choice Movie Award for Best Young Performer. It also increased his acclaim, and after the film dropped, the actor became one of the most respected young actors in Hollywood.
In 2018, Suljic also played Tarby Corrigan in the American fantasy comedy film "The House With a Clock in Its Walls", which also starred Jack Black, Cate Blanchett, Owen Vaccaro, and Renée Elise Goldsberry.
The film is based on a 1973 novel of the same name by John Bellairs and follows young Lewis, who is sent to live with his uncle in an old house. He soon discovers that the house used to belong to an evil warlock.
The film was successful, and the cast received praise for their performances. However, other critics claimed that the film failed to live up to its potential.
Sunny Suljic played Dough Pierce in the 2020 film "The Christmas Chronicles 2", while in 2021, he appeared as Clark in "North Hollywood".
He appears alongside Miranda Cosgrove and Vince Vaugn in the film which was written, directed, and co-produced by Mikey Alfred, who was also a co-producer on "Mid90s".
Although Sunny Suljic has quite the record when it comes to films, his TV series appearances are not half as many. In fact, he has only made appearances in two TV series, namely, "Criminal Minds" and "Shady Neighbours".
In 2014, he appeared in one episode of "Criminal Minds", playing the character of young Joe Bacjner. He was nine years old then. In 2016, he played Oliver in the TV movie "Shady Neighbours".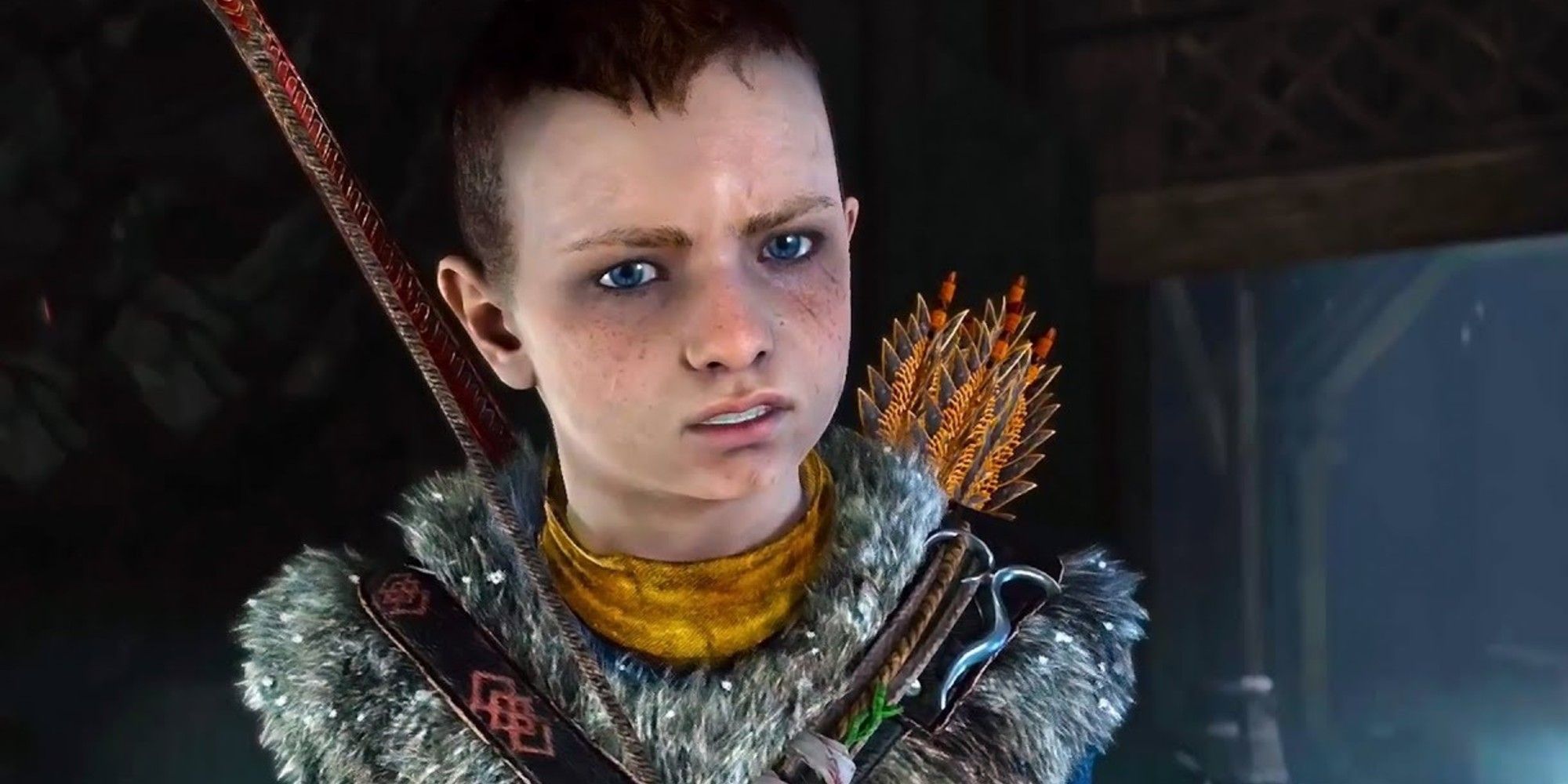 Suljic has also lent his voice to the 2018 video games: "God of War" and "God of War: A Call From the Wilds", in which he was both a voice actor and a motion capture actor. For his role as Atreus in "God of War", he was nominated for the BAFTA Award for Best Performance in a Video Game. Suljic has signed up to reprise his role in an untitled "God of War" sequel, set for release in 2022.
See more: Sophie Mudd biography: boyfriend, age, net worth, career, topless photos.
Personal life
Sunny Suljic has a YouTube channel where he shares clips of himself skateboarding. Don't put much faith in that, though, because there are only a few videos on the page, with the most recent being over a year old.
For more timely updates on Suljic's skateboarding journey, his Instagram page is the better location. He has almost 700 thousand followers, and he periodically shares clips of him skateboarding and photos of him just hanging out with friends.
 

View this post on Instagram

 
He is also a part of Illegal Civilization, an American skateboarding company and movie studio founded by Mikey Alfred.
As for his love life, Sunny Suljic is currently single, as far as we know. In fact, he has never gone public with any relationship before. Whether or not this young star has ever been in a relationship before is a matter of speculation.
Sunny Suljic does have a pretty active social life, and he frequently shares pictures from his outings on his Instagram page, many of which include his friends.
Sunny Suljic net worth
Sunny Suljic has worked on several movies since he was only eight years old. He also has multiple income streams, seeing that he has to be making something off his love for skateboarding—a quick YouTube search will reveal that he frequently enters skateboarding competitions.
Thanks to his acting, voice acting, and skateboarding efforts, Suljic has amassed a healthy net worth. In 2021, he is currently worth between 500 thousand dollars ($500,000) to one million dollars (1 million). The private nature of his life makes it hard to truly ascertain the correct figure.
Suljic is only sixteen, though, and his acting prowess has been established by the high praise (and award nominations!) that his performances have received. If he chooses to become a full-time actor once he's done with high school, his net worth will definitely rise, and fans will have so much content to gobble up.
Read also: Critical Role star, Marisha Ray's biography, net worth, and family.
Conclusion
Sunny Suljic is a talented actor who made his debut in the entertainment industry at eight. Although his talent was established quickly, he did not immediately dip both feet into Hollywood.
Suljic is notoriously private, only periodically sharing clips from his skateboarding sessions. In fact, visit his Instagram page, and you won't have to go too far to find posts from as far back as 2018.
But maybe this is how it is when you're very secure in your talent. Whether Suljic will take intentional steps with his acting career or not, no one knows. For now, we can only wait and watch.
You may also like to read our latest article, Debbe Dunning biography: home improvement, net worth, husband, children.