Born 4 February 2004, Marina Pearl LeBlanc is the daughter of famous TV actor, host, producer Matt LeBlanc, and ex-wife Melissa McKnight. She was born under the Aquarius sun sign and diagnosed with Cortical dysplasia when she was 8 months old. The illness affected her motion, cognitive functions, and other things. Her eventually condition improved as she grew, and of course, after a year-long treatment. Marina inherited both Acadian and Italian ancestry from her parents and spent her childhood on her dad's ranch in Encino, California; she had her formal education in the same city.
Marina's mother, Melissa McKnight, is a British-American actress and ex-model famous for her work in Triangles and Tribulations. She featured on the cover of famous magazines like Cosmopolitan and then some. McKnight became popular among the US audience for her appearance on VH1: All access and was also present at the 31st annual People's Choice Awards.
On the other hand, Matt LeBlanc is known to be a doting father, and the challenging start to his daughter's life made that even more recognizable. To see her overcome all of that and the amazing woman she is growing into is heartwarming. In essence, not only is Marina known because of her association with fame, but she is also the girl who beat a health challenge. It is, therefore, not surprising or strange that the world has watched her closely. Where is Marina now, and what does she do? What more is there to know about her? These and more will be brought to the fore in this article. Firstly, here are ten facts about her.
10 interesting Marina Pearl LeBlanc facts
While Marina is the only child between her parents, LeBlanc and McKnight, she has a half-sister named Jacqueline Esposito and a half-brother, Tyler Esposito, from her mother's other marriage.

Her father is mostly known for playing Joey Tribbiani on the timeless classic 

Friends

, which received and won many Emmy and Golden Globe Award nominations.

Her health condition marked a break from the spotlight for her dad, who favored taking care of her over anything else, including his career.

According to her father, Marina wasn't too taken by his famous TV series, but she always asked had questions about the show.

It will seem the 17-year-old is a chip off the old block and developed a good sense of humor from early on, as she named renamed 

Friends 

"The Joey Tribbiani show."

Also, she became a huge Taylor Swift fan from a young age, and her father supported her by booking flight tickets for the singer's tours. She also got to meet Taylor Swift backstage on some occasions.

Her parents met in 1997 and got engaged in the following year before tying the knot in 2003, only to separate after three years for undisclosed reasons.

Ironically, her parents' separation was partly sparked by her father's negligence of her mom because he was more focused on Marina's treatment.

Although her parents have joint custody, Marina prefers staying with her dad more; they enjoy hiking, horse riding, and traveling, amongst other things.

According to multiple sources, Marina's father, Matt LeBlanc, has a net worth of $80 million in 2021.
Related article: American Music Award 2021: See Full Winners List.
Matt LeBlanc daughter
Marina's fame, for now, rests fully on her status as Matt's daughter, which counts for a lot when one thinks about it. LeBlanc has shown through his dedication to her that she is the most important thing to him. In a 2014 chat with The Telegraph, he spoke about the power she wields, "She's a daddy's girl. She can wrap me around her little finger. I'm powerless." Matt made the ultimate sacrifice by pushing everything else aside, including his thriving career, to fully look after his ailing daughter. Speaking on the ordeal, he said in another interview, "For years and years, I barely left the house. I was burnt out. I wanted to not have a schedule, not be somewhere. It was a very dark time. I almost had a nervous breakdown."
After her parents' separation, Marina moved with her dad to his Santa Barbara ranch, where she had most of her childhood and education. The two are extremely close and have an enviable father-daughter relationship.
Matt LeBlanc age and career
Born 25 July 1967, 54-year-old Matt LeBlanc is an American actor and host who became famous for his portrayal of Joey Tribbiani in the hit sitcom Friends, which ran from 1994 to 2004. More recently, he has been known for hosting the BBC show Top Gear. Matt also appeared in the comedy series Episodes and is currently starring as Adam Burns in the sitcom Man with a Plan. He started his career as a model in Florida before moving to New York, where he took drama classes. He has since appeared in a number of TV shows, advertisements, short films, and films, with a sizeable fanbase worldwide.
LeBlanc married British model and actress Melissa McKnight in 2003, and they welcomed Marina Pearl LeBlanc in 2004. The couple separated in 2006, and in 2018, he revealed he was in a relationship with producer Aurora Mulligan.
Matt LeBlanc young
LeBlanc was born to parents, Patricia and Paul LeBlanc of Italian and Acadian ancestries, who worked as an office manager and as a mechanic, respectively. He attended Newton North High School, from where he graduated in 1985. Matt proceeded to college at Wentworth Institute of Technology in Boston but dropped out shortly after starting his second semester. He then relocated to New Young to pursue a modeling career at age 17. LeBlanc first modeled for a 1987 Heinz Tomato Ketchup advertisement.
His acting career happened by chance, as he got signed by a manager on set after accompanying someone to an audition. In 1988, he starred in the TV drama TV 101, and he had recurring roles in the sitcoms Married… with Children and its spin-off, Top of the Heap. The role on Friends was literally a lifesaver, as he was down to his last few dollars prior to that.
Also read: Ysabel Jordan Biography: 10 facts, age, parents, and siblings.
Joey from 

Friends
Arguably the pinnacle of LeBlanc's acting career is his role as Joey Tribbiani on the sitcom Friends. The American television sitcom, which aired on NBC from September 22, 1994, to May 6, 2004, lasted ten seasons. It revolves around six friends in their 20s and 30s who live in Manhattan, New York City. The series was both a critical and commercial success, receiving acclaim throughout its run and becoming one of the most popular television shows of all time.
Friends was nominated for 62 Primetime Emmy Awards, winning the Outstanding Comedy Series award in 2002. It ranked no. 21 on "TV Guide's 50 Greatest TV Shows of All Time" and no. 7 on Empire magazine's "The 50 Greatest TV Shows of All Time". The show's cast members returned for a reunion special aired on HBO Max in May 2021.
LeBlanc's character on the show was a struggling actor and food lover who became famous for his role on the soap opera Days of Our Lives as Dr. Drake Ramoray. Though a womanizer, Joey is innocent, caring, and well-intentioned. He falls in love with Rachel in season eight, but she tells him she does not share his feelings. Joey goes on to be the lead character in the short-lived spin-off sitcom titled Joey.
Melissa McKnight – Matt LeBlanc wife 
Melissa McKnight is an English actress and model who is mostly known as the ex-wife of Matt LeBlanc. The British-born mother of three moved to the US at a young age and, in effect, is a citizen of both countries. Melissa started her showbiz career as a model, featuring in many beauty campaigns and magazines as a cover girl before making her move into the film industry. She is known for featuring in the 2001 film Triangles and Tribulations, which was her debut as an actor. Her involvement with Matt LeBlanc further put more spotlight on her, even though she was already fairly known.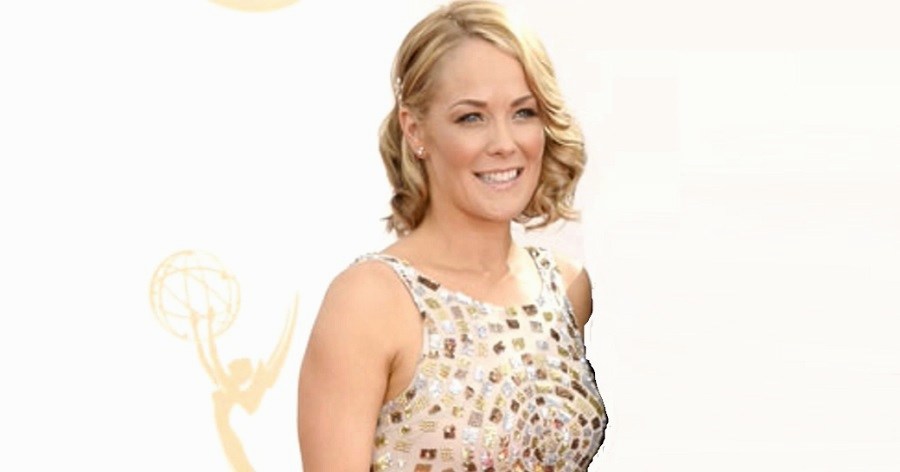 Before meeting LeBlanc, Melissa was once married to Anthony Esposito, with whom she had two children. She met Matt LeBlanc in 1997 through a mutual friend, and after dating for a year, they got engaged. The couple didn't tie the knot until May 2003 in a ceremony in Hawaii. Melissa welcomed her first child with LeBlanc a year after they got married. In 2006, she got divorced from LeBlanc, getting joint custody of their daughter.
Matt LeBlanc net worth
Friends was a huge financial leap for all involved. Each cast member earned $22,500 per episode for the first season, which amounts to $540,000 for season 1. Following the success of the show, they each earned $960,000 in the second season. This number increased even more as the show went on. They earned $1.875 million for season 3, $2.04 million for season 4, $2.5 million for season 5, and $3.125 million for the 6th season. Seasons 7 and 8 earned them $18 million, and the final two seasons earned them $24 million and $18 million, respectively. The total of all these earnings is about $90 million, minus royalties and other add-ons.
With this in consideration, coupled with the rest of his career in acting, TV hosting, and other endeavors, Matt LeBlanc's $80 million net worth is more than justified.
Conclusion
Daddy's girl, Marina Pearl LeBlanc, is still a student, and only little can be said about her at this time. It is unclear if she has shown any interests or affinity towards her father's career path, but all that will be clear in due time. Theirs is just a story of fatherly love, sacrifices, and care. And that is a beautiful story to tell any day.
You may also like to read our latest article, Grammy nominations 2022: who is on the nominations list? and Grammy nominations 2022: Who isn't on it?