Eugenia Cooney is a 27-year-old Twitch streamer and YouTuber who has had a long battle with Anorexia and eating disorders, so much that she was placed on an involuntary psychiatric hold in 2019.
She enjoys a lot of social media attention. Since she created her YouTube channel in 2011, she has garnered over 2 million subscribers and several million more on other social media platforms.
Several petitions have been launched against Eugenia Cooney to cancel her and take her off the internet due to content that viewers say promotes Anorexia and dangerous eating disorders. Still, these efforts have been unsuccessful so far.
Despite all this, Eugenia has made the most of her time on social media and seems to be having fun sharing content on social media. On YouTube, she uploads videos about cosplays, makeup transformations, vlogs, and fashion content.
She also regularly features her family members in her videos. Although several public members have expressed concern over her looks, her family members are still very supportive of her social media exploits.
Top 10 facts about Eugenia Cooney
Eugenia Cooney was born on 27 July 1994 and is now 27 years old in 2021.

Eugenia Cooney height is 1.65 meters, which is also 5 feet 5 inches (5'5″).

Cooney modelled for a while before she became a big-shot YouTuber.

Because of her eating disorder, Cooney almost appeared on Dr Phil's show, an American daytime talk show where the host offers advice drawn from his 25-year experience as a psychologist.

Several petitions have attempted to ban Eugenia Cooney from YouTube and social media in general because of content that others consider harmful.

Her friends once invited her for a casual hangout, but they called the authorities instead when she arrived, who then had her confined within a psychiatric facility due to her eating disorder.

Before her return to YouTube, Cooney collaborated with fellow YouTuber Shane Dawson to release a documentary video, answering questions and detailing her experience in the rehabilitation centre.

In January 2019, Cooney went completely offline, which led fans to believe that she had died, but she returned after eight days, and all seemed well.

In January 2020, Cooney was nominated for a Shorty Award for YouTuber of the Year.

YouTuber Onision was her biggest critic, making over 70 videos bashing her between 2016 and 2019.
Related article: Popular UK YouTuber Nicole Thea dies with her unborn son, Reign.
Early life
Eugenia Cooney was born Eugenia Sullivan Cooney on 27 July 1994 in Connecticut. She grew up there with her mother and her younger brother, Chip. Nothing is known about her father.
Cooney attended an elementary school in Massachusetts, but she wanted to become an actress, so she moved to New York to take acting classes after graduating from high school.
In 2012, she won "The New Face of Big Drop NYC" national contest and launched a modelling career.
She lived with her mother for a while from when she finished high school until a few years ago when she became established enough as a YouTuber and could afford her own space.
Her mother frequently features in her YouTube videos and has been heavily criticized for her daughter's eating disorder and Anorexia. She has been criticized for ignoring the state of her daughter's health and refusing to get her much-needed help.
Life as a YouTuber
In June 2011, Eugenia Cooney started a YouTube channel. She shared videos about her 'emo' lifestyle and quickly grew a large following.
The videos she posted comprised mainly of entertainment clips, including makeup, fashion content and some fun cosplay videos. She has continued to share videos like this with vlogs and shopping videos that feature her mother.
Everyone can also take a page from Cooney's book of consistency. She has shared a video every week on her YouTube channel except for the five months she was in a rehabilitation centre.
When Cooney first started her channel, she was inspired by other YouTubers, including Michael Buckley's vlog, whose channel and others she followed closely.
She not only thrived and followed other people on YouTube, but she was also drawn to YouNow, through which she followed Buckley's content. She soon moved to the platform and streamed live videos to interact with her fans there.
However, Cooney has received several negative feedbacks on many of her videos, primarily for her unusual looks. Many YouTubers have openly criticized her for deliberately misleading young girls into thinking that how her body looks is normal. We look at these in detail in the next section.
See more: Tammy Slaton and Amy Slaton now: Did the 1000 lb sisters lose weight?
Eugenia Cooney Anorexia controversy
Many people who have met Eugenia Cooney have said that she is the sweetest person they will ever meet, and her personality is 'brighter than the sun'. It is what has made her so popular and gotten her so many friends.
When she was asked about her hobbies, Cooney said that she considers herself to be quite boring and likes to listen to music and attend concerts. So, she's as normal and straightforward as everyone else.
However, while so many people have flowery words for her character, the comments about her outer appearance are not as kind.
Anyone who looks at Cooney's pictures or even watches her videos will realize that there's something not right with her physical appearance—she seems to be too thin with her ribs and her hip bones sticking out. She does nothing to hide this fact and wears clothes that highlight the thinness of her body.
Thanks to this, she has received many comments on the state of her body from people who think that she has an eating disorder and is therefore anorexic. Many have even said that Cooney is not fit to share fashion videos because of how she looks.
In response, Cooney has said that she is naturally thin, adding that anyone uncomfortable with her videos shouldn't watch them. Despite that, people have started several petitions to have her banned, if temporarily, from YouTube.
Many of the petitions did go quite far before they were taken down by change.org. YouTube took no action on her account, and she continues to share videos as usual, enjoying high viewership.
Cooney has insisted that she is naturally thin and doesn't need any help. Several people, including YouTubers, have made videos calling attention to her health. While some have been positive, others have been downright negative, with many saying that because she has over a million subscribers, she should be more careful of the kind of impression she gives.
Her biggest critic was the YouTuber Onision, who made over 70 videos about Cooney between 2016 and 2019. The videos were highly popular at one point, but after YouTube started demonetizing such videos, the number of people who took to bashing Cooney on the social media app reduced.
On 10 February 2019, Cooney took to Twitter to announce that she would be taking a break from social media and YouTube and "working on this with [her] doctor privately". She didn't give any more details, and for five months after the announcement, she disappeared from the online space.
In May 2019, Cooney's hairstylist shared a picture of her looking much healthier. The picture sparked a flood of positive comments from fans who were excited at how much better she looked.
On 15 July 2019, five months after her announcement, Cooney appeared in a video on Shane Dawson's channel in which the two discussed her activities during her break and her eating disorder.
Cooney also shared a video on her own channel titled "I'm Back". Both videos were well received and trended in the top two positions on YouTube. While many people praised Dawson for the video, they also criticized him for failing to ask hard questions and ignoring Cooney's eating disorder details.
Shortly after Dawson and Cooney's videos, YouTubers Jaclyn Glenn, David Michael Frank, and Evangeline DeMuro shared a video in which they detailed the events that led to Cooney being 5150'd.
Section 5150 is the number of the section of the Welfare and Institutions Code. It states that someone who, as a result of mental illness, presents a danger to themselves or others, or who is gravely disabled by their mental illness, can be detained for 72 hours for evaluation in a psychiatric facility by peace officers, registered nurses, doctors, or other appropriate health professionals.
They said that they invited both Cooney and the Los Angeles Psychiatric Evaluation Team (PET) so that the latter could have Cooney examined. This led to Cooney being placed under involuntary hold to treat her eating disorder and anorexia.
Glenn claimed that following this, Cooney's mother called to scold her and even tried to get her arrested for kidnapping. Like Dawson's video, Glenn's also met with mixed reactions, with some thanking her and others saying that the YouTubers were spreading negativity.
Read more: What happened between Cobra Kai actor Hannah Kepple and Xolo Maridueña?
Killer Keemstar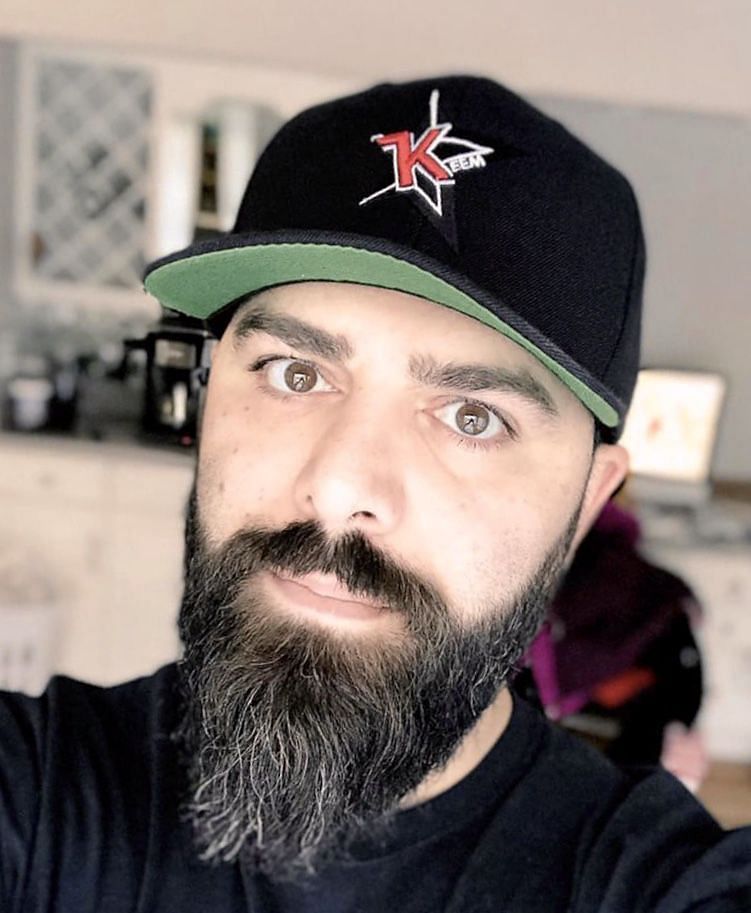 Besides Onision, Killer Keemstar is another YouTuber that has come under scrutiny for his reaction towards Eugenia Cooney's body. And it was not even a statement directed at her. It happened in 2019 after Keemstar compared Erika Costell's bikini look to Cooney's appearance.
At the time, YouTuber Jake Paul was dating Costell and called out Keemstar for body-shaming. Keemstar, whose real name is Daniel Keem, is also a famous streamer and podcast host. He is well-known for hosting DramaAlert, an internet pop culture news show.
Eugenia Cooney net worth
Eugenia Cooney has many income streams, majorly her YouTube channel, with over 2 million subscribers. She also runs a Twitch channel as well as a Twitter and an Instagram page.
In addition to her income from YouTube, she also promotes several products to her millions of subscribers, giving her plenty of extra income.
The exact amount of Cooney net worth is unknown, but it is estimated to be around $500,000.
Conclusion
Eugenia Cooney is one of the world's most popular YouTube stars, partly because of her alleged eating disorder and how the world is reacting to it. A lot has been said about the state of her health. Several videos have been made to draw attention to how harmful people find her content.
However, Cooney has responded to the claims, saying that she is perfectly healthy and does not need any help. She also encourages anyone who has issues with how she looks and what she does to look away.
Furthermore, her family seems incredibly supportive of her actions, so there isn't anything more that anyone can do for her right now.
You may also like to read our latest article, Brooke Daniells and partner Catherine Bell today – See net worth and children.