Nollywood veteran Bruno Iwuoha passes, see career highlights and his personal life
Nigerian actor and Nollywood veteran Bruno Iwuoha died at the age of 68 on 10 April 2021 after succumbing to a hard-fought battle with diabetes. He had struggled with ill-health for quite a number of years before his eventual passing but what most people will remember him for is his acting career.
The grey-haired actor became a regular face on Nollywood screens in the early 2000s and even though he was in his mid-forties then, Iwuoha frequently played the role of an elderly man.
His peculiar grey-haired look fetched him more than a handful of roles as a pious catholic priest, a father or the traditional community elder. Iwuoha was one of the actors that once you spot them in a cast, you could correctly guess what character he was playing. He, however, featured as a comic character in some movies also.
Iwuoha was so good at bringing his characters to life that he is believed to have featured in more than 509 movies spanning from 2001 to as recently as 2020.
Before Nollywood stardom, Iwuoha had plied his trade in stage plays before late doing a number of stints in radio acting. His big break came in 2001 when he acted alongside Genvieve Nnaji and Chidi Mokeme in Fire Dancer 1 & 2.
Also see: How Hollywood actor Zach Avery ran HBO and Netflix $690 million scam
At the 2007 Africa Movie Academy Awards, the actor won the Best Supporting Actor award for his performance in the film "Sins of the Flesh". He had starred in the movie alongside Chioma Chukwuka.
Over the years, the frequency of his appearance in films dipped as Nollywood started to evolve into a multibillion industry and new faces began to appear even though in 2020 he still bagged one last memorable appearance.
He played a prominent role in Chris Oge Kalu's "Silence Prejudice"–  a 2020 mini-series of 13 episodes. Nigerian politicians Dino Melaye and Femi Fani-Kayode starred in the series along with Clem Ohameze, Amaechi Muonago, Monalisa Chinda among others.
Battle with diabetes
The actor had first gone public with his health challenges on a radio programme in 2015 and in 2018, there were rampant reports that Iwuoha was suffering from diabetes. In the same year, the actor had to publicly debunk reports of the loss of his eyesight following a rumour that viral.
"People in Nollywood are being told that I have gone blind. It is not so," Iwuoha said. "I had glaucoma but medical treatment has stopped its damage to my eyes. I see and read even without glasses."
He also used the opportunity to create awareness for early Glaucoma testing. "Glaucoma week comes every March. Seize the opportunity to check your eyes. Early detection saves your eyes," the actor pleaded.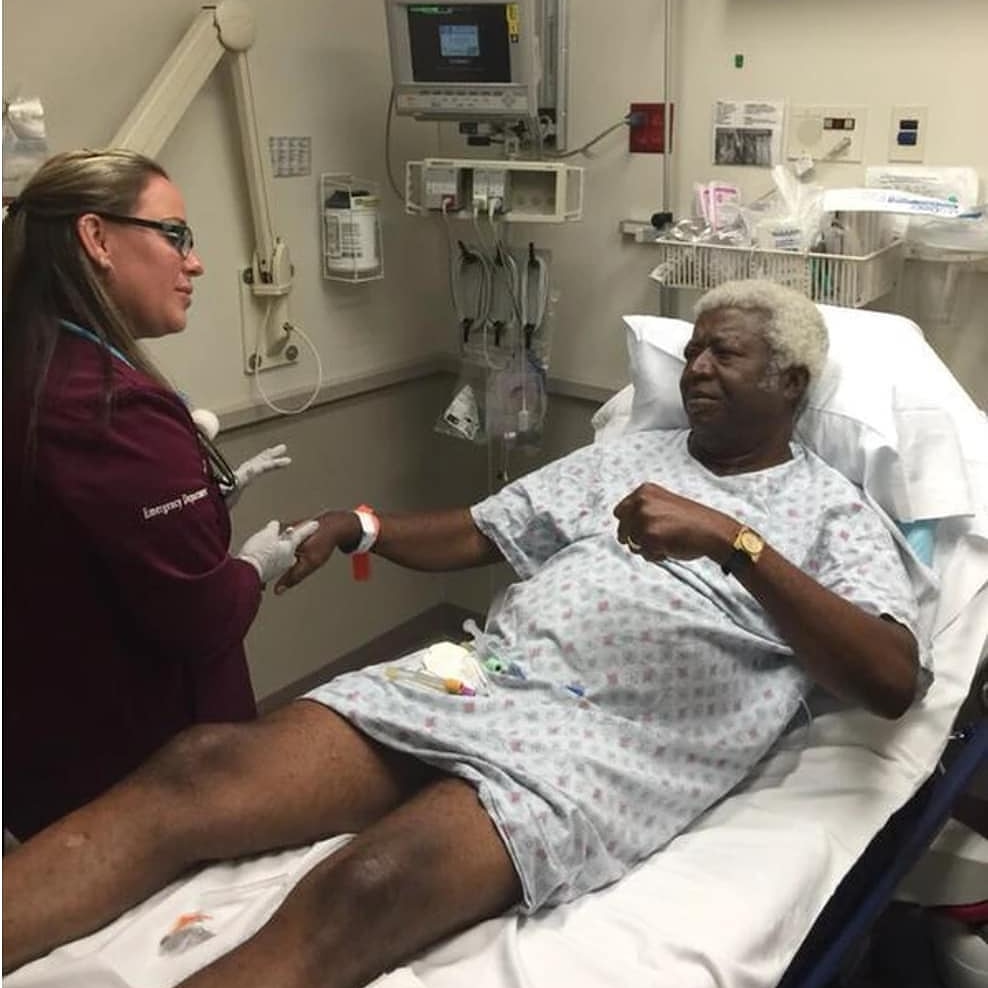 Pictures of him in a US hospital also circulated at the time, and a local blog claimed that Morgan Entertainment CEO Emeka Morgan Oguejiofor paid for his hospital bills.
Bruno Iwuoha dies at 68
In a signed statement from the Director of Communications, Actors Guild of Nigeria, Monalisa Chinda Coker, the actor was confirmed dead on Saturday, 10 April 2021.
The statement reads, "It is on a sad note that we announce the passing away of our elder colleague and active member of AGN Abuja, Bruno Obinna Iwuoha."
According to Ejezie Emeka Rollas, the National President, Actors Guild of Nigeria, Iwuoha was a member of the association until his death. Rollas sent out a sympathetic communication to the late actor's family.
Personal life
Chief Bruno Obinna Iwuoha was an indigene of Abia State who led a private life. He was married and had six children, all of whom survived him following his demise.
You may also like: #RIPDMX: timeline of hip hop legend's battle for his life
His other popular films include "Master Planner", "World Apart", "Back from America", "Magic Cap", and so on. His Nollywood colleagues and fans have taken turns to mourn his demise on social media.
Just seeing that Bruno Iwuoha died… may his soul Rest In Peace ???

— Kemi Lala Akindoju (@lalaakindoju) April 10, 2021
African Cinema has lost a veteran, winner of AMAA 2007 Best actor in supporting role: Bruno Iwuoha. He died today (10th April, 2020) after a protracted illness. Condolences goes out to family, friends, fans & loved ones. He will be greatly missed pic.twitter.com/u3mAzcUe1n

— AMAA (@AMAAWARDS) April 10, 2021
He was listed as a beneficiary of an appeal fund that the Actors Guild of Nigeria (AGN) launched to support the families of their deceased members and provide quick medical interventions for those who are bedridden for various ailments.
They launched the fundraising scheme after Ernest Asuzu, another Nollywood veteran actor died recently. Besides Iwuoha, other actors like Tom Njemanze, Prince Emeka Ani, Evelyn Osugo, Ken Odunukwe, and Tony Goodman are also on the list.