If you wonder how to spend the evening after work, we can advise listening to podcasts with different celebrities. This article contains examples of the best podcasts for you to enjoy.
Are podcasts popular?
Podcasts are like Youtube, only audio. Such regular programs, series, and blogs can be downloaded or listened to online. Though the first podcast appeared more than 15 years ago, nowadays, it is still popular.
Due to the rise of podcasts, celebrities began their own podcasts. But these celebrities do not simply discuss their own lives on these podcasts. Various actors, game-changers, business people, and others invite listeners to look at them from another facet than people see them on screens.
They examine our world, policies, and ideas that form it. Likewise, they can debate their famous friends and funny lifetime stories. Let's imagine you know that the topic of discussion will be interesting and you want to use some information from a podcast in the future. You can utilize an online transcriber to transform audio to text. Now, we can move to the list of best podcasts with celebrities.
Podcast with Bill Gates and Rashida Jones
Bill Gates (philanthropist and Microsoft's co-founder) meets with Rashida Jones (writer and actress) to debate science and philosophy. They try to answer questions such as "Is it possible for a person to change" and "How will our world change after pandemic COVID-19". They get consultations in these fields from experts and superstars like Dr. Anthony Fauci and Bono from U2. You can also hire professional human transcribers to get a text from their speeches.
Podcast with Kate Hudson
Hollywood celebrity Kate Hudson with Oliver (her brother) debates familial relationships. They also invite celebrity guests among who are Zooey Deschanel and Jimmy Kimmel. They discuss their own sibling and family relationships.
Podcast with Michelle Obama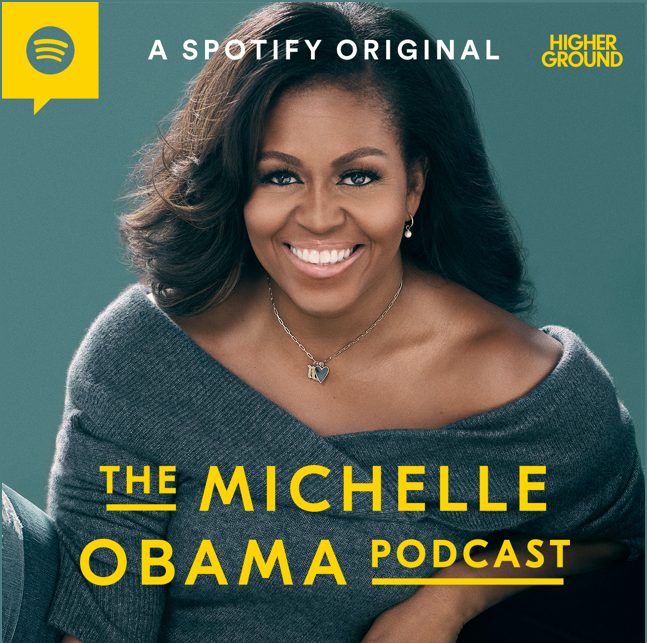 Spotify, together with the Higher Ground production company of Obama, made a partnership. Former First Lady Michelle Obama becomes sincere and outspoken for listeners in hour-long episodes. She covers different themes such as family relationships, raising kids, marriage, and mentorship. She also invites celebrity guests hoping that this podcast can be a place where she, together with listeners, will explore critical topics and sort out many questions that people are trying to answer all their lives. This is how people can achieve greater understanding and empathy for each other. If you believe some speeches and ideas are worth your attention, ask for audio to text transcription from a reliable company.
Jonathan Van Ness Podcasts
Jonathan Van Ness is famous for the "Queer Eye" of Netflix. His level of curiosity is high. Therefore, he inquires key leaders and experts about themes such as gun violence, xenophobia, pandemics, and less severe figure skating. Every episode can teach new things. Jonathan Van Ness invokes listeners to ask questions and be interested in our world.
Podcast with Prince Harry and Meghan Markle
The relationships of Prince Harry and Meghan Markle have been at the centre of attention from the very beginning. Last year, they departed from the royal family. After that, they founded "Archewell", which concentrates on non-profit ventures and creative media. Prince Harry and Meghan Markle released the first episode of their Archewell Audio podcast in December 2020. This was a holiday special. Celebrities also took part in it. Among them were Sir Elton John, Tyler Perry, and James Corden. Moreover, Prince Harry and Meghan Markle toddler, Archie, spoke at the end of the episode. This was for the first time in public. Prince Harry and Meghan Markle debate struggles with pandemic COVID-19, engagements, and other topics.
Ashley Graham Podcast
Ashley Graham is a famous body activist and supermodel. She constantly overcomes barriers in her career. And now, she decided to do the same in her podcast. Graham invites guests such as celebrities Kim Kardashian West and Hailey Bieber, freedom fighter Patrisse Cullors, and fashion innovator Dapper Dan. Among her guests was even her husband. Together with them, Ashley Graham debates beauty, body positivity, business, activism, self-confidence, etc. By converting audio to text, you can use some ideas from her podcasts for your research.
Podcasts with Dax Shepard
Dax Shepard is a famous actor. He does not consider himself an expert. Still, he has a degree in Anthropology. He possesses years of acting experience. We can add here many years of struggle with sobriety. He proclaimed himself "Armchair Expert". He invites guests with various expertise and experience. Among them are John O. Brennan (former Director of the CIA), Shawn Mendes (singer and songwriter), etc. They discuss different topics about humanity, its vulnerability, and strengths, etc.
Jameela Jamil Podcasts
Jameela Jamil is a famous actress and activist. Everything began with her successful Instagram account with the name "I Weigh with Jameela Jamil". Later she launched podcasts with the same name. He carries honest conversations with celebrities. They debate body shaming and amplify varied voices. Among her guests are Reese Witherspoon, Roxane Gay, and others. If it is hard for you to catch difficult words, you can rely on a company that will help you transcribe podcasts into written text.
Podcast with Dakota Johnson
Dakota Johnson is known for her role in Fifty Shades. In 2018 she shared her phone number at the 2018 Global Citizen Festival with the audience as well as on her Instagram account. She wanted women to share their stories of sexual abuse, harassment, and assault. Everything was in the form of voicemails. Dakota Johnson received a high volume of voicemails, so she decided to launch a podcast. She mentioned on her Instagram account about the launching of "The Left Ear" show, saying that she didn't want to speak on their behalf but listen to them instead.
Conclusion
Podcasts are not simply a way to brighten up a pastime. They can even change our opinion regarding some celebrities positively. You can listen to the podcasts mentioned in this article. Likewise, you can find different podcasts with celebrities online. You can get a transcript of audio content from these podcasts for making subtitles, taking notes of interesting ideas, etc.
You may also like to read our latest article, See list of celebrities who passed in 2021 – causes of deaths and their legacy.