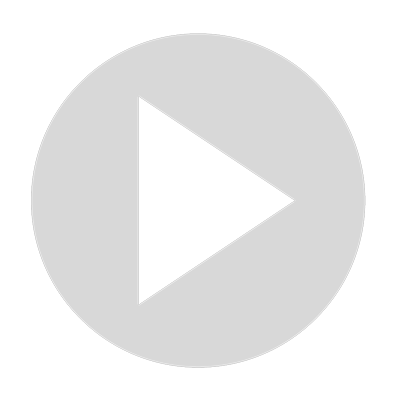 What Would You Do With 1 Million Dollars Cash?! | Unexpected Answers To Quirky Questions 2
Hi, guys! In this video, members of our team answer random questions on 
different subjects ranging from feminism to each person's weaknesses.
Don't forget to like and share this video, leave a comment and subscribe to our channel.
Learn how to create YouTube videos like this one: https://geni.us/tbmastery
Everything we used to create this video - https://geni.us/amznstore
_____________________________________________________
💡 Timestamps 💡
0:00 – Intro
0:46 – Coffee or tea?
00:59 – Night out or morning bird?
1:27 – Most useless talent?
2:05 – What would you do with 1 million dollars?
4:25 – A TV Show you'd like to feature in?
5:14 – Cocktail or mocktail?
5:38 – If your life was a movie, what would the title be?
6:35 – Most played song on your phone?
7:25 – Cutest thing you have at home?
8:05 – Favorite Nollywood Actor?
8:55 – What's your Kryptonite?
9:26  - Cash or credit alert?
10:09 – Weirdest password you've ever created?
10:53 – What's your take on feminism?
12:08 – Piercings or tattoos?
12:45 – Lights on or off?
_____________________________________________________
💡Camera💡
Blackmagic Design Pocket Cinema Camera 4K Bundle: https://geni.us/blackmagic-4k-camera
Smallrig camera cage kit - https://geni.us/smallrig4k6k
Blackmagic Design ATEM Mini HDMI Live Switcher - https://geni.us/atemminib
💡Lenses💡
Sigma 50-100mm f/1.8 HSM DC Art Lens Canon EF-Mount Bundle: https://geni.us/sigma-zoom-
lens
Venus Laowa 9mm f/2.8 Zero-D Manual Focus Lens For Canon EF Mount Camera: 
https://geni.us/laowa-ultra-wide-lens
Venus Laowa 12mm f/2.8 Zero-D Lens For Canon EF (Black) with Hardcase Bundle: 
https://geni.us/laowa-zero-d-lens
Metabones T speed - https://geni.us/metabonestbooser
💡Lights💡  
GVM RGB LED Video Lighting Kit, 800D Studio Video Lights with APP Control: 
https://geni.us/led-video-lighting-kit
Aputure Lantern Softbox Soft Light Modifier: https://geni.us/soft-light-modifier
Aputure 120D Mark 2: https://geni.us/daylight-video-light
💡Sound💡
Microphone Preamp Booster Activator for Livestream, Broadcast, Podcast & Vocal Recordings: 
https://geni.us/microphone-amp-booster
Movo WMX-20-DUO 48-Channel UHF Wireless Lavalier Microphone System with 1 Receiver, 2 
Transmitters and 2 Lapel Microphones Compatible with DSLR Cameras (330' ft Audio Range): 
https://geni.us/microphone-receiver
💡Drives💡 
Seagate Expansion 16TB External Hard Drive HDD - USB 3.0 - https://geni.us/16tbHD
Samsung SSD T7 Portable External Solid State Drive 1TB, Up to 1050MB/s, USB 3.2 Gen 2 - 
https://geni.us/SSDT7
💡Additional Items💡
Camera Backpack - https://geni.us/w5m4FiS
Bar stool: https://geni.us/leather-bar-stool
Back drop: https://geni.us/studio-backdrop
_____________________________________________________
#randomquestions, #personalquestions, #funnyanswers
_____________________________________________________
💡 Connect with us 💡
💡 Twitter: https://bit.ly/sidomex-twitter
💡 Facebook: https://bit.ly/sidomex-facebook
💡 TikTok: https://bit.ly/sidomex-tiktok
💡 Instagram: https://bit.ly/sidomex-instagram
💡 Website: https://bit.ly/sidomex-blog
💡 https://sidomexuniversal.com/
💡 About Us 💡
Sidomex Entertainment is a leading independent 360-degree entertainment company focused on 
bringing great ideas and visions to reality.
💡 Disclosure 💡.
As an Amazon Associate, we earn from qualifying purchases. 
Links marked with * in this description are affiliate links. This means that if you buy from such 
links, we will get a small commission at NO EXTRA COST TO YOU. 
Thank you for your support!
Show More
Show Less